For many people, the hardest part of buying travel insurance is reading the travel insurance plan. The plan details, often called "the fine print," can seem boring or overwhelming. Yet reading your travel insurance policy certificate is important and can save you money.
When you buy travel insurance, you agree to the plan and its coverage. Travel insurance plans share everything you need to know, including what is and is not covered and when the coverage begins and ends. This is why your main plan document, called your policy, may be long and detailed – 15 to 30 pages.
As a consumer, you need to read the plan to understand it and protect yourself. Insurers note that the top reason for travel insurance claims being denied is that "the situation is simply not covered by the insurance policy." People are unhappy to learn that they are not covered due to a small detail. These details have included the date when the coverage begins, the distance from home covered, or the need to note pre-existing conditions to the insurer. Yet by purchasing or using insurance, the travelers agreed to these conditions. Reading the fine print ensures you understand your plan and that you get the travel insurance you need.
Learn here about how to read the fine print, including a four-step technique to read complex writing and essentials to look for in your plan.
Read Also: Choosing a Travel Medical Insurance Plan
Challenges and Solutions When Reading a Travel Insurance Policy
Readers have common challenges around travel insurance policies. Here are these challenges and strategies to use as solutions to smooth your reading pathway.
Challenge: "I can't find what I'm looking for in my plan."
Solution: Travel insurance plans are almost always PDF format files. And all PDF readers have a Search function. Use that Search function to find where items are mentioned. Reading your PDF in a web browser? Use the Find In Page function. Try a different word or phrase if you don't find what you need the first time you search.
Challenge: "I don't understand the terms in the travel insurance plan."
Solution: Most plans have a section with definitions for important legal words or phrases. Words in the definition list will be in bold or italics throughout the plan. Some important terms for travel insurance plans include:
Exclusion – something that is omitted from coverage under the plan
Pre-existing Medical Condition – a medical condition you are aware of and/or are receiving treatment for already
Trip or Journey – the time you are away from your home traveling
Epidemic and Pandemic – events around the spread of contagious disease
If a word or phrase isn't defined in the plan, you can search for it online. You can also ask the insurer directly. Many insurers offer an instant chat function on their websites where you can get fast answers to questions about policy details.
Challenge: "The plan document has a layout that is hard to read."
Solution: Read it on a tablet, a laptop screen, or as a print-out. Many insurance policies are still designed to be read as printed pages with double columns and small print. This format is hard to read on a small screen, especially on a smartphone.
Challenge: "All this information is complicated!"
Solution: Use the technique below to break down the different steps of reading the plan and understanding its information.
Four Steps to Reading the Fine Print
This four-step technique for reading a travel insurance plan is how lawyers and government experts read complex pieces of writing. It combines the natural way people read a long document with a structured approach.
Step 1: Read headings first
Most people start reading a long document by skimming it and looking at headings and images. And that's OK! Bring a little focus to your skimming by checking all the headings. After doing this, you will have an overall understanding of what the plan contains and where different parts are. You will also know what you don't understand: areas where you need to read the fine print.
Step 2: Read the interesting sections
Go back to the sections that have the most interesting headings for you and read those. This builds on your attention to get you reading the plan details. Important sections are often:
Trip cancellation and trip interruption benefits or coverage
Conditions and exclusions
Baggage loss management
Medical coverage and medical evacuation
Pandemic or COVID-19 details
Step 3: Find instructions and answers for the travel insurance help you want
In the sections that interest you, look for answers and instructions.
For answers, think about your questions about your travel concerns. What if your flight is delayed because of a storm? What if your luggage is stolen? Read or search the travel insurance policy to see what is covered around your questions.
Then, find related instructions. Look for how you would place a claim or be reimbursed. Also, check for coverage limits and time requirements. Different travel insurance plans have a wide range of time limits around making claims, from seven to 30 days or more.
Step 4: Read the remaining sections
By now, you are comfortable reading and searching in your travel insurance plan. You've gained an understanding of important terms and coverage that matters to you. Now, when you read the other sections of the travel policy, you will understand them more quickly.
Is the plan still boring? Set a timer and read for 10 or 15 minutes at a time, then take a five-minute break.
Top Travel Insurance Plan for International Travelers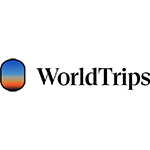 COVID-19 coverage outside your home country
Choose between the basic and more extensive coverage
Meets Schengen visa insurance requirements
24/7 worldwide travel and emergency medical assistance
Plan Details
|
View Brochure
|
Apply Online
Top Travel Insurance Plan for U.S. Citizens Abroad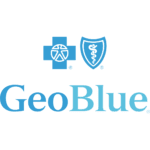 For U.S. citizens up to age 95
Coverage for COVID and pre-existing conditions
24/7/365 service and assistance
Plan Details
|
View Brochure
Can You Read a Travel Insurance Plan Before You Buy It?
Yes, you can, and you should read a travel insurance policy before you buy it. Reading the plan details lets you know if the insurance policy truly provides the coverage you need. If you still have questions after reading the plan, it's a good time to ask the insurer.
When you read a travel insurance plan, you may not like its conditions, its coverage, or even its tone. If this is the case, then don't buy the policy without asking questions. Your preferred insurer may have additional coverage available to cover gaps or a different plan that suits you better. You can also shop around for travel insurance that is a better match for your needs.
Some plans will also let you cancel for several days after you have purchased your plan.  This can give you a few extra days to review your policy if needed.
Travel Tip: Bring a Paper Printout of Your Policy
Let's say you read the fine print on a travel insurance plan and decided to buy it. What's a good way to manage it? Surprisingly, it includes taking a paper printout with you as you travel.
Bringing a paper printout of your travel plan may sound old-fashioned. Yet consider when you are likely to want to read it – during a travel crisis. In a crisis, having a paper printout, complete with your policy number, can be the easiest way to access it and find what you need.
With a printout, you can consult your plan and use your phone to talk to your travel insurer at the same time. If you've read it in advance, you can scan to different sections quickly – maybe mark these with a highlighter. You can even hand it to a travel companion or someone helping you at a hospital or hotel and ask them to find information.
When You Read the Fine Print, Everyone Wins
Travel insurers truly want policyholders to read the fine print. They want their customers to be satisfied with their coverage, and they can provide better service to customers.
One travel insurer even hid a secret contest in their plan document, inviting whoever had read that far to contact the insurer for a $10,000 prize! A teacher in the U.S. state of Georgia won the prize – as the 73rd person to receive a copy of the plan with the contest details. The insurer wanted to show that the time you spend reading the details about your travel insurance is as much of a good investment as the travel insurance itself.
You may not win a prize for reading your own plan's fine print, but you will be a more confident traveler. And if you need to place a claim, your claim is more likely to succeed.
Related: