The Best Hospitals in Finland for Expatriates
If you're spending time in Finland, as a resident or a long-term visitor, it's important to know what your healthcare options are for when the need arises. That means knowing about the hospitals you will have access to nearby. Here is a guide to be certain you're able to find the best hospitals in Finland.
How Many Hospitals Are There In Finland?
As of 2017, there were 247 hospitals in Finland. This is actually the lowest number the country has had in a decade. The vast majority of hospitals in Finland are public, with just a small portion being private. Hospitals are overseen regionally. There are 21 hospital districts, the largest of which has about 30 hospitals.
The entire system of healthcare in the country is very decentralized, organized on three distinct levels, all publicly funded. In this three-tier system, the federal government is responsible for many of the policies and guidelines, while municipalities are primarily responsible for providing actual healthcare.
While the ratio of doctors to Finnish residents is low for a Scandinavian country: 2.7 for every thousand people, Finland nonetheless provides high-quality healthcare to all of its residents. The excellent ratio of nurses (9.6 nurses per 1000 people) and the emphasis that the healthcare system places on nursing is likely responsible for this.
List of Hospitals in Finland
University Hospitals
Finland has four university teaching hospitals. These offer the country's latest in high-tech medicine and innovation. They are located in the largest cities in the country.
Hospitals in Helsinki
Finland's capital has many fine hospitals. Expats will have no problem finding healthcare workers who speak English.
Forum Medical Center Mannerheimintie
20B Helsinki 00100 Finland
Tel: + 358 9 129 6611
Fax: + 358 9 129 6200
Hakaniemen Medical Center
Siltasaarenkatu 18A Helsinki 00530
Finland
Tel: + 358 9 709 6611
Fax: + 358 9 709 6450
Kielotien Medical Center
Kielotie 7A
Helsinki 01300
Finland
Tel: + 358 9 873 0611
Fax: + 358 9 873 0340
Mehilainen 24 hr Clinic
Runeberginkatu 47A, 2nd Floor
Helsinki 00260
Finland
Tel: + 358 9 431 4444
Fax: + 358 9 431 4267
Mehilainen Hospital
Pohjoinen Hesperiankatu
17 Helsinki 00260
Finland
Tel: + 358 9 431 41
Fax: + 358 9 431 4218
Mehilainen Medical Center
Runeberginkatu 47A
Helsinki 00260
Finland
Tel: + 358 9 431 4364
Hospitals in Other Major Sections of Finland
Quality hospitals are not just confined to Helsinki. Here is a list of hospitals in other cities.
Etela-Karjala Central Hospital
Lappeenranta 53130
Finland
Tel: + 358 5 611 1111
Fax: + 358 5 611 5699
Harma Hospital
Kangasto 62370 Finland
Tel: + 358 6 415 3111
Fax: + 358 6 415 3409
Tohtoritalo 41400 Hospital
Yliopistonkatu 17-19 Turku 20100
Finland
Tel: + 358 2 414 00
Fax: + 358 2 414 625
Is Healthcare in Finland Free?
While Finland does offer its residents universal healthcare, it is not free. The vast majority of funding for the healthcare system comes from taxes collected by municipalities. However, another contributing source of funding comes from collecting fees from patients. The maximum fees that municipalities can charge for services are set by The Act and Decree on Social and Health Care Client Fees.
For instance, in 2020-2021 the maximum fee for seeing a primary care doctor is 20.60 euros. A person can only be charged this a maximum of three times per calendar year, after that, the fee is waived. Additionally, there is a maximum amount a person can pay in out-of-pocket healthcare expenses, and once that is exceeded no additional fees will be charged. Exceptions to fees are made for low-income households.
Does Finland Have Good Health Care?
Yes, Finland has excellent healthcare. One barometer by which Finland distinguishes itself is satisfaction. Finland is in the top 5 countries in terms of satisfaction with their healthcare system with 88% of those surveyed saying they were satisfied with the country's healthcare. This is as opposed to an EU average of 71% satisfaction.
One of the main focuses of Finnish healthcare is prevention and public health initiatives that encourage preventative medicine. This has had a great deal of success, raising life expectancy considerably over the last few decades. Currently, women have an average life expectancy of 84 years, while men's is 78.
Best Health Insurance Plan for Expats in Finland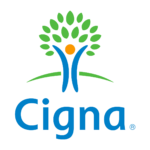 The flexibility to tailor a plan to suit your individual needs
Access to Cigna Global's trusted network of hospitals and doctors
The convenience and confidence of 24/7/365 customer service
Plan Details
|
View Brochure
Best Health Insurance Plan for US Citizens Living in Finland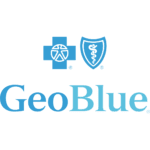 Premium Benefits, Coverage and Service
Define your deductible and prescription benefits
For Foreigners in the US or US citizens abroad
Plan Details
|
View Brochure
Find more International Hospitals and healthcare options in popular Expat countries: Hospitals in Australia, Hospitals in Germany,  Hospitals in South Africa, Hospitals in Ireland, Hospitals in New Zealand, Hospitals in Italy, Hospitals in the Philippines, Hospitals in Hungary, Hospitals in Vietnam.
Related: