Israeli Hospitals
Medical centers and hospitals will be your primary health service options while in Israel. Hospitals in Israel supply the most extensive level of care, including laboratory work, diagnostic tests, consultations, operation, and emergency care. Medical centers offer operations and some specialized care.
English is (unofficially) a second language in Israel so plenty of nurses and physicians are very capable English speakers. The Chaim Sheba Medical Centre in Tel Aviv, as well as the Hadassah Medical Centre in Jerusalem, require their medical staff to understand English. Nazareth's Nazareth Hospital is probably the best option for expatriates and is referred to as the English Hospital, providing services in Hebrew, English, Arabic, and Russian. Shaare Zedek Medical Centre in Jerusalem also has many many English-speakers on staff.
Sometimes, medical schools are run by hospitals. At these hospitals, surgeons and physicians educate as well as see patients.
Make sure you have quality health insurance before you travel to Israel!
Best International Hospitals in Israel
The best hospitals in Israel are equipped with the same ultramodern diagnostic medical equipment used in the U.S. and Europe. Israel is also well known for medical equipment design, manufacturing, and exportation. Israel's Computerized Axial Tomography (CAT) scanners are widely exported.
Hadassah Medical Organization
Hadassah Ein Karem Hospital
Kiryat Hadassah, Jerusalem 91120, Israel
+972 2 677 7111
Sheba Medical Center
Derech Sheba 2, Tel-Hashomer, Ramat-Gan. Israel
+972-3-635-4287
Assuta Medical Centers Assuta Hospital
62 Jabotinsky St. Tel-Aviv 62748, Israel
+972 3 5201507
Rambam Health Care Campus
HaAliya HaShniya St 8, Haifa, 3109601, Israel
+972 4-854-2222
Assaf HaRofeh Medical Center
Tzrifin, 70300, Israel
+972 8-977-9999
Schneider Children's Medical Center of Israel
14 Kaplan Street, Petach Tikva 49202, Israel
+972 3 939 3666
Barzilai Medical Center
Ha-Histadrut St 2, Ashkelon, 7830604, Israel
+972 8-674-5777
Edith Wolfson Medical Center
Ha-Lokhamim St 62, Holon, Israel
+972 3-502-8211
Recommended Hospitals in Tel Aviv
All major Israeli cities have multiple hospitals. For example, there are nine major hospitals in Tel Aviv that offer standard and specialized medical procedures along with research and development. You should be able to have your choice of hospitals in Tel Aviv accepted by your international health insurance that offers good care.
Tel Aviv Sourasky Medical Center
6 Weisman Street, Tel Aviv 64239, Israel
+972 3 6974254
Assuta Hospital
62 Jabotinsky St. Tel-Aviv 62748, Israel
+972 3 5201507/8
Basel Heights Medical Center
35 Basel Street, Tel Aviv 62744, Israel
+972 3 546 2330
Best Health Insurance Plan for Expats in Israel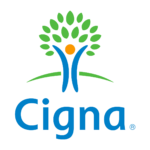 The flexibility to tailor a plan to suit your individual needs
Access to Cigna Global's trusted network of hospitals and doctors
The convenience and confidence of 24/7/365 customer service
Plan Details
|
View Brochure
Best Health Insurance Plan for US Citizens Living in Israel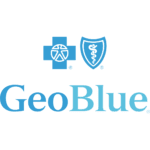 Premium Benefits, Coverage and Service
Define your deductible and prescription benefits
For Foreigners in the US or US citizens abroad
Plan Details
|
View Brochure
Read more in this series about International Hospitals and healthcare options in popular Expat countries: Hospitals in Australia for Expatriates, Hospitals in Brazil, Hospitals in Canada, Hospitals in France, Hospitals in Germany, Hospitals in Italy, Hospitals in Mexico, Hospitals in Philippines, Hospitals in UK, Best Hospitals in China for Expatriates, Best Hospitals in Malaysia for Visitors and Expats, International Hospitals in the United States