Israeli Hospitals
Israel has excellent hospitals and is a leader in both medical and paramedical research. The country's medical system is recognized across the world for the high-tech and high-quality care provided to its patients. Hospitals in Israel supply the most extensive level of care, including laboratory work, diagnostic tests, consultations, operation, and emergency care. Medical centers offer operations and some specialized care.
The best hospitals in Israel are equipped with the same ultramodern diagnostic medical equipment used in the U.S. and Europe. Israel's healthcare system is also well known for medical equipment design, manufacturing, and exportation. Israel's Computerized Axial Tomography (CAT) scanners are widely exported.
Sometimes, medical schools are run by hospitals. At these hospitals, surgeons and physicians educate as well as see patients.
Make sure you have quality health insurance before you travel to Israel!
Multiple facilities in Israel are accredited by the Joint Commission International (JCI), a United States-based nonprofit organization that monitors quality and safety in medical care. Additionally, the Israeli government invests a lot of money into the research and development of medical devices. Their innovative medical technologies are sought after by countries around the globe.
Best Hospitals in Israel for Foreigners & Immigrants
English is (unofficially) a second language in Israel so plenty of nurses and physicians are very capable English speakers. The Chaim Sheba Medical Center in Tel Aviv, as well as the Hadassah Medical Center in Jerusalem, require their medical staff to understand English. Nazareth's Nazareth Hospital is probably the best option for expatriates in northern Israel and is referred to as the English Hospital, providing services in Hebrew, English, Arabic, and Russian. Shaare Zedek Medical Center in Jerusalem also has many many English-speakers on staff.
Hadassah Ein Karem Hospital
Kiryat Hadassah
Jerusalem, Israel
+972 2 677 7111
Sheba Medical Center
Derech Sheba 2
Tel-Hashomer
Ramat-Gan, Israel
+972-3-635-4287
Sheba Medical Center is one of the leading medical centers in the Middle East and regularly accepts referrals of complex cases from around the world. The center is not only JCI-accredited but has been ranked in the top ten hospitals in the world by Newsweek since 2019.
Rambam Health Care Campus
HaAliya HaShniya St 8
Haifa, Israel
+972 4-854-2222
Founded 10 years before the establishment of the State of Israel, Rambam Health Care Campus is a teaching hospital and a major referral hospital for all of Northern Israel. The hospital has been  JCI-accredited since 2016.
Assaf HaRofeh Medical Center
Tzrifin, Israel
+972 8-977-9999
Schneider Children's Medical Center of Israel
14 Kaplan Street
Petach Tikva, Israel
+972 3 939 3666
Barzilai Medical Center
Ha-Histadrut St 2
Ashkelon, Israel
+972 8-674-5777
Edith Wolfson Medical Center
Ha-Lokhamim St 62
Holon, Israel
+972 3-502-8211
Assuta Ramat Hahayal Center
HaBarzel St 20
Tel Aviv-Yafo, Israel
Phone: +972 3-764-4444
Assuta is one of the leading private healthcare centers in Israel. The Ramat Hahayal Center is JCI-accredited and is one of the country's largest and most advanced surgical centers.
Recommended Hospitals for Expats in Israel
Other than the top hospitals in Israel listed above, travelers and immigrants can seek high-quality care at the following locations.
Hospitals in Jerusalem
Hadassah University Hospital – Mt. Scopus
Churchill Avn. 8
Jerusalem, Israel
Phone: +972 2-584-4111
Email: mhazmanot@hadassah.org.il
Shaare Zedek Medical Center
Shmu'el Bait St 12
Jerusalem, Israel
Phone: +972 2-666-6666
El French St. Joseph Hospital
Sheikh Jarrah
Ragheb Nashashibi Street 1
Jerusalem, Israel
Phone: +972 2-591-1911
Email: info@stjoseph.cc
Hospitals in Haifa
Shemer Medical Center
Oren St 25
Haifa, Israel
Phone: +972 52-534-3940
Email: info@shmr.co.il 
Carmel Medical Center
Mikhal St 7
Haifa, Israel
Phone: +972 4-825-0211
Email: hava_goldenberg@clalit.org.il
Hospitals in Tel Aviv
Tel Aviv Sourasky Medical Center
6 Weisman Street
Tel Aviv, Israel
+972 3 6974254
Sourasky Medical Center is a leading academic and scientific research medical center. It is JCI accredited and ranks 96th in Newsweek's Best Hospitals in the World rankings.
Rabin Medical Center (RMC)
Derech Ze'ev Jabotinsky st. 39
Petah Tikva, Israel
Phone: +972 73 279-1375
Email: info@rabin-medical.org.il 
The Rabin Medical Center tied Sheba Medical Center (listed above) for first place on the  Israel Ministry of Health's 2021 hospital quality index. The center is JCI-accredited and offers personalized plans for international patients.
Assuta Hospital
96 Yigal Allon St. Building C
Tel-Aviv, Israel
+972 3 764 3000
Basel Heights Medical Center
35 Basel Street
Tel Aviv, Israel
+972 3 546 2330
Hospitals in Nazareth
Nazareth Hospital EMMS
Al Wadi Al Jawani 1611
Nazareth, Israel
Phone: +972 4-602-8888
E-mail: info@nazhosp.com
How Can Expats and Visitors Access Hospitals in Israel?
Israel offers universal healthcare and all citizens or permanent residents must enroll with one of the four official non-profit health organizations: Clalit, Leumit, Maccabi, or Meuhedet. These same organizations also offer supplemental insurance, which many citizens also purchase. The supplemental plans generally have different tiers and provide discounts as well as expanded coverage from the public plan. 
You can purchase private health insurance from any Israeli commercial insurance company. The quality of care remains the same throughout both public and private facilities. However, private facilities offer quicker access to a larger group of providers and more amenities such as private rooms and internet or television access. 
Israel now requires all visitors to the country to have health insurance policies that include treatment for Covid-19. Employers are required to provide private insurance to their foreign workers. Everybody else must purchase theirs ahead of arrival. International Insurance offers comprehensive global expatriate insurance for people moving to Israel as well as travel insurance plans for those interested in visiting.
Best Health Insurance Plan for Expats in Israel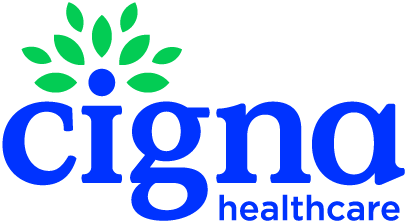 The flexibility to tailor a plan to suit your individual needs
Access to Cigna Global's trusted network of hospitals and doctors
The convenience and confidence of 24/7/365 customer service
Plan Details
|
View Brochure
Best Health Insurance Plan for US Citizens Living in Israel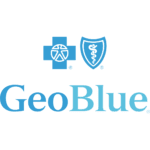 Premium Benefits, Coverage and Service
Define your deductible and prescription benefits
For Foreigners in the US or US citizens abroad
Plan Details
|
View Brochure
Read more in this series about International Hospitals and healthcare options in popular Expat countries: Hospitals in Australia for Expatriates, Hospitals in Brazil, Hospitals in Canada, Hospitals in France, Hospitals in Germany, Hospitals in Italy, Hospitals in Mexico, Hospitals in Philippines, Hospitals in UK, Best Hospitals in China for Expatriates, Best Hospitals in Malaysia for Visitors and Expats, International Hospitals in the United States