Understanding the Healthcare System in Guatemala: An Expat's Guide
Guatemala is a country in Central America, bordering Mexico, Belize, Honduras, and El Salvador. It is famous for rainforests, volcanos, and Mayan civilization relics. There are instances of hurricanes and earthquakes in the country, and some of Guatemala's volcanoes are still active. The largest city and capital at the same is Guatemala City, with a population of approximately 1 million people, making it the most populous city in the Central America region.
Most of the 19th and 20th centuries marked years of political unrest, and Guatemala has only seen a period of peace and economic growth since the end of the civil war in 1997. Guatemala is now a democratic country, and the latest elected president, Alejandro Giammattei, is known for its strong "tough-on-crime" political approach. A word of warning; Guatemala has high crime rates, and precautions are recommended for anyone traveling there. The English language isn't very common, therefore at least a basic knowledge of the Spanish language is advised. Read more to understand the healthcare system in Guatemala.
Overview of Guatemala's Healthcare System
Despite positive projections, as of today, Guatemala remains one of the poorest countries in Central America, and that translates to health outcomes and healthcare in the country. Guatemala's constitution states that every citizen has the right to universal healthcare, but in reality, few have access to comprehensive healthcare, and it is especially hard to receive any kind of medical care in rural areas of Guatemala. The current healthcare system, developed during the Civil War, despite a few reforms, still faces significant problems.
The healthcare system in Guatemala is divided into three divisions:
the public sector
the private for-profit sector
the private non-profit sector
The public healthcare sector is said to cover approximately 88% of the country's population. However, hospitals and clinics in Guatemala under the public system are highly underfunded and often lack basic medicine and equipment. This is because the Guatemalan Government allocates very little spending on healthcare, in fact, healthcare spending in Guatemala is one of the lowest in Central America.
The public sector is focused more on treating diseases rather than prevention, thus primary care is very basic, and focus is put on hospitals. While Guatemala City's public hospitals provide a good level of medical care, the same cannot be said about other cities and especially rural areas. In some villages, there is no doctor or nurse but an NGO-trained health worker who can provide very basic health services.
Can Expats Qualify for National Health Insurance in Guatemala?
No, if you are not a citizen of Guatemala, you can't access the national health system in the country unless it is classed as very serious. However, with the low medical standards, most services are being outsourced to private companies anyway. As an expat, it is highly recommended to take out private health insurance to cover your medical needs and offer assistance in English, as it is unlikely to find an English-speaking doctor, nurse, or medical administrative worker in the public healthcare system. Medical evacuation is also something to consider when residing or traveling to Guatemala.
Private Healthcare Options in Guatemala
The private, for-profit sector is a more reliable option for receiving medical care in Guatemala. Medical facilities generally have a better standard of equipment and care, and medical staff usually will speak English. Visitors and expatriates chose to receive their medical care in the private sector for these reasons. One thing to remember is that in the private sector, payment is usually required upfront before treatment. It's crucial to either have enough cash or a credit card or private health insurance card with you at all times.
Best Health Insurance for Expats in Guatemala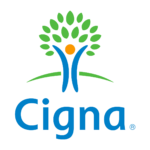 The flexibility to tailor a plan to suit your individual needs
Access to Cigna Global's trusted network of hospitals and doctors
The convenience and confidence of 24/7/365 customer service
Plan Details
|
View Brochure
Insurance for US Citizens Living in Guatemala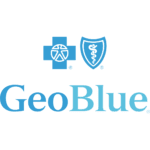 Premium Benefits, Coverage and Service
Define your deductible and prescription benefits
For Foreigners in the US or US citizens abroad
Plan Details
|
View Brochure
Costs of Healthcare in Guatemala
As a foreigner in Guatemala, receiving free medical care under the national health system is only available if the condition is considered very serious. Therefore, most foreigners and expats do end up using private healthcare in Guatemala. With the private healthcare facilities offering high standards of care, the price is also considerably higher. And while the costs are lower than compared to the United States, they are still high enough for you to consider taking up a private medical insurance plan. Here is a breakdown of the out-of-pocket costs for several procedures in US dollars:
Dental root canal: $420
Colonoscopy: $800
Cataracts $3,200
Hip Replacement: $11,200
Cancer radiation therapy: $12,000
Coronary artery bypass: $24,000
Healthcare Options for Expats in Guatemala
Those planning to travel to or move to Guatemala should obtain a private medical insurance plan prior to coming to the country. An international health insurance plan is the best and safest option to ensure access to quality healthcare in Guatemala. This is especially true for those who are planning to spend some time in the country so that their medical expenses for primary care, tests, laboratory work, physiotherapy, and specialist care is within reach and delivered by English-speaking nurses and doctors. The easiest way to find out more is to compare medical plans online or get in touch with us.
The Importance of Medical Evacuation Benefit in Guatemala
Besides being able to use private medical facilities, an important benefit we recommend to have included in your plan is medical evacuation. Medical evacuation will cover the costs of your specialist medical transportation to the nearest medical center of excellence. They can treat your specific illness or condition should there be no nearby. This can mean a helicopter transfer to nearby Mexico or simply an ambulance ride from a rural destination to the bigger city. The most important part is that you receive appropriate treatment.
Understand the Need to Maternity Benefits in Guatemala
The mortality rate of newborn babies in Guatemala is alarmingly high, and it is a major health issue in the country. The infant mortality rate in Guatemala in 2020 was 19.389 deaths per 1000 live births, a 3.36% decline from 2019. The main reason behind this would be infections, especially if the birth was given in rural areas. People who are expecting to give birth in Guatemala should prioritize getting a health insurance plan with maternity benefits to ensure the baby's delivery is of the highest standard.
Related: