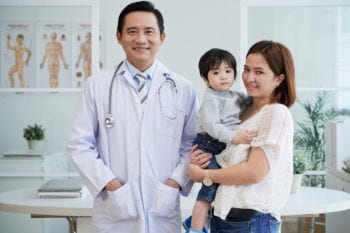 Understanding Health Insurance in Vietnam for Expats
Vietnam is hugely popular with immigrants, expats, and digital nomads. The cost of living is low and finding a job is relatively easy. Vietnam boasts one of the fastest-growing economies in the world, with an estimated GDP growth rate of 6.7% in 2015. However, the state of healthcare in Vietnam has room to improve. While the country is currently working towards achieving universal healthcare, standards in public facilities remain low. However, there are encouraging signs of improvement. For instance, between 2000 and 2012, life expectancy in Vietnam rose by an average of two years. And, according to the World Health Organization, over 97% of Vietnamese children receive standard immunizations, one of the highest rates in the world. For would-be expats contemplating a move, this is what they need to know about health insurance in Vietnam for foreigners and expats.
Overview of Vietnam's Health Insurance Plans
The government of Vietnam is trying to establish a universal health plan similar to that in place with the health insurance in Thailand. Such a plan would be expected to cover the cost of basic medical care for all legal residents. Known as the Master Plan for Universal Coverage one of the goals is to reduce out-of-pocket costs to less than 40% compared to the usual 80%.
At present, local companies are struggling to identify suitable healthcare partners to meet the government's mandate of finding healthcare coverage for their staff. However, the overall system is slowly modernizing. In June 2019, a system of electronic health record management based on social security codes was introduced in order to form the basis of a national health data system.
Pros and Cons of Using the Local Health Insurance System
There is one significant advantage of using Vietnam's public health facilities. The cost is substantially lower than it would be in other countries. It can cost as little as a few dollars to see a physician.
However, that low rate has its own cost. Public facilities are cramped and crowded, with little privacy, no interpreters, and outdated diagnostic equipment. In rural areas, public health facilities are extremely basic and sometimes non-existent.
Most expats use private hospitals. There is usually English-speaking staff, as well as a large number of doctors who are multilingual. French, Japanese, Korean, and Russian are common second and third languages. While not as plush as private hospitals in other countries, patients can expect clean, comfortable care, good communication, high-quality diagnostic tests, and a reasonable standard of privacy.
Things You Need To Know When Considering Insurance
The rural-urban divide in Vietnam is a serious one. Access to healthcare facilities in rural Vietnam is limited and, when it does exist, it's extremely basic. As such, patients who can afford to do so make the trip into the city to visit the higher quality public hospitals there. Thus, the already strained hospitals in Hanoi and Ho Chi Minh City are even more crowded and congested. It's not uncommon for expats living in rural areas to carry insurance that allows for treatment outside Vietnam in Singapore or Thailand, especially for specialist care.
How Expats Can Qualify For Health Insurance in Vietnam
As of now, there is no form of public health insurance for an expat to qualify for in Vietnam. Hopefully, this will change in the near future.
Expats are not required to have international health insurance to gain a work permit or qualify for residency. However, foreigners are required to have a clean bill of health in order to qualify for a work permit. This means that expats must obtain a medical certificate which is valid for 12 months. You can find out more about this practice, what hospitals and clinics provide certificates, and what you can expect from this Vietnamese law firm, which has a helpful article.
Best Health Insurance in Vietnam for Expats and Foreigners
For most international citizens and expats living in Japan, the Cigna Global plan is an excellent option. Clients will have access to their choice hospitals and doctors in Vietnam, and worldwide, including private facilities. You can choose from different levels of coverage and benefits and manage costs by including or excluding select benefit packages.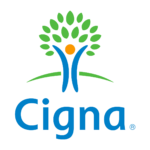 The flexibility to tailor a plan to suit your individual needs
Access to Cigna Global's trusted network of hospitals and doctors
The convenience and confidence of 24/7/365 customer service
Plan Details
|
View Brochure
Best Global Health Insurance for U.S. Citizens Living in Vietnam
For US citizens living in Vietnam, the GeoBlue Xplorer plan is a popular option. Again, you will have access to medical care facilities in Vietnam and around the world, including the premier Blue Cross / Blue Shield network of doctors in the USA.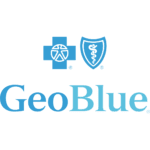 Premium Benefits, Coverage and Service
Define your deductible and prescription benefits
For Foreigners in the US or US citizens abroad
Plan Details
|
View Brochure
Benefits of a Global Medical Insurance Plan
Hospital overcrowding is a huge problem in Vietnam. The majority of public hospitals, even in Hanoi and Ho Chi Minh City, are functioning in a state of overcapacity. As such, admitted patients often have to share beds. Not just hospital rooms but actual beds. Sadly, a 2014 outbreak of measles in which 120 children died was linked to the practice of bed-sharing in an overcrowded hospital ward.
A global medical insurance plan doesn't just take care of creature comforts like nicer facilities. It ensures that your hospital accommodations are clean, comfortable, and reasonably private. It's horrible to be sick enough to require hospital admission without having to share a bed with an equally unwell stranger!
What You Need to Know About the Processes at Public Hospitals in Vietnam
Like many countries, most public hospitals in Vietnam do not accept international insurance. They require payment first – usually before you are seen by the doctor – and you submit your own receipts with your insurance provider after the fact. This is also true of some private hospitals.
There's another cash-focused practice in public hospitals which might baffle expats. Known as appreciation envelopes, it's been a long-standing practice to provide cash gifts to doctors and nurses. While the amount in question is small, often as little as $5 to $25, it is essentially a bribe given in the hopes of receiving better and faster care.
In general, this is a voluntary practice. A 2012 study published by the World Bank indicated that 76% of those giving envelopes did so without being asked. However, the modest amounts in the envelopes represent a massive expenditure for patients and their families. This stress was one of the motivating factors behind a 2011 campaign among Hanoi hospitals to "Say no to envelopes".
Expats won't be expected to give envelopes if they are being seen at a public hospital. They won't be expected to know about the practice. However, it's possible that other sneaky fees might make their way onto the bill.
How Routine Doctor Visits Work for Foreigners in Vietnam
There is not a strong emphasis on preventative care in Vietnam and many people simply go to the hospital or clinic when there is an emergency. In order to see an English-speaking, internationally trained doctor, expats need to visit a private hospital or private clinic.
How To Find a Family Vietnamese Physician
One strong option for expats is Hanoi's Family Medical Practice, which also has clinics in Ho Chi Minh City and Danang. While their services cost more than community clinics, they provide comprehensive care. Their services include inpatient and outpatient care, pediatrics, physiotherapy, and wellness examinations. They also have an emergency hotline and an ambulance service.
Renewing Prescriptions in Vietnam
Foreign prescriptions are not honored in Vietnam. In order to refill your medication, you'll have to visit a local clinic and get a local prescription. Alternatively, you can also check with your new neighborhood pharmacy. Many medications that require a prescription in North America or Europe are available over the counter in Vietnam. As well, expats can bring a large supply of prescription medication with them when they move to Vietnam, provided it's in the original containers with the pharmacy label on them. It may be possible to get a year's supply of your preferred brand from your home physician before you move, minimizing the number of times you need to worry about refills.
Top Hospitals in Vietnam Accepting International Insurance
Related: