An Overview of the Netherlands Healthcare System

The Netherlands has one of the best-performing healthcare systems in the world, according to the 2021 report of The Commonwealth Fund, Mirror, Mirror 2021: Reflecting Poorly, which compares health care in the United States with other high-income countries.
The chairman of the Dutch Federation of Medical Specialists (Federatie Medisch Specialisten), Peter Paul van Benthem, commented on the report, saying,
"…in the Netherlands, we have the best care in the world for an average price. We can all be proud…that we are getting this done efficiently."
Others agree. The 2021 edition of CEOWORLD Magazine Health Care Index also rated the Netherlands highly; as the 11th best healthcare system in the world.
How Does the Dutch Healthcare System Work?
The Dutch government holds the primary responsibility for the Netherlands Healthcare System and has reviewed and improved it several times since the middle of the last century.
Today's system is built on three philosophical objectives:
Everyone should have access to healthcare where possible.
Medical insurance should be mutually and uniformly supportive of those insured.
The services that the healthcare system provides should be of the highest quality.
The Netherlands government is ultimately responsible for setting healthcare priorities, introducing legislative changes when necessary and monitoring the system's access, quality, and costs. The Ministry of Health, Welfare and Sport (VWS) is responsible for overseeing public health in the Netherlands. Within the VWS are institutions that are tasked with certain healthcare operations. These include:
The Dutch Health Care Authority (Nederlandse Zorgautoriteit)
The Health Council of the Netherlands (Gezondheidsraad)
The Medicines Evaluation Board (CBG)
The National Health Care Institute (Zorginstituutnederland)
The Netherlands Competition Authority (Autoriteit Consument en Markt)
The Association of Healthcare Providers for Healthcare Communication (De Vereniging van Zorgaanbieders voor Zorgcommunicat or VZVZ)
The Health and Youth Care Inspectorate (Inspectie Gezondheidszorg en Jeugd or IGJ)
Each of these institutions is responsible for a particular aspect of healthcare decisions like approving medications to be sold in the country, supporting boards that oversee healthcare, providing youth healthcare services, and more.
Netherlands Healthcare System Pros and Cons
Like any healthcare system, the Netherlands' system is not a perfect fit for everyone. However, the Netherlands government has put an enormous amount of work into creating a system that is as fair as possible for as many people as possible while still meeting its healthcare and budgetary goals.
Anyone living and working in the Netherlands is legally obliged to purchase statutory basic health insurance (basisverzekering) from private insurers. Adults choose their policy as individuals; there is no family coverage. Children aged 18 and under are automatically covered by their parents' insurance. Health care allowances are available to assist with the cost of mandatory insurance.
Pros of The Netherlands Healthcare System
The Netherlands is among the top-performing countries overall when it comes to healthcare. The Commonwealth Fund has ranked the country's healthcare system second out of 11 high-income countries.
Services like visits to a general practitioner and prescription medication are covered because the Netherlands healthcare system requires that those living or working in the country take out standard health insurance. This is one pro of the Netherlands healthcare system. Others are:
Healthcare is widely accessible
Services are of high quality, with robust accreditation and quality assurance programs
People with low income and net wealth can receive a healthcare allowance or Zorgtoeslag to defray the costs of their health insurance
High standards for public health facilities
Broad access to quality healthcare
Insurers must accept all applicants and charge all subscribers the same fee for basic insurance, regardless of their age, gender or pre-existing conditions
Cons of The Netherlands Healthcare System
While there are many pros to the Netherlands healthcare system, there are certain structural elements that can make it difficult to navigate. It can be especially difficult for expats or foreigners living in the Netherlands.
Some cons of the Netherlands healthcare system include:
Patients must be registered with a  primary care physician (general practitioner) in order to see any doctor
Most patients who need to go to the hospital for non-emergency care must be referred there by their primary care physician
Most government healthcare information is online only in Dutch, which can be difficult to understand for foreigners
Challenges of The Netherlands Healthcare System
The most recent challenges facing the healthcare system in the Netherlands came as a result of a growing demand for healthcare services. The COVID-19 pandemic has put into perspective the gaps in healthcare for virtually every country in the world.
Each organization has its own medical records system, and they are often not compatible. Sharing information also requires patients to give a number of permissions. This makes it difficult to share information on a patient, which was especially problematic during the pandemic.
The Netherlands already spends a larger share of its GDP on healthcare than other countries, but the demand for healthcare has been outpacing budget increases for several years.  This could lead to challenges in delivering quality health care.
Does The Netherlands Have Universal Healthcare? 
The Netherlands does not have a single-payer healthcare system. Instead, its universal healthcare system is achieved through compulsory basic private insurance that is regulated and subsidized by the government.
The country began its national health insurance program in 1941. In the beginning, the system was patterned on the German Bismarck model of public and private health insurers. Under this, employers and employees were responsible for funding their health insurance system through "sickness funds" deducted from payrolls. But anyone earning above a certain amount was required to buy private health insurance rather than accessing the public system. Costs became an issue.
In 2006, the Health Insurance Act (Zorgverzekeringswet – Zvw) combined the traditional public and private insurance markets into one universal social health insurance program. The current system consists of private insurance and mandatory coverage.
Netherlands health insurance has two components. The Zvw requires all residents in the Netherlands to purchase a basic national public health insurance package (basisverzekering). Residents pay a monthly fee, which can be subsidized by government assistance for low-income applicants.
The second element, the Wlz (Wet langdurige Zorg) system, covers long-term care for people with dementia and other mental and physical impairments. Under this system, the government assesses your situation in order to determine the necessary care. Dutch residents aged 18 years and older pay for this through a monetary contribution from taxable income.
The Cost of Healthcare in The Netherlands
In 2020, the Netherlands spent more than 100 billion euros on healthcare, which was roughly 14.5% of its GDP. In a population of over 17 million people, this figure equates to around 6,660 euros worth of Dutch health care expenses per capita. This is higher than most other European countries.
Public health insurance is funded through income tax, payroll taxes, general taxation, insurance premiums paid by individuals, and copayments.
How to Access and Receive Healthcare in The Netherlands
The government dictates that everyone living in the Netherlands obtain basic healthcare coverage. Insurance providers in the Netherlands are required to accept all applicants as it is illegal to refuse coverage to an individual. Every basic insurance policy has the same benefits. However, some plans offer access to a wide range of healthcare providers, while others have a very limited network and offer limited reimbursement if a subscriber goes out of network. Insured individuals have the right to change insurers each year.
To register with the Netherlands healthcare system, follow the steps below:
Register for a citizen service number or BSN. You will also need this number to open a bank account or find work in the Netherlands.
Register for the health insurance coverage of your choice. There is no official central insurance site, so you will need to do some research. Your employer may offer standard health insurance at a reduced rate.
Choose and register with a local primary care physician or general practitioner, called a huisarts in Dutch. This doctor will be your first point of contact for nearly all medical services.
The government fines those who do not take out health insurance, so it is recommended that anyone living or working in the Netherlands register for basic healthcare insurance. However, there are some exceptions to the rule.
Individuals who opt out of the basic health insurance coverage must show evidence that they have set up a savings account to cover healthcare before they are permitted to leave (or not join) the government system. Soldiers and other members of the Netherlands' armed forces do not have to pay mandatory insurance as their contributions are paid by the Ministry of Defense.
At the end of 2019, the number of uninsured people in the Netherlands was just under 25,000, less than 0.15% of the population
What Does Basic Health Insurance Cover?
The mandatory benefits package covers the following services:
GP visits
Some specialist care
Hospital care
Some mental health treatments
Medication
Dental care up to age 18
Maternity care
Dietary advice
Services to quit smoking
Some therapy treatments
Prescription drugs
Physiotherapy up to age 18
Home nursing care
Tests for sexually transmitted infections (STIs)
The Cost of Basic Healthcare Coverage in The Netherlands
As of 2021, the average basic premium for health insurance was about 120 euros per month. While premiums may change slightly depending on the insurance you choose, the basic coverage doesn't range far from that average. Individuals are responsible for paying their monthly premium to their selected insurance company. Another healthcare cost for individuals in the Netherlands is the deductible excess which is the maximum amount paid by the policyholder before health insurance kicks in. The standard deductible in 2022 is 385 euros per year.
Individuals should expect to cover the cost of the following:
Monthly premium or premie
Deductible excess or eigen risico
It's worth noting that the deductible excess does not apply to visits or consultations by your general practitioner.
Those who opt for local network plans may acquire additional costs. These healthcare plans only cover healthcare providers that have entered into a contractual arrangement with the insurer. When those consumers seek medical services outside their plans' pre-defined providers, they may have to pay a copayment.
For example, imagine you want to visit a specialist in Amsterdam, whom everyone you know has recommended, but who is not on your particular insurance plan. You will have to pay a greater part of their fee than you would have had if you had visited a doctor who was on the "approved list" of your healthcare insurer. You may also need to acquire a referral from your general practitioner to see certain specialists like psychologists or when seeking non-urgent hospital care.
Supplemental Private Healthcare Insurance in the Netherlands 
Additional private healthcare insurance (aanvullende verzekering) is also available in the Netherlands. The majority of the population (84%) purchases a supplementary private policy on top of the basic insurance.
The main reason to take out private insurance is to have additional coverage for treatments like physiotherapy, psychiatric care, dental treatment, prescription medication, and more. If you worry about unexpectedly having to pay for a costly treatment or surgery, then additional private insurance can offer you some peace of mind. For expats, another ideal option is international health insurance, which will allow them to be seen in the Netherlands, their home country, or whatever country they choose to travel to.
Healthcare for Expats in The Netherlands
As an expat, you must have health insurance in the Netherlands. If you do not, you will have to pay for any treatment and medical costs you incur. You will also be fined several hundred euros.
Expats who are exempt from purchasing Dutch mandatory insurance include:
Temporary visitors (4 months or less) from the EU/EEA/Switzerland.
International students in the Netherlands need adequate private coverage but are not required to obtain mandatory insurance.
Use this resource from the Dutch Government to help decide whether you need to purchase health insurance in the Netherlands.
Expat Insurance for the Netherlands
One choice that could be attractive for expats is to combine Dutch basic coverage with a global medical insurance plan. Obtaining the mandatory Dutch basic healthcare package, and supplementing it with a global health insurance plan will cover you in the Netherlands and throughout the world. Private global medical health insurance offers benefits over and above local private insurance plans.
The benefits of an international health insurance plan include: 
Worldwide coverage
Comprehensive coverage
Access to a wider variety of healthcare facilities and doctors
Personalizable coverage depending on care needs
Coverage for accidents or unexpected medical expenses
Also Read: The Best Global Health Insurance Companies
The Best Health Insurance in The Netherlands for US Citizens
The GeoBlue Xplorer plan is offered in association with Blue Cross and Blue Shield of America and comes with an excellent network of doctors and hospitals and the highest quality of doctors worldwide.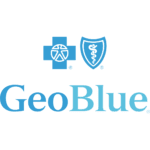 Premium Benefits, Coverage and Service
Define your deductible and prescription benefits
For Foreigners in the US or US citizens abroad
Plan Details
|
View Brochure
 The Best Health Insurance in The Netherlands for Non-US Expats
Cigna Global is a leading international health insurer with great service and benefits. The Global plan offers a modular plan design allowing you to pick and choose different modules to tailor the plan to your needs and budget.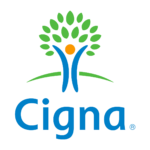 The flexibility to tailor a plan to suit your individual needs
Access to Cigna Global's trusted network of hospitals and doctors
The convenience and confidence of 24/7/365 customer service
Plan Details
|
View Brochure
Related Articles: