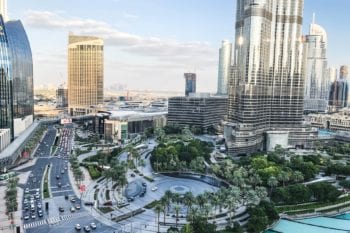 Dubai's Healthcare System for Expats and Tourists
Dubai may just be the world's expat capital. An estimated 85% of Dubai's residents are expats. This makes it one of the most popular destinations in the world for living abroad. Additionally, Dubai is home to one of the Middle East's busiest airports and tourism is growing at a steady rate. Whether you're relocating or just transiting through, there's a lot going on here. Thankfully, Dubai enjoys an excellent standard of healthcare. It's home to superb hospitals and clinics. As well, most practitioners speak both Arabic and English. However, Dubai's healthcare system also faces challenges as it struggles to keep pace with the area's intense population growth. If you're planning a move or just a visit, this is what you should know about Dubai's healthcare system before you go.
How Healthcare Is Structured in Dubai
Dubai is an emirate of the United Arab Emirates. As such, its healthcare system is regulated at both the federal and emirate level. Under the UAE's government structure, each individual emirate has tremendous autonomy when it comes to healthcare. The Dubai Health Authority (DHA), oversees both public and private health care. It administers Dubai's four public hospitals, Dubai, Rashid, Latifa, and Hatta. Each offers inpatient and outpatient services. The result is one of the world's best healthcare systems.
How the Dubai Health System Is Funded
Healthcare in Dubai is funded through taxation and the public sector. Additionally, a small amount of funding comes from patient expenditures and co-pays.
Employees with coverage through work are responsible for a copayment of 20% of medical costs. This is capped at 1,000 dirhams a year. While employers must provide medical insurance for their expat employees, there is no requirement to cover the employee's dependents. Some employers may provide family coverage but many do not. If you're moving to Dubai, take this cost into consideration.
The cost of administering healthcare in Dubai is rising. For instance, in 2018, healthcare expenditure was 50.3 billion dirhams. That figure is expected to rise to 53 billion dirhams soon. Additionally, Dubai doesn't have a system of personal income tax. As such, there are concerns about how Dubai's healthcare system will be adequately funded to meet future demands.
The Differences Between Private and Public Care
Estimates indicate that the public healthcare system is used primarily by Emirati citizens (who make up about 15% of Dubai's population). Meanwhile, expats stick mostly with private healthcare options.
Expats needn't hesitate to use the public healthcare system in Dubai. The standards of care are very high. However, most international citizens choose to carry international private health insurance. There are more than 130 private health facilities in Dubai. This includes luxury facilities that cater to every imaginable need. Additionally, like most private facilities, patients experience shorter wait times and greater access to a range of specialists.
Who is Eligible for Coverage
In 2014, the Dubai Health Authority implemented new legislation that requires all residents – expats and Emirati alike – to have medical insurance. This legislation also made it clear that companies in Dubai are required to provide private health insurance for all their expat employees.
As a part of this legislation, the Essentials Benefits Plan (or EBP) was developed to assist expats who earn lower salaries and provide them with basic medical care coverage. The plan also offers coverage for children, domestic staff, and non-working residents. Employers are free to choose a health insurance plan other than the EBP for employees earning more than 4,000 dirhams a month. However, the plan they choose must be as good as, if not better than, the basic benefits offered through EBP.
A common complaint about employer-provided health insurance in Dubai is that the level of care in the policies is meager at best. In theory, employees have some reassurance that their care will not drop below a certain standard thanks to the EBP. Additionally, it is illegal for employers to pay an employee a reduced salary just so they meet the threshold for the low-cost EBP coverage. However, there's a lot of room for improvement. Common kinds of medical care, such as dental and vision care, are omitted. As such, many people feel pressured to purchase top-up premiums through their employers to get enhanced coverage.
Best Private International Health Insurance for Expats in Dubai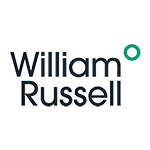 William Russell plans cover you internationally, both in the country you reside in and wherever you are traveling to (addons required for USA)
Their network includes 40,000 hospitals around the world.
Plans have comprehensive cancer coverage, including genome testing.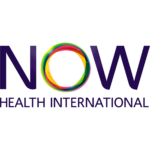 WorldCare is one of the most comprehensive, benefit-rich products in the international health insurance market today
Access to world-class health facilities worldwide
Talk to global member support 24/7/365
Plan Details
|
View Brochure
How to Apply for Public Healthcare in Dubai
Anyone working legally in Dubai is eligible for healthcare coverage. Employers are required to provide basic health insurance to all expats, as well as support those on lower salaries through the EBP system.
To access medical care in government-run facilities, such as Dubai Hospital and Latifa Hospital, you need a health card. Those eligible can apply for a card online or visit a medical center. You will need to provide the following:
your Emirates ID number
passport details
residence visa
two passport photos
a copy of your tenancy contract
a completed application card
320 dirhams for adults and children under ten pay just 120 dirhams
Dubai's Healthcare System and Maternity Care
Dubai offers excellent maternity care, as well as female-only health clinics. If seeing a female practitioner is important to you, this should be easy to arrange. One of the public hospitals, Latifa Hospital, is a women and children's hospital. It offers a neonatal intensive care unit and neonatal surgery center.
Public healthcare insurance doesn't cover all the costs of maternity care in Dubai. On average, it costs between 4000 and 7000 dirhams to have a baby, including both delivery and prenatal appointments.
If you plan to have a baby in Dubai, should register with the clinic or hospital of your choice no later than seven months into your pregnancy. When registering, you will need a valid health card, your passport and residency visa, as well as that of your husband, and your marriage certificate. Yes, marriage certificate! You must be legally married to give birth in Dubai. This is one of several serious rules regarding healthcare and morality in Dubai. It's worth noting that homebirths are prohibited. As well, abortion services are illegal across the United Arab Emirates. They are only permitted in the event of a fatal genetic condition or if the woman's life is at risk.
Related: