The Healthcare System in New Zealand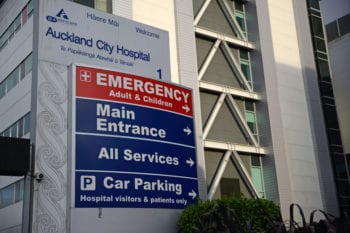 New Zealand's healthcare system is an excellent universal public system, considered the world's best. With the country's landmark 1938 Social Security Act, New Zealand was considered visionary for the time. It laid out principles for universal and free financial healthcare that was barrier-free. The healthcare system mandated that all citizens have equal access to the same standard of treatment from an integrated system that is preventative in nature. Here's what expats and digital nomads need to know about New Zealand's healthcare system.
How Does New Zealand Pay for Healthcare
New Zealand spends approximately 9% of its GDP on healthcare. The system operates as a single-payer healthcare system. This means that the government pays for the majority of healthcare costs using public tax money.
Depending on the service needed, the healthcare system is either free to use or very heavily subsidized for patients. Free medical services include standard diagnostic tests, immunizations, and prescription medication for children under six years old. Furthermore, hospital and specialist care are covered by the government if the patient is referred by a general practitioner.
A common criticism of New Zealand's healthcare system is that it has comparatively high patient fees to see a general practitioner. At up to $55, this is a high co-pay compared to countries with similar systems. Critics argue that it creates a barrier for access. However, provisions are made for people with low incomes. Those earning less than a certain amount of annual income, depending on their family size, can qualify for a Community Services Card or CSC. This reduces the cost of after-hours doctor visits and prescription medication costs among other things.
To allow for local concerns to be prioritized, New Zealand is divided into 20 regions. Each region receives funding from the federal government. This allows each individual region decides how they are going to allocate the money they receive for public health priorities.
Related: Health Insurance in New Zealand
Strengths of the Healthcare System
New Zealanders have one of the lowest rates of medication use worldwide. Life expectancy is 82 years for men and 84 years for women. Overall, New Zealand also has lower than average rates of cancer, dementia, multiple sclerosis, osteoporosis, rheumatoid arthritis, and macular degeneration.
Pros and Cons of Public Healthcare in New Zealand
Overall, New Zealand enjoys an excellent standard of public healthcare. The system includes physician visits, dental care for children, maternal and postnatal care, breast cancer screening, wellness physicals, diagnostic tests, ambulance services, and much more.
But, like many countries with a similar system, there are problems for patients when it comes to waiting times. The period to see certain specialists can stretch into months. Additionally, the rural-urban divide in New Zealand is pronounced. Those in rural areas may have limited access to services. Unfortunately, they require longer waits than their urban counterparts.
Private insurance policies can help mitigate these wait times. They allow patients to have the broadest choice between practitioners and to see clinicians in private hospitals where wait times are significantly reduced. And, should patients require hospitalization, they can expect a more private and comfortable overall experience.
Who is Eligible For Coverage
All permanent residents in New Zealand are eligible for public health insurance, provided they've been living in the country for a minimum of two years.
As well, New Zealand has reciprocal healthcare agreements with Australia and the United Kingdom. Citizens of these countries can receive emergency healthcare in New Zealand at the same cost as locals. However, there are many restrictions and limitations in place.
New Zealand Healthcare Options for Expats and Foreigners
Everyone in New Zealand, including visitors, tourists, and expats, is entitled to free medical care for accidental injuries. In New Zealand, this is known as the ACC or Accident Compensation Corporation program. Since 1974, if you get hurt under accidental circumstances, you are covered, even if you caused the accident. This includes everything from hiking mishaps to automobile accidents. When you visit a doctor or hospital, you'll be asked to fill out a form so the ACC program will cover the cost of your care. The ACC is funded by a combination of government resources and levies placed on fuel, license registration, business taxes, and more.
While the ACC is an excellent program, it's no substitution for comprehensive medical insurance that provides coverage for non-accident needs, including illnesses, checkups, and more. Expats who haven't been in New Zealand for the minimum two-year period should carry their own private insurance plan.
Best Insurance for Expats and Foreigners Living in New Zealand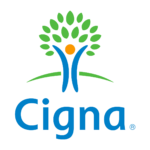 The flexibility to tailor a plan to suit your individual needs
Access to Cigna Global's trusted network of hospitals and doctors
The convenience and confidence of 24/7/365 customer service
Plan Details
|
View Brochure
Maternity Care in New Zealand
New Zealand has a unique primary maternity care model. Since the early 1990s, pregnant women choose just one lead maternity carer. This professional is responsible to provide and coordinate care throughout pregnancy and for 4-6 weeks after birth. They can be a midwife, a family physician, or a specialist. Therefore, unlike other countries, pregnant women in New Zealand don't have to first see a family physician for their first pre-natal check. It's not necessary to bounce around between a prenatal specialist, only to be discharged back to the family physician after delivery. Additionally, there is a strong emphasis on continuous care and building trust between patient and caregiver.
The lead maternity carer will also refer patients to the Well Child Tamariki Ora program as needed. This program provides free healthcare visits and support for children between the age of 6 weeks and five years old. The visits include child growth and development, immunization information, oral health checks, early childhood education, vision and hearing tests, and development checks for learning well at school.
Challenges and Changes
Like many countries, New Zealand has struggled with long waiting times and other systemic inefficiencies. As such, in an effort to get back to the founding principles of their healthcare system, New Zealand is focusing on a new organizational model known as "Alliancing". This model requires all healthcare providers to work collaboratively to ensure that all processes are carried out with the wellbeing of the public as a priority. It's designed to make service planning more efficient and effective. Hospitals, clinic leaders, physicians, management, and other stakeholders must sign a binding agreement that their focus will be on the healthcare system as a whole and not just their own interests in the particular sector they work for.
On the ground, this is translating to having services be redesigned to reflect alliance priorities. Some examples include integrated services for senior citizens with chronic care needs and improving access to physician referred specialist services.
Related: