Understanding the Healthcare System in Finland
Finland is a Northern European country with the capital in Helsinki. It is also one of the most expensive countries to live in the euro area, however, the high costs of living may outweigh the fact that Finland is also named the Happiest Country in the World. Known to have the best education system in the world, the cleanest air, and when it comes to health and safety, Finland is regarded as one of the safest countries to live in Europe. The country also offers free or discounted healthcare services to all its permanent residents.
Public Healthcare System in Finland
In Finland, the public healthcare system offers services to everyone residing in the country, also called universal healthcare. Healthcare in Finland is publicly funded by taxes and social security payments. The Ministry of Social Affairs and Health focuses on policymaking while enforcing the country's direction in healthcare policies with a focus on disease prevention and health promotion.
However, while the government-level initiatives focus on health promotion and social welfare policies, the healthcare system is highly decentralized, and individual municipalities (local governments) organize and deliver the actual healthcare to Finland's residents.
Finnish public healthcare is considered of good quality. While waiting times for secondary medical care can be lengthy (up to 3 months, and then extended by another 3), as is the case with any public health system in the world, all primary health centers offer a telephone consultation. There you can describe your ailments and seek immediate advice before your family doctor appointment.
Access to Finland's Healthcare System
Kela Card: Finnish Social Security & Health Insurance Card
All residents of Finland have their Kela Card issued to prove their eligibility for social security and National Health Insurance in Finland. Kela Card also gives discounts for buying medicines. However, it is only available to persons moving to Finland on permanent status.
EHIC Card in Finland
Finland is in the European Union; therefore, citizens of the EU, Iceland, Liechtenstein, Norway, and Switzerland are entitled to public healthcare upon provision of a European Health Insurance Card (EHIC).
If you are not from the European Union, you should obtain either travel or international health insurance before visiting Finland to use private healthcare services. European Union citizens moving to Finland can also obtain international insurance if they prefer to use private services.
Private Healthcare System in Finland
The private sector in Finland consists of primary care centers, dental offices, and specialist care, however, since the public healthcare system is excellent, the private sector is relatively small. Nevertheless, expats living in Finland still prefer private healthcare facilities as they offer shorter waiting times, especially for secondary or specialist care in Finland, dentistry, and physiotherapy services. Except this, expats often choose international health insurance to use all over Europe or the world when they travel abroad.
Getting Medical Treatment in Finland
The procedure to make a medical treatment in Finland, if you choose to use public healthcare, can be time-consuming. This is because not in all health centers you can make an online or even a phone appointment. Remember, to receive specialized care in Finland, you need to obtain a primary doctor's referral letter first. So how do you make a family doctor appointment in Finland?
You usually have to go to your registered health center in person and take a number to speak to the receptionist.
You will see a nurse, who determines the priority of an appointment with a doctor.
If it is determined you can see a doctor, you will get an appointment. You may wait a few hours before seeing a doctor.
Making a doctor appointment in a private healthcare sector is way more straightforward, as it can be done either by the phone or online, without wasting hours in the public healthcare center. To learn more about private health insurance options for expats living in Finland, please contact us for a free quote and consultation, or learn more about expatriate health plans presented below:
Private International Insurance in Finland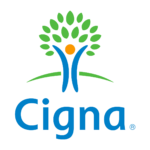 The flexibility to tailor a plan to suit your individual needs
Access to Cigna Global's trusted network of hospitals and doctors
The convenience and confidence of 24/7/365 customer service
Plan Details
|
View Brochure
Best Health Insurance for US Citizens Living in Finland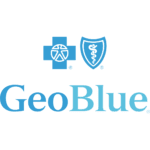 Premium Benefits, Coverage and Service
Define your deductible and prescription benefits
For Foreigners in the US or US citizens abroad
Plan Details
|
View Brochure
Healthcare Costs in Finland
Public healthcare in Finland is not free, and even if it is mainly funded by taxation, some small charges are still in place. However, maternity and child health clinic visits, nurse reception, laboratory and X-ray examinations (except if done privately), and emergency care are the only free of charge services in the public healthcare system.
In the year 2020-2021, the maximum out-of-pocket fee for treatment in primary healthcare are explained as follow:
Family Doctor's Visit
The one-time fee is a maximum of EUR 20,60. The payment can be charged up to three times a calendar year. Alternatively, an annual fee of up to EUR 41,20 per calendar year may be charged. If the patient does not pay the annual fee, he or she may be charged a one-time fee of EUR 20,60 more than three times.
Other Medical Services
Dental, outpatient specialist care, or imaging services such as X-ray, ultrasound, or magnetic resonance imaging fee is a maximum of EUR 50,80 and can be charged to those over 15 years of age.
Maximum Hospital Fees in 2020-2021
Outpatient fees cost up to EUR 41,20 per visit.
Day surgery costs up to EUR 135,10.
Hospital daycare fees cost up to EUR 48,90 per day.
Series of treatments, including continuous dialysis, radiotherapy or cytostatic therapy, and medical rehabilitation, cost EUR 11,40 per treatment.
Series of treatments for persons under 18 years old are always free.
Private Health Care Fees in Finland
To compare, private health care fees in Finland can be approximately 3 x higher than in public healthcare. An example private clinic price list goes as follows:
Primary doctor consultation: EUR 60,00
Midwife appointment: EUR 153,00
MRI scan: EUR 633,90
Specialist appointment: EUR 109,00 – EUR 192,00
Primary Care and Specialized Care in Finland
Health services are divided into primary health care and specialized medical care. Primary health care services are provided at municipal health centers. These municipalities have the right to buy services from other municipalities or from the private sector, or even from abroad.
Finland's Municipality Health Centers
Finnish primary care is based on a family doctor system, and each family doctor is responsible for approximately 2,000 patients. Residents can choose to be registered with a family doctor of their choice that is located within their area. When you move to Finland and register your address, you will automatically be registered as a patient in the health center near your Finnish address. You won't be able to make a doctor's appointment at a different health center than the one at which you are registered.
Besides family doctor services, health center services include medical consultations, dental and preventive care, and access to maternity and child health services. The health centers also arrange school and occupational health services. In Finland, employers must arrange occupational healthcare for employees, which can be obtained through municipal health centers or private practitioners.
Seeing a Specialist in Finland
If you require hospital admission or specialist care in Finland, it is subject to a referral letter from your family doctor. Finland is divided into 21 hospital districts. Each district provides more specialized care for the municipalities within its region. Finland also has a network of five university hospitals that contain the most advanced medical equipment and facilities in the country. These hospitals are located in Helsinki, Turku, Tampere, Kuopio, and Oulu.
Related: