An Overview of the American Health Care System
Healthcare facilities in the United States are largely privately owned. American citizens obtain health insurance through their employers, independently through private purchase, or through government-based programs. Some low-cost and cost-free health care services exist through non-profit organizations, charities, and publicly funded programs. However, international visitors should always carry their insurance when they visit the United States. The cost of treating a serious emergency can be catastrophically high.
The United States is home to some of the best hospitals and research facilities in the world. Their top treatment hospitals include the Mayo Clinic, the Cleveland Clinic, Johns Hopkins Hospital, UCLA Medical Center, and Massachusetts General Hospital. The United States is also considered one of the best destinations in the world for cancer care, cardiac care, and orthopedic medicine.
There's a wide range of public and private hospitals, surgery centers, urgent care clinics, and specialty clinics in major cities. In smaller communities, care options are more limited and may include everything from a county hospital, a community care clinic run by nurse practitioners, to Telehealth services.
Pharmacies, Vaccines, and Medication in America
Half of the pharmacies in the United States are independently owned small businesses. The remaining 50% are located within other facilities, including drug stores (though the terms "drugstore" and "pharmacy" are used interchangeably), clinics, grocery stores, and hospitals. A significant number of these are chain brand stores such as Walgreens and CVS.
Unlike other countries, pharmacies in the United States are often large, "one-stop-shop" centers. The major chain drug stores have their own in-house brand of over the counter medications, so if you're shopping for common pain or allergy medication, ask the pharmacy team if they have a less expensive, generic equivalent. Note that most drugstore staff are not trained in pharmacology. If you have a medical question, you have to ask the pharmacist or their assistant, not just an employee, you see.
Prescriptions in the United States require a "fill" time of several minutes to several hours. This is partially why pharmacies are so large. There's plenty of time to browse, complete routine shopping, and avail yourself of other free services such as a blood pressure check.
Common, over the counter medications are also available in most retail environments, including grocery stores and gas stations.
There are no mandatory vaccinations for travel to the United States. As with all destinations, speak with your doctor before you go to make sure your routine immunizations are up to date. Any medication brought into the United States, be it prescription or over the counter, should be in its original, labeled container.
Related: Costs of Health Care in the USA and Health Insurance Costs in the USA
US Health and Travel Insurance Plans for Internationals
Comprehensive International Medical Insurance in the USA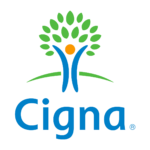 The flexibility to tailor a plan to suit your individual needs
Access to Cigna Global's trusted network of hospitals and doctors
The convenience and confidence of 24/7/365 customer service
Plan Details
|
View Brochure
Short Term (up to one year) Travel Insurance for Visitors to the USA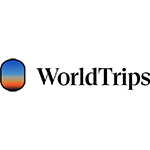 COVID-19 coverage outside your home country
Choose between the basic and more extensive coverage
Meets Schengen visa insurance requirements
24/7 worldwide travel and emergency medical assistance
Plan Details
|
View Brochure
|
Apply Online
Introduction to Healthcare Systems in America
Our friends at Envisage International and InternationalStudentInsurance.com do a great job with education resources, content creation, social, media, and online marketing. One of my favorite pieces of content they have created is a 6-minute video providing an overview of the US healthcare system, specifically the challenges of navigating it and some tips for taking care of yourself.
I have embedded the video here, but you can go to their site for more information by visiting: Overview of US healthcare for students (If you like it, you can add the same video to your website. Instructions are providing in the link provided.)
Although it was designed for students, the reason I am posting it here is that it is relevant to any international visitor to or expatriate living in the US.
Video on the US Health Care for Any International Living in the USA
The video provides advice and tips for preparing to come to the US, examples of costs for specific medical treatment in the US, finding a provider, and an overview of terms. Be sure to share with your students or anyone traveling to the USA.
Also Read: