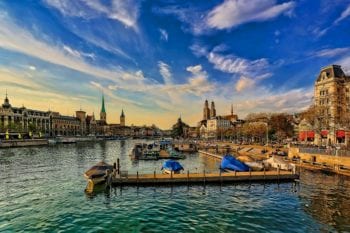 Switzerland's Healthcare System: What Expats Need to Know
Switzerland has an exceptionally high standard of healthcare. In fact, the Swiss healthcare system is considered one of the best in the world. The World Health Organization ranks it as 20th overall in the world. The country is ranked first on the 2018 European Health Consumer Index. Switzerland scores particularly well in terms of accessibility, health outcomes, and staffing. Additionally, Switzerland has the highest density of nurses within the OECD. There are about 17 nurses per thousand people. If you ever need to see a doctor or visit a hospital, Switzerland's healthcare system makes it an easy and comfortable process.
How Healthcare in Switzerland is Organized
Healthcare in Switzerland is universal. While each canton has a lot of administrative responsibilities, the system as a whole is highly regulated through the Swiss Federal Law on Health Insurance. However, there are no free state-provided services. The system is not tax-based and it's not financed by employers. Instead, private health insurance is mandatory for everyone who lives in Switzerland. Additionally, there are some partially subsidized private services. They include postpartum home care services and assistance for those recovering from illnesses and accidents.
While private health insurance is mandatory, there is a lot of flexibility for residents. Patients can select from their choice of insurance providers. The basic packages – which is the minimum that people must hold -are always economical, as the companies cannot profit from selling them. This basic health and accident insurance is known as "soziale krankenversicherung" in Swiss German, "assurance maladie" in French, and "assicurazione-mallatie" in Italian.
Costs and Funding in Switzerland's Healthcare System
As of 2016, Switzerland's healthcare expenditure, as a percentage of GDP, is the highest in Europe. The country spends 12.3% of its GDP on healthcare, up from 11.7% in 2015.
In Switzerland, patients pay up to 8% of their personal income towards the cost of a basic insurance plan. If their premiums work out to more than 8% of their income, the government provides a cash subsidy to cover the difference. As well, residents with low incomes are eligible for reductions on their insurance premiums.
Insurance doesn't pay for all healthcare costs. Patients in Switzerland pay part of the cost of their medical treatment. Each patient has an annual deductible that ranges between 300 and 2500 Swiss Francs. Patients have to pay the set deductible before their insurance coverage kicks in. Additionally, patients are responsible for covering 10% of the costs for most medical appointments. This co-payment is capped to a maximum of 700 Francs a year.
The Differences Between Private and Public Care
Insurance companies in Switzerland are required to offer basic insurance to everyone. They cannot refuse on the basis of age, sex, or medical condition. Additionally, they cannot make a profit on the sale of basic insurance. However, they can sell additional supplemental or complementary insurance plans. As such, Switzerland has one of the largest private healthcare sectors in the world. This benefits patients because all the competition creates a good amount of choice.
These complementary plans offer coverage for things not covered by basic insurance. This includes alternative medicine and dental treatments. They also give patients the opportunity to upgrade the type of room they receive in the event of hospitalization. Unlike the basic insurance program, complementary plans are risk-based. This means they can set their rates based on the applicant's health, age, and other factors.
Even though the basic health insurance coverage is very comprehensive, more than 80% of Swiss residents have complementary coverage. These private plans allow patients to have a single room when staying in a hospital. It also means they have your choice of doctors and wait time and significantly reduced.
Who is Eligible For Coverage
Health insurance in Switzerland isn't a matter of eligibility. Health insurance is mandatory! Anyone who legally resides in Switzerland must have health insurance.
The actual amount you pay for your basic insurance coverage varies depending on the company. Some of the factors that determine the price include the level of coverage you choose, where you live, and if you choose any additional supplemental plans.
With about 60 different insurance companies to choose from, there's no shortage of choice for patients. If you're not happy with your insurance provider, you can change once a year, provided you give adequate notice. However, if you don't make a choice within three months of arrival, the government might choose for you. If this happens you might end up with more expensive premiums than you want or miss out on key services.
Healthcare Options for Expats and Foreigners
Residents of other European Union countries can use the European Health Insurance Card (EHIC) for short term visits to Switzerland. This program allows EU residents to receive basic healthcare for the same price as Swiss residents. The EHIC card is free but you must apply for one before you leave home.
Aside from short term visitors, all residents of Switzerland need to sign up for basic health insurance coverage. You have 90 days after your arrival to join an insurance plan. The first step is to register with your local cantonal authorities once you land in Switzerland. After that, when you select your provider of choice, you must provide extra documents. The insurance company will likely need to see identification, such as your passport, a Swiss residence permit, and proof of address such as a utility bill. Upon completion of registration, you'll receive your health insurance card in the mail.
Best Health Insurance for Expats in Switzerland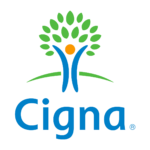 The flexibility to tailor a plan to suit your individual needs
Access to Cigna Global's trusted network of hospitals and doctors
The convenience and confidence of 24/7/365 customer service
Plan Details
|
View Brochure
US Citizens in Switzerland: Best Health Insurance Plan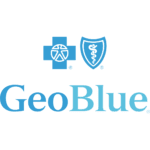 Premium Benefits, Coverage and Service
Define your deductible and prescription benefits
For Foreigners in the US or US citizens abroad
Plan Details
|
View Brochure
Maternity Care in Switzerland
Switzerland's healthcare system includes comprehensive maternity care. Expectant mothers have a number of choices when it comes to prenatal care and delivery in Switzerland. Women can choose from the services of midwives, obstetricians, or general practitioners for their maternal care. Under basic health insurance, pregnant women can choose to deliver at home, in a hospital, or at a designated birthing center.
All associated costs of prenatal care are covered by the state from the 12th week of pregnancy onwards. This includes tests, checkups, ante-natal classes, the delivery itself, lactation consultations, and a post-natal checkup.
Babies are not automatically registered for health insurance and parents will have to take care of this administrative task after they are born. Additionally, before giving birth, expectant mothers will need to visit their local civil register along with the father-to-be to complete preparatory paperwork.
Related: