Overview of the Thai Healthcare System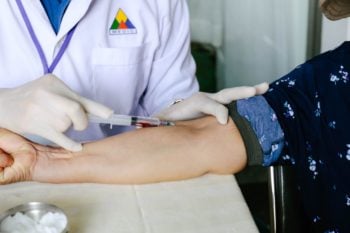 Thailand is gaining global recognition for its public healthcare program. The country is one just a few lower-to-middle income countries to have a comprehensive public healthcare system. Since introducing the universal healthcare system in Thailand in 2001, the quality of public health has soared. Today, 99.5% of Thai residents are insured, compared to around 75% prior to 2001.
The universal system is provided through three programs, overseen by the Ministry of Public Health with support from other government agencies. There is a civil service welfare system for civil servants and their families. There is also a social security program for private-sector employees. And finally, there is the universal coverage scheme that is available to all other Thai nationals. Additionally, private health facilities complement the public system. These facilities also boost the economy as medical tourism to Thailand is very popular.
Is Healthcare in Thailand Free?
According to the World Health Organization, about 65% of Thailand's healthcare budget comes from the government, with the remaining 35% coming from private sources. Over the years, the overall amount of government spending has increased steadily, averaging $217 per person in 2015 versus $62 back in 2000.
Originally, Thailand's universal program made allowances for a small copayment to be charged at each appointment. Known as the "30 baht project", it was abolished in 2006, when the public health minister declared all visits to be free of charge. As such, Thailand's health system is well regarded by Thai nationals, especially by poorer people for whom medical services had previously been a luxury.
Private Care Versus Public Medical Care in Thailand
In general, Thailand's private and public healthcare systems function well together. Most doctors in Thailand do not have one specific place of work. They might be employed at multiple hospitals or work in a public hospital but also maintain hours at a private clinic. However, there is a major drawback to this system. It makes follow up care more difficult. Therefore, you will see multiple physicians during one visit.
Another factor influencing the quality of care, especially in public facilities, is that most doctors in Thailand are specialists. That is great news when you need specialized care, but challenging when you coordinated care. Finding a General Practitioner (GP), which is easier said than done, should be a priority for all global citizens.
There are English speaking practitioners in most Thai hospitals and large clinics. However, there is no guarantee you will have an English speaking doctor or even the same doctor during the course of a visit to a public facility. But in private facilities many of the staff are multilingual and there is a smoother level of continuous care. They are also more comfortable, private, and have shorter waiting times. And there is one more important perk of private care that may come as a surprise. Many foreign patients may be responsible for arranging their own meals and personal care such as bathing in public facilities. These are usually included services in private hospitals.
While there are multiple private hospitals in Thailand, they are all regulated by the Medical Registration Division. There are also semi-private facilities that often serve both a public and private role, including military, university and charitable facilities.
Who is Eligible for Coverage
International citizens working legally in Thailand are required by law to have health insurance. Thankfully, most qualify for Thailand's social security program, which is arranged by their employer. This works out to a monthly salary deduction of about 5%. As a member of the Thai social security program, an expat will be issued a social insurance card that assigns a local hospital as their primary healthcare location.
Healthcare Options for Expats and Foreigners
Thailand's social security program is the only public healthcare option for expats. They are not eligible for coverage under the universal health program. Expats not covered by social security should obtain private medical insurance to cover their medical needs. For short term visitors like tourists to Thailand, private travel medical insurance will keep you from being out of pocket for medical expenses and ensures that you will be treated in private facilities.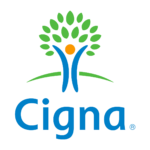 The flexibility to tailor a plan to suit your individual needs
Access to Cigna Global's network of trusted hospitals, clinics, and doctors
The convenience and confidence of 24/7/365 customer service
Plan Details
|
View Brochure
The Rural-Urban Divide in Thailand's Healthcare
Like many countries, there is a significant gap in services between urban and rural areas. Thailand's cities, especially Bangkok, are home to world-class hospitals, research facilities, and specialty care clinics. This is not necessarily the case in rural areas.
The government has been working hard to improve healthcare in Thailand, especially in rural areas. For instance, a policy was developed to require all Thai-trained doctors to start their careers by working in rural hospitals. Later on, they stopped training medical personnel in English as a measure to combat "brain drain". The government also focused on creating good working conditions in rural areas as a way to entice doctors to stay there. Unfortunately, these measures have not been a resounding success. There is still a much better ratio of physicians-per-patients in urban areas than in rural ones.
Understanding First Responder Care in Thailand
One thing that visitors find rather peculiar about healthcare in Thailand is the unconventional approach to managing first responders. The majority of Thailand's first responders are volunteers! In Bangkok alone, 65% of emergency cases handled by first responders are led by volunteers.
There are three levels of first responder medical assistance in Thailand. Most volunteers are categorized under the first level, known as FR or first responder. The second is BLS or basic life support and the third is ALS or advanced life support. In general, professional ambulance workers are only called for the most severe circumstances.
Every year, Thailand's medical emergency hotline center responds to about 1.5 million emergency calls. One million of these calls were resolved by the FR volunteers, with a further 200,000 cases each handled by the BLS and ALS teams. While the volunteers are unquestionably dedicated – many are motivated in part by a strong sense of community or a way to earn karma for their next life – the FR volunteers do not have much training. In general, they have to have 24 training hours. The National Institute of Emergency Medicine is seeking to increase this to a minimum of 40 hours. However, many oppose this change, arguing that it will deter more people from becoming volunteers in the first place and that continuous learning happens on the job.
Related: