An Overview of Healthcare in Thailand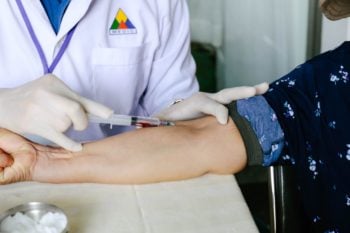 Thailand has a healthcare system that is one of the world's best. The country started its universal coverage program in 2002, which opened up universal health coverage to all citizens. Most Thais receive health coverage through that universal coverage scheme. However, civil servants and their family members receive healthcare coverage via the civil service welfare system. And private employees are often covered by a social security system that is supported by payroll contributions. Foreigners and expatriates who hold private sector jobs in Thailand may be eligible for this coverage.
For visitors and residents of Thailand who don't qualify for any of the above systems, you'll need private health insurance. Fortunately, there are many affordable plans available. Plus private insurance coverage is often accepted by Thailand's top-tier private hospitals. These facilities provide such excellent care that medical tourists from all over the world visit for treatments.
Mandated Insurance for Thai Visitors
To get a long-stay non-immigrant O-A visa for Thailand, the country requires you purchase an insurance policy with coverage of at least 40,000 Baht ($1340) outpatient and 400,000 Baht ($13,400) inpatient costs. Following the COVID-19 pandemic, visitors to Thailand also must have a health insurance policy that will cover at least $100,000 in COVID-related medical treatment. This applies to tourists and other short-term visitors, as well as those making longer stays. Some policies will meet this requirement while also offering you insurance for other medical situations.
How Good Is Healthcare in Thailand?
Thai healthcare is so good that numerous non-Thai citizens come from Europe, America, and other parts of Asia to receive medical treatment in Thailand. Thailand's medical tourism industry is known for serving patients in areas that include cancer treatment, fertility assistance, orthopedics, cardiovascular medicine, and dentistry. These treatments cost, on average, about 20% of what their prices would be in the United States or Europe. Here are some approximate costs for care in Thailand (prices noted in $USD):
MRI scan: $190
Hip replacement: $13,000
Knee replacement: $11,500
Doctors in Thailand are trained in the latest medical procedures. They also have access to quality equipment, particularly in private hospitals. There are more than 60 Thai hospitals and healthcare institutions that have received certification from the respected Joint Commission International (JCI).
After implementing universal coverage, Thailand can boast that 99.5% of its residents are insured (only 75% were insured in 2000). There is even a system to provide low-cost health coverage to non-Thai migrants in low-skill jobs. 
Thailand's actions to expand healthcare have resulted in increased life expectancy, decreased infant mortality, and improved medical care in rural settings. Today Thailand has a strong public health system. There are around 1 million community health workers to support the population.
Is Healthcare in Thailand Free?
Initially, the healthcare program that took Thailand to universal coverage required a small copayment of 30 baht to receive care. For this reason, the universal coverage scheme was sometimes called the 30-baht scheme, or the 30-baht project.
This minimal copayment for treatment was removed in 2006. Therefore, Thai citizens can now access many healthcare services with no out-of-pocket costs. Healthcare is primarily funded by tax revenues. The government provides hospital funding and pays the salaries of many staff members. A range of pharmaceutical drugs are produced inside Thailand and are therefore available at relatively low costs.
However, unless a foreigner or expat is eligible for coverage through their Thai employer, they should expect to pay for a private insurance plan and related costs while in Thailand. These insurance policies should not be unreasonably expensive — there are multiple plans offering a range of coverage options for you to choose from — but they will not be free.
Private Care Vs. Public Care in Thailand
Thailand's healthcare system includes both private and public healthcare settings. Whether you go to a private hospital or a public one, you'll have to show your passport to receive medical care. 
There are many private hospitals in Thailand, particularly in urban parts of the country. Private hospitals in Bangkok maintain around 60% of all available hospital beds. These private institutions offer shorter waiting times and newer medical equipment to patients. Though there is no guarantee you will have a doctor who speaks English or another foreign language during the course of a visit to a public facility, in private settings many staff members are multilingual and interpreter services can be provided.
Most doctors in Thailand do not work in just one location. They might be employed at multiple hospitals, or work in a public hospital while also reporting for hours at a private clinic. This system means you could see multiple physicians over the course of your treatment.
In almost every situation, going to a private hospital is going to be more expensive than seeking care at a public location. This includes mental health treatment. Checking into a private psychiatric hospital can be very expensive. Public mental health institutions are often overcrowded.
How to Access and Receive Healthcare in Thailand
How does the Thai healthcare system work if you need medical treatment? You first need to decide whether to seek care at a public or private hospital.
Private vs. Public Hospitals in Thailand
Before leaving your home, check on a private hospital's website to see if that facility accepts your insurance plan. If your medical situation isn't pressing, it can pay to check the websites of different hospitals to compare prices beforehand. Going to a website may also give you the chance to schedule an appointment. You can even purchase treatment packages ahead of time, such as these coronary health options at Bumrungrad International Hospital.
Visiting a public hospital or clinic can save you money, though expats may owe slightly higher fees than Thai nationals. When going to a public facility, you need to be prepared for long wait times and crowded waiting areas. In contrast, you can often walk into private settings and receive care quickly, even without an appointment. In addition, while private facilities will often have staff who speak English and other foreign languages, you will most likely have to communicate in Thai at a public hospital. If your Thai isn't good, you might want to bring a Thai-speaking friend or family member who can translate for you. They can also keep you company while you wait!
Physicians in Thailand are well-trained and should be familiar with the latest developments and treatments in medicine. Whether you visit a public or private hospital, you will be taken care of. However, public hospitals may not have the same kind of technology available as private ones. You may also find challenges in receiving certain procedures. For example, abortion in the first 12 weeks of pregnancy has been legalized in Thailand, though some doctors are still reluctant to perform abortions.
Pharmaceuticals in Thailand
As overseen by the Government Pharmaceutical Organization, Thailand manufactures many pharmaceutical drugs. These are available at a much lower cost than in many other countries. For example, in 2019 Lipitor (Atorvastatin) was sold for 41 cents (the generic version cost 29 cents). Xanax (Alprazolam) costs 5 cents per 1mg dose (2 cents for the generic). To get prescription medication, you will first need to visit a physician. Once your medicine has been prescribed, you can go to a pharmacy. Prices at non-hospital pharmacies may be more affordable.
Thailand legalized the use of medical marijuana in 2018, though recreational use is still prohibited.
Carry Your Passport – And Money
Wherever you receive care, you will need to show your passport. If you don't have insurance, you may also be asked to pay for all of your medical treatment before leaving a hospital. Costs for healthcare in Thailand will vary. Some factors that affect prices are if you're visiting a public or private facility and if you're in a rural or urban location.
What If You Need Emergency Care in Thailand?
If you or someone in your vicinity experiences a medical emergency, you can telephone 1669, the emergency number in Thailand, at no cost. Operators who respond have the ability to connect with Tourist Police if they can't understand your language.
The emergency responders who arrive to assist you may be volunteers. Thailand also has professional responders who travel to scenes as needed. You can be charged if a private hospital dispatches an ambulance.
There are three levels of first responder medical assistance in Thailand. Most volunteers are categorized under the level of FR, or first responder. The second is BLS, or basic life support. The third is ALS, or advanced life support. In general, FR volunteers only receive 24 hours of training.
Healthcare Options for Expats and Foreigners
How does the Thai healthcare system work for expats and foreigners? If you have a job with a private company in Thailand, you may be eligible for health insurance via the country's social security program. This coverage is paid for via payroll contributions. Please note, it does not cover dependents, so your loved ones would need private insurance.
Expats and foreigners are not able to access healthcare in Thailand via the country's universal health program. Therefore, if you don't have a job that offers health coverage you will need private insurance. While Thailand delivers excellent healthcare for prices that are much lower in comparison to other countries, private insurance will provide an important layer of protection. You don't know when you could fall down a flight of stairs, or when illness might strike. Getting medical treatment in Thailand for an extended period can result in large bills, particularly if you seek care at a private hospital.
Thai Insurance Requirements for Visitors
For short-term visitors like tourists to Thailand, travel medical insurance will keep you from being overwhelmed by medical expenses. The COVID-19 pandemic also prompted a change in visitor insurance requirements. To enter Thailand you must now have a policy that will cover at least $100,000 in COVID-related medical treatment. The right policy can also ensure that you will be treated in private facilities where you will have access to cutting-edge equipment. Your care providers at private hospitals will likely speak English and other foreign languages.
Best Travel Insurance With COVID-19 Coverage for Visitors to Thailand
If you want to get a long-stay non-immigrant O-A visa for Thailand, the country requires you to have an insurance policy with coverage of at least 40,000 Baht ($1340) outpatient and 400,000 Baht ($13,400) inpatient costs.
To have your non-immigrant O-A visa extended each year, your health policy must come from a Thai insurance company that's been approved to provide coverage. These policies are generally written in Thai and don't offer coverage for motorcycle accidents and a number of other issues. In order to be fully covered, many expats also purchase a global health plan which will cover them in Thailand as well as any country they travel to.
Global Health Insurance for Expats in Thailand
Global Health Insurance for US Citizens in Thailand
The Future of Healthcare in Thailand
No matter how good healthcare is in Thailand right now, the country will have to prepare for the future. Like many countries, increasing costs in the healthcare sector are an issue in Thailand, particularly as the population ages.
Thailand's cities, especially Bangkok, are home to world-class hospitals, research facilities, and specialty care clinics. This is not necessarily the case in rural areas. The government has worked to improve healthcare in Thailand's rural areas, with initiatives such as recruiting medical students from rural locations, instituting mandatory rural service periods, and offering financial incentives. Additional focus on this issue will further promote parity in health services in rural areas.
Related: