An Overview of Healthcare in South Korea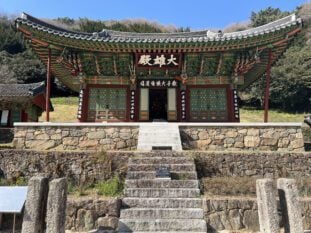 There are 1.6 million expats living in South Korea, with that number expected to grow to 2.16 million by 2040. Foreigners moving there will find that one of the benefits of living in the country is South Korea's healthcare system. Satisfaction with both access to and the quality of healthcare is consistently among the highest in the world.
Healthcare in South Korea is a single-payer system organized through the National Health Insurance Service (NHIS). Nearly all citizens receive universal medical care through this system. It's mandatory for foreigners who plan to live in the country for over six months to participate in the system. However, given wait times and paperwork, we recommend that expats moving to South Korea get international health insurance to make sure they don't have a gap in coverage.
Pros of the South Korean Health Care System
The 38 countries of the Organisation for Economic Co-operation and Development (OECD) work together to make their economies and societies better. With one of the lowest health expenditures among OECD countries, South Korea still provides some of the best healthcare in the world.
Where Does South Korea Rank in Healthcare?
South Korea offers excellent medical services alongside low insurance premiums. This year, The Legatum Institute, a London-based think tank, ranked the health care in South Korea as the third best in the world. In fact, the country's response to the COVID-19 pandemic positioned them as a model for the rest of the world.
Is South Korea Medically Advanced?
The hospitals are well-equipped with advanced technology — the country is 4th for MRI machines per capita and 7th for the number of CT scanners. The country is particularly well-known for the treatment of skin diseases and its high survival rates of both colorectal and cervical cancer.
Are Alternative Treatments Covered in South Korea?
The healthcare system incorporates both Western and Eastern medical practices. This means that popular alternative treatments like acupuncture and cupping are available and covered by the NHIS.
What Are the Cons of the South Korean Health Care System?
The National Health Insurance Service in South Korea keeps medical expenses low. Medical workers are often overworked and underpaid as a result of this. The low reimbursement rate for medical providers has caused shortages in some fields such as pediatrics and nursing.
Another downside is that the country's healthcare system pays more attention to treating illnesses rather than stopping them before they start. While the doctors are great at this, it doesn't stop long-term health effects from popping up or help people to reduce their overall medical spending.
Do South Koreans Pay More for Health Insurance?
While the average healthcare spending for citizens in OECD countries is 20%, South Koreans are paying 30.25%. South Korea's NHIS subsidizes medical services but patients are still expected to pay for a portion of the bill. Due to this, many people choose to purchase additional private medical insurance. Overall, this makes people's healthcare spending higher than OECD averages.
Also Read: Health Insurance in South Korea
Challenges of South Korea's Healthcare System
South Korea faces big differences in the type of medical services available in rural versus urban areas — 90% of physicians live and work in urban areas. You may face a wait time searching for a specialty doctor in the cities, but you'll have an even harder time in rural areas. Rural clinics tend to be overcrowded and offer limited services. Expats living outside of cities may be hard-pressed to find an English-speaking doctor.
Additionally, South Korea has the highest suicide rate in the OECD. Unlike in other countries, these rates are rising. Although there is a lot of mental illness in the country, there is a strong social stigma against it. So even though there are many well-trained mental health professionals available, most people do not seek treatment.
Lastly, South Korean society is getting older while experiencing lower birth rates at the same time. This may place a financial burden on the government as there will be fewer workers paying into the national insurance scheme right when more of the population needs to use it.
Does South Korea Have Universal Healthcare?
Yes, South Korea has universal healthcare — but it isn't free. The South Korean healthcare system is administered through the National Health Insurance Service. A combination of employee taxes, government subsidies, tobacco surcharges and outside contributions fund the system.
On average, workers see 5% of their pay deducted from their monthly salaries to support the healthcare system. Employees and employers share this tax burden. For self-employed people, their contribution rate considers both income and family size. This is true for citizens and foreign residents alike.
Low-income people are exempt from the NHIS taxes. Those who are not able to pay into the NHIS are still offered medical insurance through the Medical Aid Program. This social welfare program is jointly run by the central and local governments.
What's Covered Under South Korea's Universal Healthcare
General health check-ups
Dental check-ups, cleaning, and wisdom teeth extractions
Optical checkups and prescriptions
Acupuncture and cupping treatment
Appliances for the disabled (90% covered)
Cancer checkups (90% covered)
Pregnancy and childbirth are subsidized with $680 to $830 USD (1 million KRW) per pregnancy
Other medical needs such as tests, surgeries, rehabilitation, etc. (50-80% covered)
Co-Payments Under South Korea's Universal Healthcare
If you're covered by the NHIS, you'll have copays for medical care. Co-payments have an annual limit based on your income. If you pay any co-payments above that limit, the NHIS will reimburse you.
Here are the average copays you can expect to see:
20% of the total inpatient treatment cost

Registered cancer patients pay 5%
Registered rare disease patients pay 10%

30-50% of outpatient total care benefit expenses at a general hospital
30% of total care benefit expenses at a pharmacy
30% of total care benefit expenses at a clinic
How to Access & Receive Healthcare in South Korea
Participation in the National Health Insurance Service is mandatory and covers nearly all citizens of the country. Hospitals, clinics and pharmacies are available throughout the country.
When seeking medical care in South Korea, you'll find most people go to the hospital no matter the severity of their illness. Yes, people go to hospitals for something as simple as the common cold. In Seoul and Busan, many hospitals have translation services available in both English and Russian to help foreigners navigate the healthcare system.
Due to the long wait times in the South Korean healthcare system, it's a good idea to book your appointments in advance. Nearly every hospital in the country has a website that allows you to search for appointments and doctors by specialty. Some doctors even have the languages they speak listed on their profiles. You can then book an appointment directly through the hospital websites.
Eligibility and Cost Of Healthcare In South Korea For Foreigners
Since 2019, all foreigners who plan to be in the country for more than six months must register with the NHIS. To do this, you must first get your Alien Residency Card. It can take up to a month to receive your ARC, so plan accordingly. In the meantime, many people buy international health insurance plans to make sure they have coverage from the moment they arrive.
If your work is sponsoring you, any business that employs more than five foreigners must enroll their workers in the NHIS. Your contributions will be automatically deducted from your paycheck.
If you are a freelancer or work for a small company, it is easy to sign yourself up. You will need to take your passport, ARC, application form and certificate of enrollment to your nearest Immigration office.
If you are only visiting the country for a short period, you should consider travel insurance to cover any unexpected medical costs.
Also Read: Safety Advice and Travel Insurance for South Korea
Healthcare for Expats in South Korea
To learn about the best insurance options in South Korea for your particular needs, check out our Health Insurance in South Korea page or select from one of the options below.
The Best Health Insurance in South Korea for US Citizens
The Best Health Insurance in South Korea for Non-US Expats
Related Articles: