Health Insurance Options for Expats in South Korea
South Korea enjoys excellent public healthcare. In fact, by some metrics, the South Korean healthcare system is among the best in the world—and its patients are outstandingly healthy. The OECD ranks South Korea first in the world for healthcare access. As well, Bloomberg rated it as having the second most effective healthcare system in the world. Some of South Korea's success stories are outright astonishing. For instance, it has the OECD's highest survival rate for colorectal cancer at nearly 73%. South Korea also boasts the second-highest survival rate among cervical cancer patients at nearly 77%. South Korea's mortality rate among hemorrhagic stroke survivors was the third-lowest in the OECD. For would-be expats planning a move, health insurance in Korea has a lot to offer.
Overview of South Korea's National Health Insurance System
South Korea owes much of its current healthcare success to a pioneering project that dates to the end of the Korean War in 1953. Together, the University of Minnesota and the Seoul National University launched the Minnesota Project. This initiative familiarized local health professionals with the latest medical methodology, reorganized public hospitals, and increased public health campaigns about sanitation.
In the decades that followed, South Korea began rolling out health insurance legislation to ensure that large companies provided coverage for their employees. It also addressed the needs of low-income residents and those that were self-employed. By 2000, the National Health Insurance Service or NHIS was founded to combine numerous different insurance programs into one national health insurance provider. By 2004, the new system was largely in place and functioning. Today, just over 96% of South Korea's population is covered by the NHIS. The rest of the population receives coverage through the Medical Aid Program for low-income citizens.
Best Comprehensive Health Coverage in South Korea for Foreigners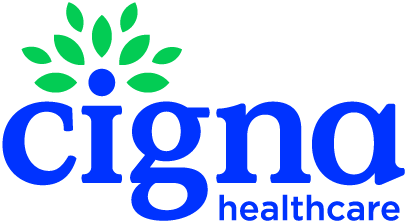 The flexibility to tailor a plan to suit your individual needs
Access to Cigna Global's trusted network of hospitals and doctors
The convenience and confidence of 24/7/365 customer service
Plan Details
|
View Brochure
Best Health Insurance for US Citizens Living in South Korea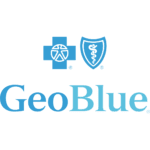 Premium Benefits, Coverage and Service
Define your deductible and prescription benefits
For Foreigners in the US or US citizens abroad
Plan Details
|
View Brochure
Pros and Cons of Using the Local Health Insurance System
On the plus side, South Korea's public healthcare system has excellent resources available for its patients. South Korea's healthcare system ranks 4th for the number of MRI machines per capita and 6th per capita for CT scanners. It also has about 9.5 beds per 1,000 patients, which is about triple that of Sweden, Canada, the United Kingdom, and the United States.
Additionally, the NHIS covers most routine healthcare checkups, as well as medical emergencies. It also heavily subsidizes the cost of alternative medical care and prescription drugs. However, it does not cover chronic illnesses, including cancer. It doesn't take much effort to imagine just how expensive cancer care can be. As such, many Koreans and most expats hold private medical insurance to supplement their public coverage.
While the overall standard of care in public hospitals is very good, some expats prefer private facilities because they offer a greater level of comfort and even luxury. Rooms are private, modern, and spacious. Nearly all staff speak English. There's also a greater array of specialists and a shorter waiting list experience.
How Expats Can Qualify for Health Insurance in South Korea
Thanks to a recent change in regulations, foreigners living in South Korea for six months or longer are required to enroll in the NHIS. Those who don't enroll may face consequences, including problems when applying for visa extensions. If you are only visiting for a short period of time you should consider Travel Insurance in South Korea.
In the past, eligibility for NHIS coverage kicked in much earlier than the six-month mark. However, the government was concerned about people coming to South Korea specifically with the intent to work for a short amount of time and then take advantage of costly medical programs. As such, the eligibility waiting period was extended.
What You Need to Know About Applying for Coverage
Before expats are eligible for NHIS coverage, they must first receive their Alien Registration Card from the Korean Immigration Service office. With it in hand, they're able to begin the enrollment process. Those who are self-employed or who work for a very small company can simply visit their local hospital with their passport and Alien Registration Card in hand to complete the process. While many hospitals employ English-speaking staff, there's no guarantee that the administrators will speak English. For this reason, it's a smart idea to bring along a bilingual friend to help you with the process.
Businesses with a minimum of five foreign employees on staff are responsible for enrolling their employees in the NHIS. That includes expats. Employers take care of all the enrollment paperwork and arrange for public health insurance premiums to be automatically deducted via payroll. In general, this works out to be about 5% of your monthly salary. The employer pays half and the employee pays half. Those who are self-employed have premiums set on a sliding scale based on income.
What to Expect When You See the Doctor
Expat forums are filled with amusing stories about how a local friend told them they needed to go to the hospital for seemingly minor maladies. At first, they worried that maybe their injury (or their appearance!) was worse than they realized. Soon, they caught on that "going to the hospital" really does mean "see a doctor" in South Korea. The hospital is where you go for problems big and small and you're triaged accordingly. If you really do want to visit a doctor's office, online services help you find a nearby practitioner.
Equally funny are the stories of expats getting a shot in Korea. When medications like an injection of antibiotics are prescribed, many expats are surprised to learn that the doctor or nurse isn't going to administer it in their arm but rather in their hip. Some expats misinterpret this and end up revealing much more of their backside than is necessary! Modest patients will be reassured to learn that they don't need to remove that much clothing. Alternatively, they can simply ask to have a shot in the arm.
These comedic tales of miscommunication aside, doctors in Korea are highly respected members of society. In fact, in their elevated position, they rarely hear patients ask multiple questions. Patients pushing for more of an explanation or asking for a second opinion is rare. As such, expats sometimes feel ignored or dismissed. As well, doctors in South Korea tend to give patients the worst-case scenario when explaining a diagnosis. Some patients appreciate this approach of being forewarned. However, for others, it can be a distressing way to discuss their health. If you prefer a more communicative approach overall, medical clinics that specialize in serving the expat community are familiar with different styles and attitudes about practicing medicine.
Related: