Understanding the Healthcare System in the UK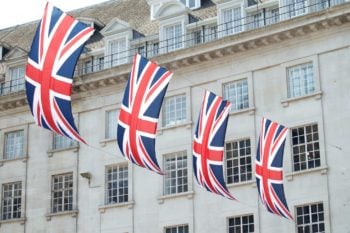 The United Kingdom (the U.K.) is an independent country, an island nation separated from Europe by the English Channel. It shares extensive history with the 56 countries of the Commonwealth. And it is one of the world's top destinations for visitors and expats.
The U.K. is also famous for its national health system. It's different from the system in many countries and a role model for many more. And its services vary for its citizens and for visitors and citizens of other countries living in the United Kingdom. But due to long wait times, more and more U.K. citizens are going private – and you may want to as well. Here's what expats and digital nomads need to know about healthcare in the United Kingdom.
An Overview of the United Kingdom Healthcare System
The United Kingdom has a universal healthcare system called the National Health Service or NHS. The NHS is responsible for all aspects of the U.K. healthcare system. Today, the NHS is also one of the largest public health systems in the world. It serves an average of 1 million people every 36 hours. Its guiding goals include universality, free delivery, equity, and central funding.
UK Healthcare System Pros & Cons
Even the famous NHS has its positives and negatives. Learn about what makes the United Kingdom's healthcare system a global leader and the challenges it faces today.
Pros of the UK Healthcare System
By global standards, the NHS provides an excellent standard of care – the healthcare system in the U.K. ranked 10th overall in the 2021 World Index of Health Innovation. Visitors and new residents in the UK will note that the NHS is a respected public institution. In a 2013 survey, it was ranked number one on a list of things that make people proud to be British. The NHS is always seeking to improve its services, with a focus on community health and online care options.
The NHS standardizes health care costs in each region of the United Kingdom. Many items are free, including medicines prescribed for hospital patients. The NHS substantially subsidizes other healthcare items, such as leg braces or wigs for cancer patients.
Many private healthcare services in the U.K. seem affordable to North Americans. For instance, IVF (in vitro fertilization) treatment is approximately 35% cheaper in the United Kingdom than it is in the United States.
Cons of the UK Healthcare System
The main criticism of the U.K. healthcare system in the 21st century is that the NHS is under pressure and not performing as well as in the past. The NHS is known for long waiting times in both emergency rooms and offices with scheduled appointments. With recent stresses on the NHS – including reduced funding and too few staff – these waits are longer than ever. There are further waits to get referrals to specialists.
These wait times are long enough to impact patients' health. 26% of patients wait more than 6 weeks for a diagnostic test (a problem with suspected cancer) and many wait over 13 weeks. 39% of patients with cancer do not get their first treatment within two months. The NHS is working to reduce wait and overall visit times for emergency care. However, the COVID pandemic has made this goal harder to achieve.
Lately, there are also criticisms that the public NHS is relying on outdated equipment and technology, and that this contributes to slow care delivery. This may not affect the care that you receive as a general patient. It may be important if you anticipate surgery or have specialized needs.
Note that while Britons may grumble about wait times or old equipment, they still value the NHS. Visitors should think twice before offering criticism!
Challenges of Healthcare in the United Kingdom
One challenge about the healthcare system in the U.K. is that healthcare differs in different regions of the country. England, Northern Ireland, Scotland and Wales each have their own NHS healthcare system. For example, if you live in London, England for six months and you are on the NHS, you will pay £9.35 per prescription item. If you relocate to Edinburgh, Scotland, you will now be in a different UK health care system. Your prescription items will be free. If you are moving around within the country and need regular health care, keep track of these differences. Your general practitioner (GP – similar to a primary care provider or family doctor) will be able to help you.
Many expats love the idea of the British countryside. However, if you are in a rural area, you will have limited access to GPs and specialists. This can include maternity care, dentists and opticians.
With the long NHS wait times, many adults have had to seek private care to get the care they need in time. This comes with a cost. Many expats living in the U.K. also must rely on private healthcare. As a result of this, many more people are getting U.K. private health insurance, so they know they can get the care they need when they need it.
Does the United Kingdom Have Universal Healthcare?
For U.K. citizens and residents who qualify for an NHS number, the United Kingdom provides universal healthcare. For these people, the NHS covers all aspects of medical services free of charge. That includes ambulance rides, emergency room visits, preventative measures, surgical procedures, and ongoing treatment programs like chemotherapy. There are no copays, deductibles or excess. All medications associated with hospital visits are free of charge. Prescription medication at pharmacies is either subsidized or free in the U.K. healthcare system.
Dental, Optical, Mental Health, and More are Covered by the NHS
In the United Kingdom's public health system, the NHS covers or subsidizes many areas of care. Check this list and its links to NHS pages to learn more.
While these areas of care are covered, it's important to note that there are very long waits to get them through the NHS. Up to 25% of people seeking NHS mental health care wait more than 12 weeks. In some areas of England, people face a three-year wait for dentist appointments. Many people in the U.K. turn to the private health system for prompt or emergency care.
How to Access & Receive Healthcare in the UK
Many expats will qualify for NHS healthcare in the United Kingdom. The sign-up process takes patience and preparation.
For UK Healthcare, Get an NHS Number and a General Practitioner
Foreign residents in the U.K. must have an NHS number to make routine appointments with a General Practitioner (GP). To get an NHS number, international residents must register with a GP or make an appointment with their local health authority. Getting the NHS number involves an interview and completing forms, including demonstrating your residency. You will have to prove where you live in the United Kingdom. Once you complete this successfully, you will receive your NHS number via mail.
One of the supporting documents expats need for an NHS application is a National Insurance (NI) number. Everyone who already has a biometric residence permit already has an NI number – it's printed on the back.
After you have an NHS number, your next step is to sign up with a general practitioner. You must be connected to the practice of a general practitioner (GP) to access care. Your GP is your primary care provider and your gateway to specialist health care. You need a GP even if you are paying for your care privately. In rural areas, it may be difficult to find a GP who is accepting new patients to their practice. And if you move to a different region of the United Kingdom, you may need to find a new GP.
Getting Different Types of Medical Care in the UK
Here is how to get different types of medical care in the U.K., from emergency care to private specialist care.
Do you have an NHS number, or are you outside the NHS system?
Your answer determines your first step in getting U.K. healthcare. If you have an NHS number and GP, you can look to NHS care, from the emergency room to your NHS GP. If you are outside the NHS system, you need to go to private practices and clinics. Or you need to be prepared to pay for care from NHS providers, such as an emergency room.
 Do you need a check-up or a family appointment?
Call or visit your GP, your primary care provider. They can provide you with the routine health care you need, including vaccinations and medical exams for travel.
Do you need urgent medical care?
Urgent treatment centers are open at least 12 hours a day. They are a way to get fast care instead of going to the emergency room. They are meant to ease the pressure on hospitals. Learn about your local urgent treatment center. You can book appointments through your GP or by dialing 111.
Are you having a serious or life-threatening emergency?
Go to your nearest hospital's emergency room, also called the A&E. Though this is an experience Britons try to avoid because of long wait times, you will receive excellent care.
Do you need to see a specialist?
You may ask your GP to refer you to a specialist. In the U.K., if your GP refers you, you have the right to start treatment with a specialist within 18 weeks. You can also make an appointment with a specialist in private practice. Most specialists cost £80 to £250 per appointment.
Do you want faster treatment or a private hospital?
Seek out the United Kingdom's private health system, where you pay for health care. Private hospitals and clinics in the U.K. are different from NHS hospitals. Private hospitals tend to focus on specialized care. For instance, if you had a heart attack, you would not go to a private hospital to access emergency services. However, you might follow up with a private visit to a cardiology clinic.
Who is Eligible for UK Healthcare?
Anyone legally residing in the United Kingdom is entitled to free NHS healthcare. You do not have to be a British citizen or employed to be part of the system – though you may pay an immigration health surcharge. Some foreigners and visitors in the U.K. can receive some treatment. Citizens of some Commonwealth countries and of the EU (with a European Health Insurance Card) have limited emergency coverage in the United Kingdom.
If you are a visitor to the United Kingdom, you can be treated in a U.K. hospital with an emergency room, whether you have an NHS number or not. However, you must pay for the cost of your treatment at a rate of 150% of the NHS rate. As a result, most visitors and short-term residents in the U.K. carry travel medical insurance to cover the cost of medical emergencies.
Healthcare for Expats in the UK
Some expats choose to simply pay out of pocket for the healthcare they need – but the costs can add up fast in an emergency. If you plan to live in the United Kingdom for six months or more and you are not entitled to NHS health care, consider international health insurance.
Expat Insurance for the United Kingdom
Expats living in the United Kingdom who are not part of the NHS can also have private health insurance.
Approximately 13% of U.K. residents hold private healthcare coverage. The main benefits of private insurance include reduced waiting times and more comfortable and private facilities, including private hospitals. Foreigners with private health insurance get these advantages, too.
The Best Health Insurance in the UK for US Citizens
Many US citizens living in the U.K. choose the GeoBlue Xplorer plan. It has an excellent global network of hospitals and offers up to 9 months of coverage in the USA if you need to return home for a long stay. It also offers excellent customer service.
The Best Health Insurance Options in the UK for Non-US Citizens
One of the top choices for expats in the U.K. is Cigna Global. It has an enormous network of healthcare providers around the world, including in the United Kingsom. With offices in London and Glasgow, there is always help available in your time zone. Its modular system offers you the flexibility to tailor the plan to your needs.
Another option for foreigners in the U.K. is William Russell. They offer a flexible plan design, affordable plan options, and top-notch customer service.
The Best Health Insurance for UK Expats Globally
U.K. expats living overseas will want to have international health insurance, too. Some countries, such as Australia, may provide some reciprocal health coverage. But overall, U.K. citizens outside the U.K. must pay for health care. See Health Insurance for UK Citizens Living Abroad.
Related: