South Africa's Healthcare System: What Expats Should Know
South Africa is a hugely popular travel destination for expats and tourists alike. Whether you're traveling for a safari or relocating to start a new career, you'll probably want to know about South Africa's healthcare system. On the plus side, South Africa has the best hospitals and medical infrastructure in southern Africa. However, there is much room for improvement.
According to the 2020 Global Healthcare Index, South Africa's healthcare system ranks 49th out of 89 countries. Health care accessibility remains poor in rural areas and there are problems retaining physicians in the public system. Furthermore, only an estimated 27% of patients who need mental healthcare receive it. That said, South Africa's healthcare system is slowly and steadily improving overall.
Overview of South Africa's Healthcare System
Healthcare in South Africa is administered by the Department of Health. However, South Africa does not have a system of universal healthcare. Instead, it has two parallel systems. A private healthcare system and a public healthcare system operate in tandem with one another.
The majority of the public, up to 80% of the population, relies on the public system for their care. The public system is subsidized by the government. In general, it is underfunded and poorly managed. There are more than 400 public hospitals in South Africa. Large, regional hospitals are managed by provincial health departments. Smaller hospitals and primary care clinics are managed at the municipal level.
On the other side, an estimated 80% of doctors work in the private system, serving just 20% or so of the population, primarily middle class and upper-class families, as well as expats. As such, the public system is constantly short of resources, while the private system is very strong.
Costs of the Healthcare System
South African public healthcare is funded by the government by taxation, as well as through point-of-care spending from patients.
Public healthcare in South Africa is subsidized by up to 40%. The system uses the Uniform Patient Fee Schedule or UPFS to regulate patient billings and physician payments. Patient charges are based on income and family size and the UPFS uses three categories of patients to determine the cost of different visits and procedures.
Full paying patients are either being treated by a private physician, are externally funded, or are non-citizens. This would apply to expats, who are eligible to use public facilities but must pay the highest billing category.
Partially subsidized patients are eligible to have the cost of their care partially covered on the basis of their income. Finally, fully subsidized patients are those who are referred to a hospital by the Primary Healthcare Services. This mostly applies to people who have a lower income.
Additionally, there are also some occasions in which certain medical services are free. For instance, there are nearly 3,500 clinics that provide free healthcare to pregnant women and children under the age of six.
The Differences Between Private and Public Care in South Africa
As a general rule, public hospitals in South Africa are underfunded and understaffed. Patients are frustrated by long waiting times, a lack of privacy, and serious overcrowding. A significant source of the problems is that public hospitals aren't given adequate resources. As such, they cannot update their equipment, pay competitive wages to keep top doctors working locally, or even stock their pharmacies. To say that the staff of public hospitals are overworked would be an understatement. The situation is further complicated by mismanagement and corruption.
Johannesburg and Cape Town are both well known for their excellent public hospitals. Additionally, public hospitals that are associated with major universities offer a high standard of care. However, everyone knows this and the waiting times at university hospitals are extensive for all their services. Residents are really in a tough situation. They can go to a busy popular hospital and wait to receive the best quality of care. The other choice is to go to a poorly rated facility in hopes of being seen more quickly.
Fortunately, South Africa has excellent private healthcare. Patients who use the private healthcare system can expect short wait times and modern facilities. There is greater privacy and hospital stays are more comfortable. South Africa's private hospitals are also home to the country's best doctors. These facilities can offer higher wages and better benefits from the public system hospitals.
Who is Eligible For Care
South Africa's constitution guarantees that everyone has access to healthcare services. This includes expats, refugees, and asylum seekers. Therefore, just by living in South Africa, expats are able to receive public healthcare. In the case of refugees and asylum seekers, there is no need for a permit or South African identification documents to have access to free antiretroviral treatment for HIV/AIDS. However, all foreign nationals must subscribe to a health insurance plan in order to access public or private health care services in order to demonstrate that they won't be a drain on the public system.
South African Healthcare Options for Expats and Foreigners
For the best possible care, expats should carry private global medical insurance in South Africa. The quality of healthcare can vary dramatically between regions in South Africa. Even in the best public hospitals, patients can face long waits and crowded conditions. This allows patients to minimize wait times, have access to the widest range of specialists, and be treated in more private and comfortable facilities.
Best Private Global Medical Insurance in South Africa for Expats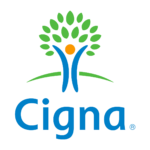 The flexibility to tailor a plan to suit your individual needs
Access to Cigna Global's trusted network of hospitals and doctors
The convenience and confidence of 24/7/365 customer service
Plan Details
|
View Brochure
US Citizens in South Africa: Best Health Insurance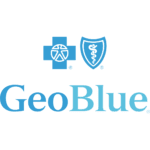 Premium Benefits, Coverage and Service
Define your deductible and prescription benefits
For Foreigners in the US or US citizens abroad
Plan Details
|
View Brochure
Alternative Medicine in South Africa
Alternative medicine is extremely important to South Africans. An estimated 80% of South Africans rely on the services of a traditional practitioner to some degree. This figure rises to more than 90% in rural areas. Alternative and traditional medicine, while widely used, isn't without controversy. For instance, some practitioners have claimed they can treat or even cure HIV/AIDS, one of South Africa's most serious health problems, which greatly frustrates those practicing standard medicine. However, much progress has been made and collaborative programs are developing.
The roles of healers and alternative practitioners (including homeopathy, osteopathy, chiropractic medicine, and naturopathy) are regulated professions in South Africa. People in these fields are required to be licensed and registered. They must also have specific qualifications from their applicable governing bodies.
Traditional and alternative medicine isn't included in most private insurance packages. If this kind of treatment is important to you, you most likely will have to pay out of pocket for care.
Looking Forward To The Future
South Africa's healthcare system is on the verge of some serious changes. The government is working to establish a national health insurance system. The goals of this system are to improve the nation's health, make healthcare more affordable for everyone, and address inequalities between different socio-economic groups. However, discussions about implementing such a system are still in their infancy and will take a long time to develop.
Related: