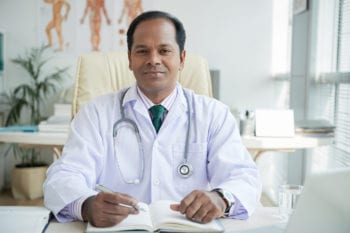 Understanding How India's Healthcare System Works
India is home to one of the world's largest healthcare systems. Despite huge challenges, the country provides free, albeit basic, healthcare to over one billion people. That's no small accomplishment! It's also enjoyed significant triumphs, such as eradicating polio in 2011. Additionally, communicable diseases in India fell by a remarkable 50% between 1990 and 2016. These are tremendous feats for the world's second most populated country. However, behind these achievements are some harrowing statistics. The country ranks 112 out of 191 countries on the World Health Organization's ranking of global healthcare systems. Infant mortality remains unacceptably high, approximately seven times that of the United States. India's healthcare system presents many serious challenges for both residents and visitors.
Overview of the Indian Healthcare System
In theory, at least, India has universal healthcare. In some states, as much as 90% of the public relies on government-run hospitals, which are free. However, as critics quickly point out, India's universal healthcare is not exactly universal in nature. There are significant gaps in care based on gender, social class, and geography.
By law, providing healthcare services is a state responsibility. States are additionally charged with addressing public health, nutrition, and standards of living. Just how well they succeed in their undertakings varies tremendously. Corruption is widespread, both among government and healthcare officials. As a result, public facilities are underfunded. Standards of care are basic (at best) and sometimes abhorrent (at worst). Supplies that are supposed to be guaranteed, such as free medications, are often unavailable. Unsurprisingly, wait times are significant. Patients sometimes resort to bribery in an effort to receive timely care.
However, Indian patients have reason to be hopeful. Some 150,000 Health and Wellness Centres (HWCs) have been established to improve timely healthcare access.  This has been achieved in part by transforming existing Sub Health Centres to deliver comprehensive primary health care.
Who is Eligible For Healthcare Coverage
Unless you are among India's poorest people, there is no public health program to qualify for. Indian citizens receive treatment at no cost at public hospitals. Expats and tourists can also use these same facilities but they will have to pay out of pocket. For minor medical concerns, this can cost as little as just a few dollars.
Healthcare Options for Expats and Foreigners in India
The vast majority of expats opt to carry private international health insurance in India and be treated in private facilities. This isn't just because public facilities are very basic in nature. It's also because there are limited resources. An expat who receives care in a public facility is just one more person causing delays and congestion.
For those who do opt to use public facilities (or who no other choice based on their location), you can expect a registration fee in addition to the treatment cost. Those admitted overnight also pay room charges. Most public hospitals offer different levels of accommodations (common classifications include "deluxe," "deluxe with AC," or "super deluxe".) Generally, the better the room, the happier the patient. Expats who find themselves in this situation should request the best room classification that they can afford.
Best International Insurance Plan for Expats in India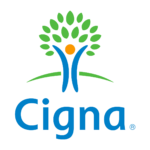 The flexibility to tailor a plan to suit your individual needs
Access to Cigna Global's trusted network of hospitals and doctors
The convenience and confidence of 24/7/365 customer service
Plan Details
|
View Brochure
Best Global Medical Plan for US Citizens Living in India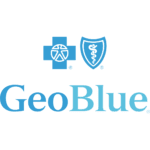 Premium Benefits, Coverage and Service
Define your deductible and prescription benefits
For Foreigners in the US or US citizens abroad
Plan Details
|
View Brochure
Costs of the Healthcare System
India's healthcare system is funded through government taxation. In 2019, the government was spending $36 billion on healthcare annually, or roughly 1.23% of its GDP. When out-of-pocket costs that patients spend for private healthcare are taken into account, the country's total healthcare GDP equals 3.6%.
India has the largest private healthcare system in the world. It's so pervasive that only about 20% of all healthcare services fall under the purview of public funding. Unlike many other countries, it's not just wealthy citizens using private facilities. Much of the demand is driven by financially precarious citizens who can ill-afford to go to a private clinic. However, they feel they have no other choice in order to receive timely care.
In an effort to relieve the financial and healthcare burdens of India's most vulnerable people, the government introduced a new national health protection plan in 2018. Called Ayushman Bharat, it targets the poorest half of India's population, some 500 million people. Patients are allocated $7,200 in annual coverage to put towards the cost of care at private hospitals. The country's newly developed Health and Wellness Centres are an additional core component of Ayushman Bharat, as their focus is on making comprehensive primary care more accessible.
The Differences Between Private and Public Care
A significant proportion of India's population makes use of private healthcare facilities, and a substantial minority carry private health insurance. As of 2020 it was estimated that 36% of Indians hold a private insurance plan. The majority of local patients who cannot afford insurance opt to pay a la carte for services as they need them. Sadly, in some cases, patients take on significant debt in order to afford care.
The standard of healthcare in private facilities ranges from adequate to world-class. Those private facilities which mainly target local working-class residents differ greatly from those targeting expats and wealthy locals. In all cases, patients can expect comfortable facilities with greater personal privacy. Facilities are cleaner, more organized, and more up-to-date than public ones. Wait times are shorter and there is a wide variety of specialists on staff. And, at the high end of the scale, the swankiest private hospitals can resemble hotels. They feature large, comfortable rooms, good food, and personalized care.
Perhaps unsurprisingly, India is a world leader in medical tourism, thanks in large part to the standard of care found at the country's top private hospitals. Uninsured patients from countries such as the United States can travel to India for procedures such as joint replacement and pay just a fraction of the price they'd face at home.
Rural Healthcare In India
The state of healthcare in rural India is problematic, to say the least. 74% of India's doctors serve urban areas. In India's vast rural territories, doctors are very sparse indeed. This statistic seems unlikely to change significantly. Doctors are frustrated by the poor housing, education options, and infrastructure in rural areas. Then there are the hospitals themselves. There are half as many beds compared to urban facilities. Additionally, rural hospitals are perpetually the last to receive new equipment. This all adds up to devastating results for local healthcare. For instance, children under five in certain rural areas have higher mortality rates than those in urban environments.
Related: