Overview of Healthcare in Sweden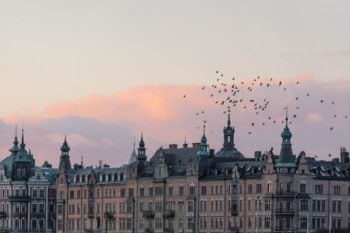 Sweden's universal public healthcare system is one of the best in the world. Swedes enjoy excellent life expectancy: 79 years for men and 83 years for women. That's the fifth-highest in Europe. Their quality of life is also superb. Sweden has Europe's highest rate of physicians per capita (3.3 per 1,000 people), as well as very high cancer survival rates. Overall, there are 79 hospitals and 1,400 pharmacies in Sweden. And thanks to a system in which the central government dictates policy but the local county councils and municipal governments provide services, Sweden's healthcare system prioritizes local concerns. In total, there are about 20 councils in Sweden that regulate close to 300 municipalities.
Costs of the Healthcare System
The cost of the Swedish healthcare system is funded by the government, primarily through taxation. However, approximately 3% of the cost is funded directly by patients. There is a small co-pay that patients must pay for each doctor's visit, usually between 100 and 300 kronor. The cost of an emergency room visit is slightly higher at 300 kronor. Hospital stays are about 120 kronor per day for the first ten days, and 60 kronor a day afterward.
There are exemptions for those under the age of 16 and those who are qualified as vulnerable persons. Overall, the average citizen's co-pay is capped at 1,100 kronor a year.
Prescription drugs, while not free, are very affordable. The total amount a patient will pay is capped at 2,200 kronor a year. Should their prescription bill exceed this amount, the government pays the difference.
Maternal Care in Sweden
Unlike many other western countries, prenatal and postnatal care in Sweden is primarily delivered through midwives, known as barnmorskors. The average pregnant person in Sweden only sees a doctor if there is a complication during pregnancy or if they require anesthesia during delivery. Sweden also takes a minimalist approach to tests and bloodwork during prenatal care. Unless there is a specific concern, frequent appointments aren't necessary and most blood work focuses on monitoring iron levels.
Accessing Emergency Care in Sweden
Sweden has a comprehensive emergency care program. Emergency rooms in hospitals are open 24 hours a day and patients can be seen with or without a physician's referral. In some counties, there is a fee for the use of ambulance or medical helicopter transportation but this cost is capped at 1,100 kronor.
For patients who are unsure if their circumstances constitute an emergency or another course of care, they can phone 1177 to access healthcare advice 24 hours a day. The phone number for serious emergencies is 112 and it should be used as 911 is used in North America.
The Differences Between Private and Public Care
Public healthcare in Sweden is excellent. It covers or heavily subsidizes everything from wellness physicals to specialist appointments to emergency care. As such, private healthcare isn't commonly used in Sweden but it is slowly growing in popularity. About 1 in 10 Swedes now carry private health insurance. Their main motivation is to minimizing waiting times which, in public hospitals, can be quite long.
In addition to shorter wait times, care in private facilities is also more private and more comfortable. You can expect a room to yourself with plenty of amenities and a high level of service.
Private hospitals are separate from the public healthcare system. They have no waiting lists and some are funded by private insurance companies. Before you visit, check with their payment procedures. Some require you to pay upfront and then later get reimbursed by your own insurance provider.
Who is Eligible for Care
Anyone visiting Sweden can receive medical treatment at any public facility. However, if you don't have your own travel medical insurance, you'll have to pay out of pocket for treatment.
Visitors who are from the EU or EEA can be treated for the same cost as local residents, provided they have a European Health Insurance Card or EHIC. The EHIC is available at no charge but you must apply for it before you leave your home country.
Expats who are permanent residents of Sweden or who are in Sweden on a work permit are also eligible for public health insurance.
Healthcare Options for Expats and Foreigners
Expats and foreigners who are in Sweden legally as permanent residents or as long term visitors on a work permit are eligible for public health insurance coverage.
The first step is to obtain your residency permit. The second is to obtain your Swedish tax identification number, which acts similarly to how a social security number does in other countries. Once you obtain this, you need to visit your local healthcare center to register for a health insurance number and to enroll with a doctor.
Enrollment in the public health insurance plan is not mandatory. However, doing so is a good idea as it costs you nothing to do so. However, if you want you can carry your own private health insurance, either to cover the entirety of your medical needs or to augment the care received from the public program.
Best Healthcare in Sweden for Expats and Foreigners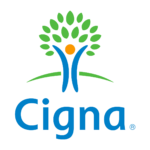 The flexibility to tailor a plan to suit your individual needs
Access to Cigna Global's trusted network of hospitals and doctors
The convenience and confidence of 24/7/365 customer service
Plan Details
|
View Brochure
Best Healthcare for US Citizens Living in Sweden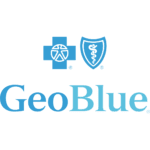 Premium Benefits, Coverage and Service
Define your deductible and prescription benefits
For Foreigners in the US or US citizens abroad
Plan Details
|
View Brochure
Challenges and Changes
As Sweden faces an aging population and a large cohort of senior citizens, this will cause considerable strain on the healthcare system's resources. An estimated 1 in 5 Swedes is over the age of 65, the highest percentage in all of Europe.
Compounding this situation is the fact that Sweden is experiencing negative population growth. Large families are no longer the norm and thus the base of future taxpayers is slowly shrinking, all while the capacity of the system faces strain. Maintaining the ongoing efficiency and cost-effectiveness of the healthcare system is a serious political concern.
Nowhere is that concern more evident than in the frustration surrounding waiting times. Under Swedish law, patients should wait no more than 90 days to see a specialist or undergo surgery. But in reality, a third of patients wait longer than that. Compounding the situation is that the wait times vary dramatically from county to county. And while some counties might be slow in offering one kind of service, they may be above average in offering another. There's a real lack of uniformity which angers patients.
Extra Reading and Resources