Japan Healthcare System

The Japan healthcare system is one of the world's finest. In fact, Japanese citizens have a longer life expectancy than anyone else. The system puts a high priority on preventative care. It also offers free screening tests for certain illnesses, as well as superb prenatal programs.
However, despite the high emphasis on preventative care, Japanese physicians and nurses aren't required to go through license renewals. They don't even have to participate in continuing education. As well, Japanese citizens don't usually have one dedicated family physician as you might find in Canada or the United States. There are comparatively very few general practitioners. Most physicians have a sub-specialty. Patients in need simply go directly to the kind of specialist they require.
While many other countries have an urban-rural divide in which physicians flock to the cities, in Japan the situation is reversed. There is an uneven distribution of physicians benefiting rural areas. Physicians cite examples such as the higher quality of life outside of metropolitan areas as well as a lower stress work environment for their more rural choices.
The Japanese medical system is provided through universal healthcare. The first form of public healthcare in Japan began in 1927 with an employee health plan. By 1961, it had evolved into a system of universal coverage.
Related: Health Insurance in Japan
Costs and Fees in the Japanese Healthcare System
Japan's public healthcare system is known as SHI or Social Health Insurance. SHI applies to everyone who is employed full time with a medium or large company. Approximately 5% of salaries are deducted to pay for SHI, a cost matched by employers. Everyone who doesn't qualify under SHI is covered through the National Health Insurance (NHI) plan. This includes self-employed people such as expats and digital nomads. It also extends to those who work for small businesses and unemployed people. How much NHI you pay is based on your income.
In general, the government pays for 70% of healthcare costs associated with medical appointments, hospital visits, and even prescriptions. Patients pay for the remaining 30% of costs. However, based on income levels, this ratio may change in favor of the patient.
The cost of medical appointments and hospital visits is determined by a government committee which includes physicians among its membership. Every two years, fees are adjusted based on their recommendations. This allows the government to respond appropriately to changes in the economy so healthcare remains affordable. Japan's 47 regions are responsible for implementing the rules, regulations, and fee schedule. They also have the flexibility to establish their own local budget to reflect regional health concerns.
The regional municipalities also administer "nursing care". This is an additional 2% contribution required of citizens over 40. This cost covers the expenses associated with long term care and nursing homes.
Adjusting the schedule fee also prevents physician fraud and over-recommending certain services just to claim the associated fee. If the committee determines that particular tests are being over-recommended, it will drop the cost of that test to make it less lucrative to the prescribing physician.
Aetna Global Medical Plan in Japan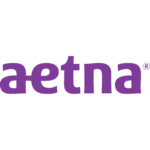 Fortune 100 company with more than 800,000 members
Access to Annual Health Exams & Medications
Coverage for Covid-19, Comprehensive Worldwide Cover
Plan Details
|
View Brochure
Access: Eligibility and Administration for Health Care in Japan
Those who are employed full time by medium or large-sized business and are thus eligible for coverage through SHI will find the process relatively easy. Employers take care of the paperwork for you!
Those eligible for NHI – including expats who have just arrived and are waiting the mandated one year to enroll in SHI – may find the process takes longer. You have to visit your regional NHI office to take care of the paperwork. If you move, you'll have to re-register with your new nearest regional office.
Healthcare Options for Expats and Foreigners in Japan
Non-Japanese citizens with residence cards who are staying in Japan for more than three months are eligible for enrollment in the healthcare system via the NHI – and, for some, eventually, the SHI if they work with a larger company
However, expats who are waiting for their NHI papers to be processed are in limbo. They have no coverage unless they carry their own international health insurance. Tourists and other short term travelers to Japan aren't covered by Japan's healthcare system. They should have their own Japan travel insurance coverage for medical emergencies.
Featured: Cigna Global Cover in Japan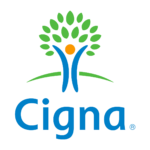 The flexibility to tailor a plan to suit your individual needs
Access to Cigna Global's trusted network of hospitals and doctors
The convenience and confidence of 24/7/365 customer service
Plan Details
|
View Brochure
Read More: Japan Medical Insurance for Expats
The Differences Between Private and Public Care
In Japan, for-profit organizations are not permitted to run hospitals and clinics. By law, Japanese hospitals are non-profit. Governing and administrative decisions are made by physicians. Clinics must be owned and operated by physicians. The for-profit healthcare industry is thus primarily focused on elective and cosmetic procedures.
Approximately 90% of eligible citizens and residents are enrolled in the public healthcare system. The majority of people also have secondary private coverage. In general, it plays a supplementary role, offering life and critical illness benefits. It also offsets the cost of extra procedures such as orthodontics. The 30% cost which the patients have to pay at medical visits can also be covered by private carriers.
Pros and Cons of the Japanese Healthcare System
While physical healthcare standards are superb, Japan is not as progressive in terms of mental healthcare. Practices like isolation or restraints, long discounted as primary treatment tools in other countries, are relatively common in Japan. Accessing mental health treatment remains stigmatized, particularly among women.
Japan also struggles with hospital wait times. The majority of the population does not have a family physician. Instead, they visit specialists directly. But patients are unsure where to turn when they suffer from multiple symptoms. Even if their discomfort is minor, they turn to hospitals, where multiple specialists work. As such, non-urgent cases are often seen through hospital emergency rooms. The issue of wait times and capacity is a serious one. There have been tragic cases of patients who needed urgent care but were turned away from multiple hospitals before they finally succumbed to their ailments.
The issue of wait times and hospital capacity won't change any time soon. Japanese citizens have the longest life expectancy in the world – and the country's healthcare system is constantly looking at ways to better serve it's large and aging population. By 2050, 40% of the Japanese population will be over 65 years old.
Language barriers are a significant problem for patients who are not native Japanese speakers. While many major hospitals often have English language staff, this isn't always the case. Many expats who have lived in other countries assume they will face language barriers in rural areas but are unprepared for unilingual urban staff. Embassies, consulates, and other expats can recommend multilingual facilities. Your employer or travel agent can also recommend local services in English. As well, university-based hospitals and clinics usually have English speaking staff. However, hiring an interpreter is a smart move for serious appointments.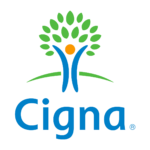 The flexibility to tailor a plan to suit your individual needs
Access to Cigna Global's trusted network of hospitals and doctors
The convenience and confidence of 24/7/365 customer service
Plan Details
|
View Brochure
Read More: Health Insurance in Japan
Extra Reading and Resources