Advice on Getting Insurance with a Travel Visa
International travel requires a lot of research and planning – and not just for what clothes to pack in your suitcase. Depending on where you plan on visiting, some countries require all tourists have a valid travel visa in order to enter the country. A visa is an official document granted by the country you are planning on traveling to, that gives you permission to enter the country for a specified amount of time.
Not all visas are the same and each country deals with tourists and business travelers differently. Some countries issue visas based on the purpose of a visit i.e., tourist visas, student visas (i.e. J1 visa), etc. Some countries issue visas that are only valid for a few days and some countries don't require a visa at all unless you are staying for more than 90 days. And some countries, such as Afghanistan and Pakistan, require a visa regardless of how many days you plan on staying in the country. To find out if the country you plan on visiting requires a travel visa, visit their embassy website to learn about your destination.
A Travel Visa Often Requires Proof of Insurance
If a visa is required to enter a country, then you should also keep in mind that you will probably need to possess proof of valid travel medical insurance as well. This means that you will need to show that you have adequate coverage for any expenses that might arise due to repatriation or hospitalization for medical reasons, including medical emergencies.
Anyone traveling to the Schengen area for the purpose of tourism or business and their trip duration is no longer than 90 days, only need one visa for all the countries in the Schengen area. Travel insurance that covers repatriation and medical expenses is mandatory for a Schengen travel visa and travelers should look into Schengen compliant travel insurance plans only.
Best Insurance Plan for Visa Applicants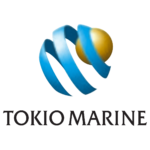 COVID-19 coverage outside your home country
Choose between the basic and more extensive coverage
Meets Schengen visa insurance requirements
24/7 worldwide travel and emergency medical assistance
Plan Details
|
View Brochure
Buying Insurance for Your International Visa
In most cases, investing in quality travel medical insurance will satisfy your visa requirements, so prior to purchasing additional travel insurance, make sure that the plan you already have doesn't cover or alleviate any medical emergency costs.
If it does, but you are not clear as to whether or not this is enough coverage or even the right coverage for your visa requirements, then contact your insurance representative and ask – never assume you have the coverage required. Always clarify and be sure you are covered prior to trip departure.
Many travel visas require proof that you have obtained private medical insurance from a reputable insurance company. Make sure the insurance company you use is licensed and accepted in the country you are planning to travel to – some countries require that the insurance is purchased from an insurance broker within that country. If you are unsure where to look for an insurance company in the country you are traveling to, consult your own insurance company and ask.
As with any insurance coverage, always check the restrictions and limitations to the policy and ensure it covers everything you need to travel safely – including coverage for extreme sports, such as downhill skiing or parasailing.
In addition to protecting travelers from expensive emergency medical costs, travel insurance can also cover:
Emergency Evacuation
Repatriation of remains
Overseas funeral expenses
Return of a minor
Trip cancelation
Trip interruption
Lost, stolen or damaged luggage
Many visas require travel insurance as a way to protect their visitors from unforeseen costly expenditures that would make for an otherwise unpleasant visit. You can apply for most visas online or from the embassy for the country you will be visiting. As with travel insurance, start your visa research early in your trip planning process, and always make sure you have all of the paperwork and documents necessary to fulfill your travel visa requirements to avoid any unnecessary surprises that could disrupt your trip.
Related: