Safety Tips and Travel Insurance for Your Safari
So many of us have added an African Safari to our bucket list, that it's worth taking a look at how to prepare for a healthy trip. There's nothing worse than ill health or an accident to spoil the trip of a lifetime.
Be Healthy, Stay Healthy
Once you've booked your safari and know where you'll be going, it's time to make an appointment with your doctor to make sure you have all of the proper vaccinations. The Centers for Disease Control (CDC) and the Public Health Agency of Canada (PHA) recommend seeing your doctor or a travel health clinic for immunizations six weeks before your travel date. Bring your itinerary along to your appointment so that your doctor can make recommendations on the vaccines you may need for your trip as well as ensure your regular shots, like Tetanus/Diphtheria, Influenza, MMR (Measles-Mumps-Rubella), Typhoid Fever and Hepatitis A and B, are up to date.
Yellow fever vaccine is required for travel to certain destinations in Africa. Make sure to carry your vaccination card or other proof of vaccinations with you on your trip, since some countries require yellow fever vaccination for entry if you're coming from a country with a high incidence of the virus, even if you originally came from North America.
If you're traveling to a country with a high risk for malaria infection, your doctor may recommend you take the anti-malaria medication in advance. Of course, even if you do this you should still take precautions to avoid being bitten by mosquitoes while on safari – like using insect repellent and mosquito nets when sleeping, wearing light-colored clothing, and covering your arms and legs. It's not a bad idea to bring some after-bite treatment just in case – there are lots of these on the market in small tubes. Pay a bit more for a name you can trust unless you have one brand you already know well.
Another consideration is the rabies vaccination. Even though a safari, by definition, involves spending a lot of time in contact with wildlife, your chance of being bitten by a wild animal is very low. The greater danger of bites is from a stray dog in an urban area. The rabies shots are painful and expensive but on the other hand, rabies itself can be fatal if left untreated. So this vaccination is a judgment call.
Medical recommendations for travelers change depending on what diseases are currently spreading, so talk to your doctor. Your government agency website keeps an up-to-date list by country of which vaccines and medications they recommend for travel.
Buy Travel Insurance for Your Safari
Trip Cancellation Insurance will protect the cost of your safari should you have to cancel. This plan also comes with emergency medical, evacuation, repatriation coverage, and much more.
Safari Trip Insurance for US Citizens Traveling Abroad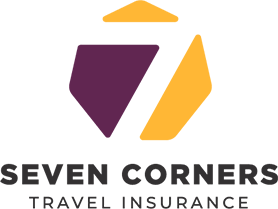 Comprehensive trip protection for U.S. residents traveling abroad.
Optional rental car collision coverage available.
Optional Cancel for Any Reason coverage available (if eligible).
Related: How to Plan an International Trip
Dress for Health and Safety
Part of staying safe is dressing right – appropriate clothing keeps you safe from insects as well as culturally respectful. Think neutral-colored clothing – khakis and tans in light airy fabrics that you can layer depending on the weather, and of course, a long-sleeved button-up shirt for cover from sun and chill. Avoid bright colors and whites, not only because they're hard to keep clean but also because they're more likely to scare off the animals. For a woman traveling into a Muslim country, it's a good idea to have a long skirt to wear in town as well as long pants for the field. Remember: you are closer to the equator – more exposed to the sun's rays. When you think of the hot weather closer to the equator, you might be tempted to think sneakers – but if you're really going out into the field, you will want good hiking boots that also protect your feet from insects and potential snakes.
Sunscreen (SPF 15 or higher) is highly recommended, as is a hat to shade your head and eyes. Sunglasses and eye drops will protect your eyes from both the sun and the havoc that the wind can play on them, and lip balm is recommended for the same reason.
Does it go without saying that you need a good raincoat and waterproof boots if you travel during the rainy season?
Emphasizing Health
It might feel like overkill, but bring along malaria tablets, iodine tablets (to purify drinking water), anti-diarrheal medication, motion sickness medication, and rehydration salts. If you do get sick, you'll be glad you did! You will also want hand sanitizer, individual tissue packets (for toilet paper), and a refillable water bottle.
Staying Safe on Your Safari
While many parts of Africa are safe, you do need to take some precautions when you're planning your safari. Travel medical insurance is invaluable. If you're paying thousands of dollars to fly overseas, it's worth the extra cash for peace of mind.  And, speaking of safety: When you're traveling, keep your valuables out of sight. Dress neutrally, don't flash cash and leave the jewelry at home. Keep your purse or bags close, and stash important travel documents in a money belt rather than in your bag or your pocket.
Don't walk anywhere alone at night. If you need to get up to use the restroom, bring a flashlight and check the room for critters. Keep your door or tent flap closed. You don't want a snake surprising you while you're indisposed and listen to your guide when you're on safari. You hired him for a reason, and he knows what is and isn't safe.
One last safety tip: After a hot day on safari it might be tempting to wade or swim in a nearby body of water. Don't do it! Stagnant water can be home to bilharzia, a parasitic snail. What's especially tricky about bilharzia is that symptoms might not show up for weeks or months after exposure. Symptoms include fever, cough, diarrhea, headache, and a painful rash. Stick to the hotel pool for your swims instead.
And finally – this may be the trip of a lifetime – stay healthy, and enjoy making memories.
Also Read: