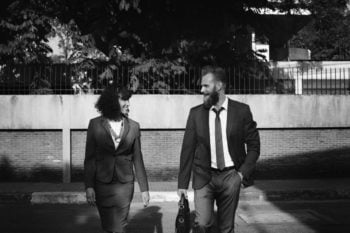 International Business Travel Tips and Advice
There is a great scene in the movie I Don't Know How She Does It where the characters joke about the world of business travel. Everyone thinks you are so lucky to travel to so many amazing cities. But the truth of the matter is that you see a lot of hotel rooms and boardrooms. And, of course, you're eating a lot of candy from the mini bar! You don't often have the chance to explore as much as you want. If being a business traveler is a big part of your life, you'll love these tips for making the most of the experience.
Make the Most of Your Business Trip
Airports and airplanes aren't exactly the most conducive environments for work. However, there is a lot that business travelers can do to make the best of a challenging situation.
A versatile lounge pass membership, like Priority Pass, gives you access to a calm environment. The lounges also offer easy internet, snacks, and – in some cases – hot showers, nap rooms, and a full meal buffet.
A monthly audiobook subscription, like the kind offered by Audible, is a great tool to help you catch up on business books and fun reading.
And if you can master the art of carry-on packing, you'll spend more time at your intended destination instead of the airport. That's not just because you'll never be stuck at the luggage carousel again. It's also because passengers without checked luggage are easily rescheduled when there are airline troubles. Meanwhile, those who have to retrieve their suitcases from a grounded aircraft may miss out on alternative transportation options.
Does your employer offer international group insurance plan?
Make Your Hotel Room Your Own
Without proper rest and relaxation, you won't be at your best for work. And you can forget about having enough energy to see the city in your spare time! Before you arrive, send the hotel an online contact form with any special requests you might have. Extra pillows, coffee, or tea can help make your room cozier. A west-facing room will keep the early morning sun from waking you up if you're worried about jet lag. If you'd rather have the mini bar emptied to free up room for your healthy snacks, you can request that too.
Don't forget about the hotel staff when it comes to travel advice. They're the best people to ask about local pizza, sandwich shops, and wine bar recommendations. After all, they also work unusual hours and need snacks close to the hotel!
Internet Access for Business Travelers
For business travelers, slow, inconsistent internet is a misery. But no internet at all – that's a disaster. And, of course, connections always seem to die when you decide to make last-minute changes to your presentation! To prevent internet disasters, be proactive. Consider purchasing a travel-sized WiFi booster to improve shaky connections—research backup internet options, like nearby coffee shops, libraries, and other hotel lobbies. A monthly membership to a hot spot program like Boingo will greatly enhance the number of networks you can connect to.  A virtual private network like those from Freedome keeps computers and phones safe when you're hunkered down and trying to connect in public spaces. And a small power bar like those made by Belkin will keep you from tearing apart your room in search of extra plugs.
Business Travel Insurance
You will want to have a good business travel insurance plan in place for your business trip abroad. There are a variety of travel insurance plans, so take your time and do some research. We have a specific article discussing the variety of plans available with advice on choosing the right one for your situation.
Best Travel Medical Insurance Plans
For US citizens traveling abroad for work, we suggest the GeoBlue Voyager plan. For all nationalities, we would suggest the Atlas Travel Insurance Plan. Learn more by clicking on the buttons below.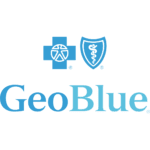 For U.S. citizens up to age 95
Coverage for COVID and pre-existing conditions
24/7/365 service and assistance
Plan Details
|
View Brochure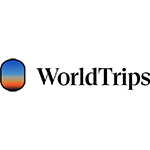 COVID-19 coverage outside your home country
Choose between the basic and more extensive coverage
Meets Schengen visa insurance requirements
24/7 worldwide travel and emergency medical assistance
Plan Details
|
View Brochure
|
Apply Online
Related: Do you travel frequently for work? Consider an annual travel insurance plan.
Keep a Guidebook on Hand
Travel guidebook brands like Lonely Planet, Rick Steves, and Frommer's don't just include restaurant recommendations and museum reviews. They also contain valuable safety resources, from information on problematic traffic to advice for LGBT travelers. And they also walk travelers through all their transportation resources, including the safest and easiest ways to get to and from the airport. If there's a taxi scam or dodgy rideshare you should know about, they'll mention it. If you're arriving late in the evening, early in the morning, or in the middle of rush hour, you'll be especially glad of the advice.
Resources for Female Travelers on Business Trips
From cultural expectations of local dress codes to misogynistic behavior from colleagues, women's business travel is fraught with frustrating and occasionally dangerous challenges. The same guidebooks which walk travelers through their airport transportation options also include travel resources for women. This information includes listings for sexual assault crisis centers and information on female-friendly community organizations.
Guidebooks are just one of many resources for female travelers. Several well-respected websites provide advice, recommendations, and inspiration. Journeywoman contains excellent listings on female-friendly accommodations, restaurants, tours, and more. It also has superb advice on what to pack and what to wear in different countries around the world. Wanderful has created a home-sharing program for women looking to welcome other women into their houses for homestays. They also run chapters of the Wanderful network in dozens of cities around the world, providing social events for women. And Maiden Voyage is a website exclusively devoted to female business travelers and includes reviews of travel safety products and interviews with female executives.
Take Advantage of Odd Hours
Business travel means you often have strange pockets of free time. It's hard to know how to use them to your advantage. A private guide can help you make the absolute most of your time.
When hired for only a few hours, private guides can be very flexible and affordable. This is especially true if you split the cost with a colleague or two. Imagine having someone guide you through local markets, bakeries, and coffee shops as they open in the early morning, all the while getting a quick history of nearby buildings and parks? Or enjoying a late evening excursion with a local pro, showing you the best of the city's public art, architectural gems, and dessert hot spots? Just because you can't see the city during regular opening hours doesn't mean you're confined to your hotel room.
And for more fun…
What Are the Top Ten International Destinations for Business Travel
Outside of the USA, there are several great cities to explore while on business. Here is our list of the top ten non-US cities for business travel.
Rio de Janeiro
London
Toronto
Mexico City
Dublin
Cancun
Singapore
Sao Paulo
Frankfurt
Brussels
Also Read: