Keep your Dog or Cat Safe while Traveling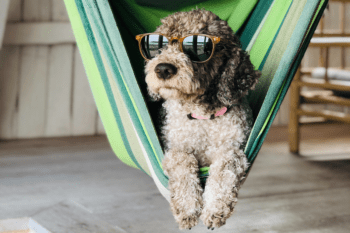 For many people, traveling with pets is more than a luxury – it's a necessity. Pets are considered by some to be part of the family, and as such, they deserve special consideration when making travel plans. The most common ways for pets to travel is by car or plane. The travel method you choose will depend on a number of factors, such as the type of pet, their weight, and their temperament while traveling. After determining the most comfortable method of travel for your pet, you will probably need to carefully plan ahead to ensure a spot in a pet-friendly hotel. There are many special factors to take into account when traveling with your pet, so keep reading to find out more tips about how to have a safe, stress-free trip! Expatriates may have specific needs and challenges. (When you are done, you may want to insure yourself with International Travel Insurance Group.)
Taking your dog or cat along for a family trip can be fun for everyone, but it requires careful planning. Pet-friendly hotels tend to fill up fast, so be sure to book your reservation as soon as possible. Check with the hotel about any pet restrictions or specific rules so that everything goes smoothly on check-in day. It's a great idea to take your pet for a checkup at the vet before leaving on a trip. Make sure that all vaccinations are up to date, and ask for copies of the records to keep with you. It's also important for pets to wear their rabies tags at all times, so make sure you have an up-to-date tag fastened securely on their collar. Pack plenty of food, treats, and water, as well as a travel-friendly food and water bowl for frequent stops.
Remember that pets should always be kept in the backseat of a vehicle: Front-seat airbags can be deadly to pets, so the backseat is a much safer choice. Also, even if your dog enjoys the wind in its face, make sure to keep its head inside the vehicle at all times. Another quick tip is to never leave your pets alone in the car on hot days – remember that even on an 80-degree day, the temperature inside a car can skyrocket to over 100 in just ten minutes! During a car trip, cats should always be confined in carriers for their own safety, and dogs should never be free to roam around the backseat. Loose dogs are very dangerous to themselves and you – in the event of an accident, an 80-pound dog could really do some damage! The safest way for dogs to travel in vehicles is in a crate that has been securely fastened with a seatbelt. If this isn't an option, or if your dog becomes extremely nervous in crates, you can find bucket-like pet seats with secure buckles for smaller dogs. For larger dogs with crate anxiety, a zipline-like contraption is a great choice – this fastens to the inside roof of your car and hooks onto your dog's harness, so the dog can walk freely from window to window in the backseat while still being secure.
Animal health specialists have determined that air travel is not a safe choice for pets, especially breeds with flattened (or "brachycephalic") faces like bulldogs, pugs, Persian cats, etc., because they have the most difficulty breathing. The cargo area of airplanes is often susceptible to extreme temperatures, so if you must fly, try to bring your pet along with you in the cabin. Small dogs or cats are usually allowed on board (for a fee), but you will need to call the airline in advance. If your pet must fly in the cargo area, there are a number of precautions you can take to make their experience as safe as possible. It's also a great idea to get pet insurance and travel insurance prior to your trip. Pet insurance can save thousands of dollars in surprise medical bills if your pet were to get sick or injured while on the road. There are hundreds of pet insurance companies, so choosing the right one can be a daunting task. Remember to ask yourself these important questions while deciding on a plan:
Is the company highly rated online? Has it been around for a while?
Does the policy cover all conditions: hereditary, chronic, and congenital?
Is there a time limit on treatment?
Is customer service fast and friendly?
Can you choose your own veterinarian (anywhere in the United States)?
Traveling with pets can be a fun, memorable experience, but it is also a big responsibility. It's important to carefully plan your trip so that your dog or cat has an easy, stress-free journey. A quick visit with your vet and a reservation at a pet-friendly hotel will go a long way in making your trip go as smoothly as possible. Remember – a life with pets is fun and full of surprises! It's up to you to be as prepared as possible.
Check out some of these resources for more information about how to safely travel with your pet: