J-1 Visa Holders, as well as J-2 Dependents, Need a Compliant Health Insurance Plan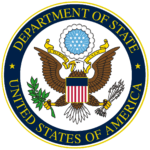 According to the Department of State, the purpose of the J-1 Visa Program is as follows:
The Exchange Visitor Program fosters global understanding through educational and cultural exchanges.  All exchange visitors are expected to return to their home country upon completion of their program in order to share their exchange experiences.
Starting on May 15 of (2015) the US Dept. of State will require the sponsoring program or University to terminate the J-1/J 2 visa if the individual does not have suitable health coverage. The basic requirements for J1 Visa Insurance Plans are as follows:
J1 Visa Requirements for Health Insurance
$100,000 minimum coverage (up from $50,000)
$50,000 minimum medical evacuation coverage (up from $10,000)
$25,000 minimum coverage for repatriation (up from $7,500)
$500 maximum deductible per accident or illness.
Proof of coverage for the duration of the visa
Other Student Plans:
J-1 Travel Medical Plans:
The Student Secure Plan is a Great Choice: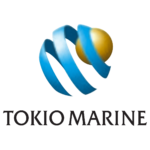 COVID-19 (coronavirus) coverage outside your home country
Four plan levels, monthly payment option, and savings for paying full premium in advance.
Keep your coverage when your studies last multiple years.
Medical providers are available in over 130 countries and territories worldwide.
Plan Details
|
View Brochure
Seven Corners Liaison Travel Plus Meets the Above Criteria: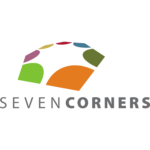 COVID-19 coverage outside your home country
Comprehensive medical coverage from 5 days to 1 year
Your choice of medical maximum and deductible options
An extensive worldwide network of providers
Plan Details
|
Apply Online
|
View Brochure
Sponsoring Organizations, Request a Quote for Group Pricing
The changes outlined here are just the main requirements of the ACA compliant plan for a J1/J2 visa holder, additional benefits and requirements must be included. For a complete overview, visit the Federal Register's Summary.
Another revision is the addition of two new rating categories, the ''A-'' rating by Fitch Ratings, Inc., and the ''A3'' rating by Moody's Investor Services will now be accepted with the other rating agencies of AM Best, ISI, Standard and Poor's and Weiss.
Although the new plan requirements went into effect on January 5, 2015, the sponsoring organization had until May 15, 2015, to amend their insurance coverage and plan benefits to meet the new requirements. All sponsoring organizations should now be compliant.
The US Dept. of State is updating and amending the program guidelines for the J-1 (AKA Exchange Visitor Program) that govern the designation of sponsors and the overall administration of the Program. This update encompasses technical changes to the general provisions and addresses public diplomacy and foreign policy concerns, including the Department's ability to monitor sponsors to protect the health, safety, and welfare of foreign nationals who come to the United States as exchange visitors.
International Health Insurance for J1 or J2 Visa Holders
If you are older or just want a more comprehensive international health insurance plan, you might consider one of the following options. These plans are also great for a spouse or family with children.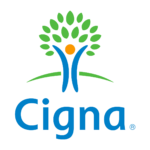 The flexibility to tailor a plan to suit your individual needs
Access to Cigna Global's network of trusted hospitals, clinics, and doctors
The convenience and confidence of 24/7/365 customer service
Plan Details
|
View Brochure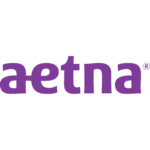 Fortune 100 company with more than 800,000 members
Access to Annual Health Exams & Medications
Coverage for Covid-19, Comprehensive Worldwide Cover
Plan Details
|
View Brochure
Additional Resources: