What You Need to Know About Healthcare Costs in the United States
Visitors to America are often cautioned to purchase a health plan prior to their visit. Often this encouragement is accompanied by stern warnings, even horror stories about healthcare costs in the USA. People talk about outrageous bills for the uninsured party who finds themselves in trouble. But these dramatic stories don't really reflect the cost of health care in the United States - or do they? Here's what you need to know about the costs of health care in the USA so they can make the best choices for their travel needs.
Despite its mixed reputation, healthcare in the United States performs exceptionally well in many regards. For instance, it has the best outcomes in the world for surviving a heart attack or stroke - though it doesn't do well when it comes to diabetes and asthma. Waiting times, a concern in many countries with advanced health care systems, are less of a problem in the United States. And preventative health care spending is only marginally lower than that of other industrialized nations. Overall, the standard of health care in the United States is very high - but that may be of little comfort when a traveler is faced with an astonishing bill.
Related: US Health Insurance Plans Coverage and Costs of Insurance in the USA
What Are the Costs of Typical Medical Procedures in the USA without Medical Insurance
We have compiled a list of some of the more typical medical services required by some of our clients. We have compiled those costs and summarized them below. Please know that these are estimates and the actual costs will vary state by state or by the healthcare facility providing the services. The infographic below will give you a good overview of the various costs you may incur when visiting a doctor or hospital in the USA.
Common Costs for Health Services in the USA




What is the Cost of an Emergency Room Visit?
Should you become ill and need emergency care, the costs will start adding up right away. An ambulance to take you to the hospital will start at $500. If tests are required, additional costs of $100 - $500 are typical. Should you have to spend the night, and an additional charge of $5,000 might be added to your bill. With medications to treat your illness, the cost of an emergency room or ER visit, all totaled, may cost more than $6,000 or more!
How Much is a Doctors Visit in the United States
A visit to the doctor's office is relatively affordable. However, if you are ill, additional costs will become expensive quickly. An initial consultation with a doctor will cost in the range of $100 - $200. Visits to specialty care providers (specialists) are typically more expensive depending on their specialty and the nature of your visit. Specialists will charge $250 or more for a consultation.
What Is Behind Healthcare Costs in the USA? Why Are Medical Prices so Expensive?
Traveler or local - healthcare in the United States is expensive. According to USA Today: "The total costs for a typical family of four insured by the most common health plan offered by employers will average $28,166". In terms of real dollars and earnings, these prices are keenly felt by the average person. The cost of deductibles and premiums have grown at a faster rate than incomes. Deductibles grew by 63% from 2011 to 2016, while premiums increased 10% - 20% while worker earnings grew by 11%.
These high costs aren't the result of one particular challenge but rather a combination of factors that all contribute to pushing the bottom line. As per CNBC, those factors include "...drugs are more expensive. Doctors get paid more. Hospital services and diagnostic tests cost more. And a lot more money goes to planning, regulating and managing medical services at the administrative level."
Cost of Medical Care in the USA with Insurance
If you never go to the doctor, then you will not experience these high costs Many people feel comfortable taking that risk. For most of us, the risks are too high. To offset that risk, you would purchase an international health insurance plan. Although these plans do require you pay a fixed amount even if you never go to the doctor, your costs will be covered for the services detailed above. A high-quality health insurance plan will cover all your costs, less a deductible, excess, and/or co-pay that you can select. Depending on the plan you choose, all your costs will be covered with no limit. Certain plans will put a cap on how much they will pay (medical maximum). Choosing an insurance plan with a lower medical maximum will lower your monthly premiums but you take on additional risk, knowing that if your medical bills exceed that maximum, any additional costs will be your responsibility. The cost of health insurance in the USA will therefore vary. The cost of an international health insurance plan will be much greater than the cost of a travel medical insurance plan. Typically, our clients pay an average of $300 per month for comprehensive global medical health insurance and $30 per month for a travel insurance plan. Compared to paying a $10,000 medical bill out of your own pocket, those premiums are reasonable.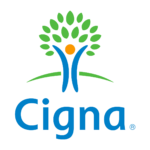 The flexibility to tailor a plan to suit your individual needs
Access to Cigna Global's trusted network of hospitals and doctors
The convenience and confidence of 24/7/365 customer service
Plan Details
|
View Brochure
Common Costs in the USA vs Other Countries
How do these high costs impact the price of common medical procedures and treatments? Let's look at the cost of an MRI, a frequently used diagnostic tool. The average cost of an MRI in the United States is $1,119. In Australia, it's $215 while the United Kingdom the cost falls somewhere in the middle at $788. The average cost of a day's stay in the hospital costs $5,220 in the United States. Meanwhile, in Spain, it's only $424. Even Switzerland, famous for both its high cost of living and it's near-perfect health care standards, is less expensive at $4,781. Suddenly, a common traveler's malady, like abdominal pain that requires diagnostic imaging and 24 hours of observation, is astronomically expensive and very little has been done in the way of treatment and care.
Should that abdominal pain be caused by an inflamed appendix that requires immediate surgery, the average cost in the United States is $15,930, while in cost-friendly Spain, it is a meager $2,003. Things are a bit more expensive in Australia at $3,814. That is still about $12,000 less expensive than in the United States! On the more dramatic end of the scale, both in terms of pricing and health risks, a bypass operation rings in, on average, at $78,318 in the United States. In Spain, it will cost $14,579. That is still far more than the average person can afford but far less likely to cause medical bankruptcy.
How Can You Cover your Medical Costs in the USA?
So what is a frugal traveler to do? The first step is to reassure yourself that common over-the-counter medications and first aid supplies are widely available and very affordable in the United States. Headache medication, mild heartburn medication, muscle cream, sinus decongestant pills, and skin ointments are all available for under $25. Sometimes they're as cheap as $5. A chat with a pharmacist is always free and they can provide sound recommendations for treating non-urgent, minor conditions. A bad cold is no more costly in the United States than it is in most other countries.
Secondly, absolutely ensure that you are insured. As we've seen, a relatively uncomplicated problem like an inflamed appendix can cost several times more than the trip itself. You don't have to face a life-threatening problem in order to face sanity-threatening costs. There is a wide range of insurance products and packages designed for travelers. They range from the extremely comprehensive and inclusive to the more streamlined, with a focus on coverage for the most serious and expensive of emergencies. A medical emergency is stressful enough when you're traveling - you don't want it to ruin your life as well as your trip.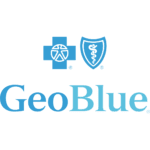 Premium Benefits, Coverage and Service
Define your deductible and prescription benefits
For Foreigners in the US or US Citizens Abroad
Plan Details
|
View Brochure
Related: