Health Insurance for Expats from China
If you're a Chinese resident dreaming of an international move, you're not alone. There are more than 50 million overseas Chinese citizens. The majority of this diaspora lives in southeast Asia. However, nearly every country in the world has a sizeable Chinese community. Some Chinese residents move abroad on a temporary basis to study, take up an internship, or represent their company overseas. For others, the move is permanent. Often, expats from China join other relatives who have long been established in another country.
Whatever the motivation, Chinese expats can expect a lot of differences to adjust to. Every country has its own culture, style, and traditions. And, of course, every destination also has its own healthcare system. In many cases, they can look very different from the system in China. If you're about to be an expat, it's time to start researching new healthcare systems and preparing for your big move.
Will Your Chinese Health Insurance Cover You Abroad?
Healthcare coverage in China is based on residency. As such, when Chinese residents move abroad, they must make arrangements to have their own health insurance. However, it is possible that some university students in China may be enrolled in an insurance policy that covers their international studies.
Understanding the Cost of Services Overseas as a Chinese Expat
Expats from China are often in for a big surprise when they see the cost of healthcare overseas. Many healthcare services at Chinese public hospitals are very inexpensive. As such, when Chinese residents move abroad, they're often shocked by how expensive similar treatments are in other countries. Services like X-rays or basic blood tests might cost just a few dollars in China but are easily $100 or even much more abroad.
However, expats from China may just be in for a pleasant surprise, depending on where they live. While many hospitals and clinics in China require patients to pay upfront before they are treated, this isn't universal. Depending on the country and on the insurance you carry, you might not have to pay anything upfront at all. Many insurance companies allow for direct billing. Additionally, some countries have no copays or patient costs at all, depending on their universal healthcare structure. For people who are used to paying large bills, upfront, when they're not feeling well, this is a nice change.
Buying Private Global Insurance While Living Abroad
Chinese expats don't want to be caught abroad without comprehensive insurance coverage. Depending on where they move, they might be eligible to enroll in the public healthcare system. However, few countries offer coverage immediately upon arrival. In fact, many require proof that new residents hold independent insurance policies as a condition for residency visas. This is to demonstrate that you won't be a drain on the public healthcare system that you're not yet a part of. Having private global insurance means that you are never caught without coverage. Additionally, you have an entire support team behind you. Your insurance team can help you maintain your own medical records, get interpreters if needed, and provide comprehensive support.
Best Health Insurance for Chinese Citizens Living Abroad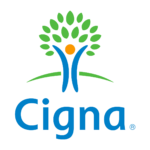 The flexibility to tailor a plan to suit your individual needs
Access to Cigna Global's trusted network of hospitals and doctors
The convenience and confidence of 24/7/365 customer service
Plan Details
|
View Brochure
Best International Insurance in the US for Chinese Expats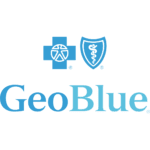 Premium Benefits, Coverage and Service
Define your deductible and prescription benefits
For Foreigners in the US or US citizens abroad
Plan Details
|
View Brochure
Differences in Medical Practices Outside of China
Attitudes towards traditional Chinese medicine vary widely around the world. In many countries, practices such as acupuncture are widely accepted and integrated into different parts of the healthcare system. For instance, acupuncture is commonly used in sports medicine and physiotherapy in Canada and the United States. However, in other countries, alternative medicine like homeopathy is widely accepted, but traditional Chinese medicine may not be. Often, these practitioners will have their own small clinics and patients self-refer. While styles can vary from country to country, in general, there is little coordination of care between western medicine practitioners and alternative medicine practitioners. While many physicians are open-minded about traditional Chinese medicine, this isn't always the case. Expats from China might have to look around to find a doctor who's open to discussing all possible avenues of treatment.
Anticipating Gaps Between Urban and Rural Care
In China, healthcare in rural areas can be limited at best and non-existent at worst.  In rural areas, residents can take hours or even days to get to the nearest clinic. As such, the modest standards of rural healthcare in other countries might come as a pleasant surprise. However, Chinese residents who are used to the exemplary hospitals in Shanghai and Beijing will be shocked by busy, crowded urban public hospitals around the world. Depending on where you come from and where you settle, your new healthcare model may be very different indeed.
Holding private insurance in addition to public insurance in your new country gives you the best of both worlds. Whether you're in an urban or rural area, you can see specialists more quickly and enjoy shorter appointment wait times. Additionally, you'll be seen in more private and comfortable facilities.
Public Health and Smoking
China lags behind many countries when it comes to public health policies about tobacco control. While smoking still remains popular in many Chinese workplaces and is seen as a sign of friendship, in many other countries attitudes towards tobacco use are much more restrained. Tobacco is banned in workplaces, restaurants, and even most public spaces in many countries around the world. Public health campaigns about the dangers of smoking are vigorous. Chinese expats who smoke can expect their new physician to talk to them about this habit.
There's another side to smoking that citizens from China will have to adjust to. While up to 74% of Chinese men smoke, less than 8% of Chinese women use tobacco. While men, in general, are more likely to smoke than women around the world, few countries have this kind of gender gap. As such, in environments where smoking is permitted abroad, Chinese expats may be surprised to see that women are indulging nearly as much as the men are.
Time Abroad and Planning to Return Home
When you return home to China, you won't automatically be enrolled in public health insurance. You'll likely have to re-enroll with your local provider and possibly wait until coverage kicks in.
Related: