Accidental Death and Dismemberment Travel Insurance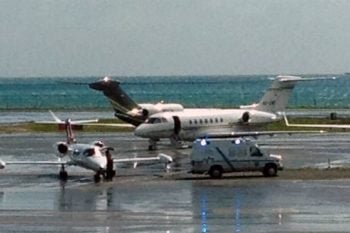 Travel is fun and engaging. Wherever you visit, exciting experiences await and so do many new adventures; however, along with new adventures, there can also be risks. Accidental Death and Dismemberment (AD&D) insurance is something nobody wants to think about. But it can help your loved ones to be financially secure if an accident does happen while overseas (see: overseas insurance).
There is no way to predict if an accident will occur and AD&D insurance coverage is an important part of protecting your family if you were to become permanently disabled or die prematurely while traveling.
AD&D coverage pays an indemnity (a lump sum payment) in the amount your policy specifies. That amount is paid directly to your beneficiaries or to your estate if there are no designated beneficiaries. These benefits are in addition to any other benefits or international life insurance plans you might have.
Typically, the coverage for death benefits is 100 percent of the policy limit while dismemberment benefits are at a percentage per loss and increases for multiple losses.
Understanding What "Accidental" Means
Accidental death and dismemberment insurance offers compensation to a designated beneficiary in the event of the policyholders' accidental death. It also provides compensation to the policyholder in the event of a limb dismemberment or other included injury. The policy is meant to cover true accidents. As such, it doesn't pay out if the policyholder is in some way responsible for the circumstances (such as driving while intoxicated).
It's important to note that AD&D insurance is different from international life insurance. AD&D policies exclude all deaths that result from illness. This includes both long-term ailments and sudden events like a heart attack. It's truly just for accidents – situations that are utterly beyond control and completely accidental circumstances.
AD&D's narrow, restricted focus has an upside. Travel insurance policies are usually very affordable, as catastrophic accidents are (thankfully) very rare. As a result, AD&D insurance allows travelers to invest in comfort and peace of mind for a very reasonable price.
There are three types of plans and they can be purchased for single trip or annual travel insurance policies. Let's review the different options:
24-hour AD&D
The most comprehensive form of AD&D coverage, the 24-hour plan offers coverage from the time you leave on your scheduled trip until the time you return home. The 24-hour coverage allows for you to be covered at all times for travel accidents that lead to permanent disability or death.
Flight Accident AD&D
This type of coverage is specific to air travel. Coverage is provided if death or injury is sustained while boarding, riding on and exiting an aircraft. Coverage may also include being struck by or run down by an aircraft. Flight Accident AD&D benefits will not apply if injury or death occurs during the non-flight portion of your trip.
Common Carrier
This type of policy is geared to general travel. You will have coverage for incidents that might occur while you are away, whether it be traveling on an airplane, train or cruise ship.
What is covered?
Typically, AD&D coverage provides benefits if the insured person has an injury the results in:
Death
Irrecoverable loss of vision in one or both eyes
Permanent loss of one or both hands or feet
To qualify for benefits, the loss must be a direct result of an accident and occur within a certain number of days from the incident – generally 180 to 365 days. Review plans carefully before purchase so you know what they cover.
Comfort and Support During Tragic Times
That comfort has a long reach. In the tragic event of a policyholder's accidental death, their beneficiary (usually a spouse, child, or other loved one) will receive a generous insurance payout. It can be a helpful supplement to standard life insurance in the event of sudden and unexpected death.  The AD&D insurance payout can be used to provide extra support in a time of extreme need. For instance, it could help pay for counseling or the cost of reuniting family members for extra support.
Discussing the Other "D": Dismemberment
While "death" is a fairly straightforward, albeit uncomfortable term, "dismemberment" has a broader meaning. It refers to what happens when someone loses a limb or appendage as a result of an accident. It could be as big as an arm or a leg or as small as a toe or a finger. And it also usually includes compensation for complete sensory loss (like the loss of vision and hearing, even when there is no dismemberment).
While it's hard to provide value on just how essential a particular body part is to a person's life, AD&D policies tend to operate on a sliding scale. A common example is that a policyholder receives 50% of the value of the policy if they lose a whole limb. For a less severe injury like the loss of a toe, 25% of the policy value is commonplace.
No matter the injury or loss, there's no denying that the results are catastrophic. The aftermath of such a horrific accident means tremendous mental and physical adjustments. That could involve everything from fittings for a prosthetic limb to retraining to perform a new job. The financial support an AD&D policy provides is invaluable.
A Particular Risk for Global Travelers
Accidents can happen at any time and without any notice. But for travelers, there's one particular kind of accident that is sadly very predictable. Road and traffic accidents are a leading cause of AD&D claims for travelers. In Canada, there are on average 6 road traffic fatalities for every 100,000 members of the population (based on 2012 statistics). In Jamaica, it's 11.5 per 100,000, in Zambia it's just under 25 per 100,000, while in Thailand it's 36.2 per 100,000. As a general rule, developing countries – even those that are home to vacation hot spots – have road fatality rates that are significantly higher than the worldwide average. A gorgeous beach makes it easy to forget just how varied road safety standards are around the world.
Accidental death and dismemberment insurance can be awkward to talk about, even a bit frightening, but travelers should take heart. True accidents are rare and getting coverage is affordable and reassuring.
Recommended Travel Insurance with AD&D Benefits
Two plans we suggest are the Atlas Plan and the Patriot Plan. The Atlas Travel Insurance offers a $250,000 maximum benefit (excluding loss due to Common Carrier Accident) to any one family or group and is not subject to deductible or overall maximum limit. The IMG Patriot Travel Insurance plan offers $50,000 principal sum, not subject to deductible, as long as the death occurs within 90 days of the accident. For more details, to generate a quote, or to purchase coverage, click on the plan links below.
What is not covered by AD&D insurance?
AD&D insurance does not cover the cost of emergency medical evacuation or the repatriation of remains. Coverage for those services would fall under a separate plan, such as travel medical insurance.
When researching your travel insurance options, be sure to ask about AD&D coverage. It is a part of some travel medical insurance and some travel insurance packages. Sometimes it can be purchased as a standalone plan, but there is likely an opportunity to upgrade the plan you are purchasing to include AD&D.
Above all, by purchasing AD&D insurance you can rest assured that your family will be taken care of should an unfortunate accident did occur.
Related: