Advice and Tips for Taking an International Cruise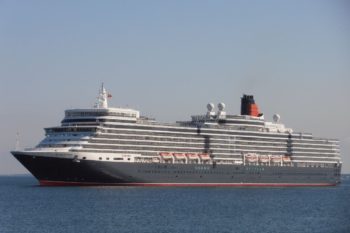 Are you thinking about going on an international cruise? Millions of people from all walks of life enjoy the chance to see the world aboard a seagoing vessel each year. Cruising is one of my favorite ways to see a great variety of international destinations at once: In just a week or ten days, you might be able to fit in a dozen different ports of call. As with any type of travel, proper planning is essential. This week, I've compiled some of the most important fundamental advice when it comes to making the most of your cruise. Not only will you learn how to stay healthy and safe while aboard, but you might pick up a tip or two for making your globetrotting travel even more fun.
Important Things to Pack for a Cruise
There are several things you should consider packing to make your trip more comfortable:
Sunscreen: If you are going to be sunbathing on the deck, as you can on many ships, you should definitely bring sunscreen and a hat. Sun exposure can be increased significantly by the reflection of sunlight off of the waves during the day. A trusty pair of sunglasses is also useful.
Non-Internet-based electronics: Remember that odds are good that you will have no Internet access or very limited availability. Make sure that any electronics are set to airplane mode so they won't be searching for a signal. MP3 players and other solo gadgets can be good to pass the time.
Toiletries: Although it can be something of a hassle to get toiletries through security at your port of embarkation, it is worth it. Ships generally offer a limited supply of soap and shampoo and very little else. Pack enough goods for your whole voyage so you won't have to search for more while in port.
Insurance: Even though this is not something you pack, it is certainly something you cannot leave behind. New regulations from cruise ship operators require that all passengers be fully vaccinated from the COVID-19 virus or procure valid travel insurance prior to boarding. Coverage requirements include $25,000 per person in medical coverage and $50,000 per person for emergency medical evacuation with no COVID-19 exclusions.
What to Expect on a Cruise Trip
The "style" of cruise you go on can vary greatly depending on the brand, destination, and time of year. On most ships, a daily itinerary of shipboard events arrives each morning, slid under your stateroom door. None of these are mandatory except for the safety meeting at the beginning of your trip, which will outline how to use your life vest in the event of an emergency. While many ships are "hands-off" in style, some have a rigorous schedule with many shore excursions and social events. There may be some "peer pressure" to attend at least a few shows or group classes, as your cabin steward and other staff will often remind you about big events. You should bring at least one formal outfit, as some brands have black-tie rules for dinner. But if a black tie is not your style, don't worry: Room service will always be available during your cruise.
How to Avoid Seasickness
If you know you are prone to seasickness, the best cabin for you is a more centrally located and lower one, preferably a larger suite. Large suites can be expensive, but they provide more stability. Rooms located in an inside corridor, with no windows facing the ocean, will also be helpful. Be sure to get plenty of sleep, as symptoms of seasickness are worsened by lack of rest. Every year, thousands of people make the unpleasant discovery that they get seasick while on a ship. Ask your cabin steward or other staff members if the ship is provisioned for this: Many ships carry a small amount of complimentary over-the-counter seasickness medication. Likewise, some of the largest ships have more robust pharmacies and infirmaries.
Safety and Medical Tips for your Cruise
Before going anywhere by sea, pay careful attention to any warnings that you might find about vaccination requirements. Even if you are not planning to leave the ship to visit a particular port of call, your fellow travelers will do so and may bring back viruses or germs that could be troublesome without the appropriate preparation. If you take medication yourself, be sure that you have a sufficient amount for your entire trip. If possible, carry about 150% of what you need so that you will still be adequately supplied if something happens to your medicines. For security reasons, you will usually have to carry all medications in the original bottle, but you can carry them on your person for added protection. While on a ship, it's important to wash your hands thoroughly after using the restroom and before and after eating food. This is especially critical in the close quarters of a cruise ship, so take extra precautions. It is also a good idea to consider showering every day, twice a day if it fits into your schedule, to help reduce the likelihood of bacterial infection. Last but not least, make sure your trip is adequately covered by travel and medical insurance for travelers from InternationalInsurance.com. When you fall ill on a ship, it can be difficult to know what quality of medical care will be available, so insurance will provide you with the opportunity to seek the best care wherever you are, which can make a big difference.
Helpful Cruise Resources
Photo by Pjotr Mahhonin (Own work) [CC BY-SA 3.0], via Wikimedia Commons