Health Insurance in Switzerland for Expats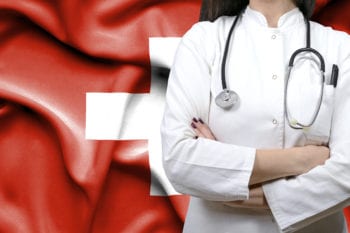 It comes as no surprise that expats love Switzerland. This beautiful European country has a booming economy, lots of job opportunities, and a superb quality of life. It's also the embodiment of good health. Living in Switzerland means embracing recreation and the great outdoors, living the good life with cheese and chocolate, and enjoying an outstanding medical system. But the healthcare system in Switzerland is unlike any other. If you're contemplating a move, this is what you should know about health insurance in Switzerland.
Overview of the Swiss Health Care System
Switzerland has universal healthcare and it is considered one of the best in the world. The World Health Organization ranks the Swiss healthcare system 20th overall.
Although there are no free healthcare services in Switzerland, the government requires all individuals to have medical coverage. The state itself does not run the public healthcare program. Individual public healthcare is provided through a number of government-approved, non-profit insurance providers. This system is highly regulated through the Swiss Federal Law on Health Insurance. It ensures that prices are fair and that all residents receive the same high-quality care.
While Switzerland has a reputation for being a very expensive destination, it doesn't spend very much on healthcare. Only about 10.8% of GDP is directed towards healthcare costs. Some countries spend nearly double that amount and deliver far less care.
How to Choose Swiss Health Insurance
All Swiss residents must hold basic public health insurance coverage. Expatriates and international citizens are free to choose whatever insurance company they want. There are more than 60 government authorized providers to choose from, giving patients plenty of choices. There's a big incentive to start your search early. If you don't make a choice and commence enrollment within three months of arrival, the government might choose for you. If this happens you may end up with more expensive premiums than you want or miss out on key services.
While all providers must offer basic health care on a not-for-profit basis, they are free to sell private supplemental coverage at any rate they want. Expats often choose their provider not on the basis of the basic insurance plan, as these are all virtually identical, but on the basis of what is offered for private coverage.
Pros and Cons of the Local Health System in Switzerland
Under the terms of the Health Insurance Act (which is known as KVG or the krankenversicherungsgeset), all 60 of the government-appointed providers must offer identical basic health coverage. This coverage includes illnesses, maternity care, accidents, and emergencies. Furthermore, home visits are covered by insurance in most cases. And services like physiotherapy, nursing care, occupational therapy, speech therapy, and nutritional counseling are covered if your doctor recommends them.
The quality of this care is excellent. Patients can expect outstanding care, modern facilities, and world-class physicians.
Even though public healthcare in Switzerland is superb, it's very common for locals to hold private supplemental insurance. In fact, more than 80% of Swiss residents have private insurance coverage. Private plans allow patients to have a single room when staying in a hospital, allowing for more private, comfortable care. It also means patients have their choice of doctor. Furthermore, wait times are significantly shorter.
How Expats Can Qualify For Health Insurance
Expats from an EU or EEA country are eligible to receive healthcare at the same costs and standards as Swiss nationals, provided these expats hold a European Health Insurance Card. The EHIC is free but you must apply for one before you leave home.
For all other expatriates, if you live or work legally in Switzerland, you're required to have health insurance, no matter where you are from. While you have up to three months to apply from your date of arrival, the government strongly encourages everyone to apply as soon as possible to prevent possible delays.
To sign up, you have to visit the insurance company you'd like to register with, either online or in-person, and fill out an application form to enroll. Once your enrollment is confirmed, you'll have to pay a monthly premium.
Your public health provider will supply you with a medical card. You'll receive it in the mail as soon as you're approved and you must bring the card with you to all medical appointments.
Patients have full freedom to choose their public healthcare provider and the type of plan they want. However, most plans are relatively expensive when you take into account cost-sharing methods like deductibles (which is known as the franchise) and co-pays. Patients have to pay the set deductible before their coverage kicks in. After that, the co-pay amounts to about 10% of the costs beyond the deductible. Thankfully, the annual co-pay costs are capped a yearly maximum.
Best Health Insurance Company for Expats Living in Switzerland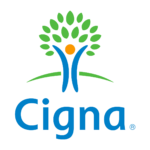 The flexibility to tailor a plan to suit your individual needs
Access to Cigna Global's trusted network of hospitals and doctors
The convenience and confidence of 24/7/365 customer service
Plan Details
|
View Brochure
Health Insurance for U.S. Citizens in Switzerland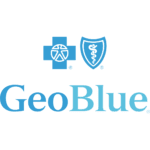 Premium Benefits, Coverage and Service
Define your deductible and prescription benefits
For Foreigners in the US or US citizens abroad
Plan Details
|
View Brochure
How Routine Doctor Visits Work
Most General Practitioners (GPs) work on an appointment basis and walk-in clinics are rare. In most cases, you call your doctor directly to book the appointment at least 24 hours in advance. Most public insurance providers don't require advanced knowledge of your booking.
If you require a specialist appointment, your GP can refer you but it's not necessary. Most specialists are happy to accept direct appointment bookings.
Since 2016, pharmacists have taken responsibility for some minor ailments. They can conduct a standardized triage and they can prescribe medication. If you have a minor concern like a cold or a rash, visiting the pharmacist is often the quickest, easiest, and cheapest route for care.
How To Find A Family Physician
In most cases, public healthcare holders are free to choose their own doctors. As with most destinations, asking friends, colleagues, and other expats in Switzerland for recommendations is a good place to start.
In some circumstances, your insurance policy may restrict your choices. This is often the case with less expensive policies. Essentially, costlier policies come with more choices. Some medical plans operate on an HMO plan model. As such, the patient is required to visit a designated healthcare center for primary care. In exchange for these restrictions, many HMO models have steeply discounted monthly premiums.
Related: