Health Insurance in Hungary for Expats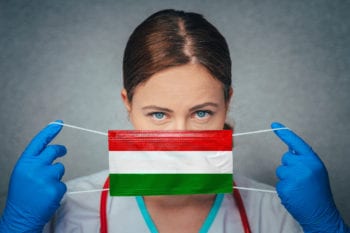 Hungary is an increasingly popular destination for expats. Compared to many of its neighbors, the cost of living there is very affordable. This is the perfect place to relocate on a budget! The country also offers a high standard of living. Public transportation is inexpensive, the food scene is great, and the arts – from opera to filmmaking – thrive here. Hungary is also one of the most popular destinations for medical tourism in Europe. As such, its private facilities are thriving. Dental care, cosmetic surgery, orthopedic surgery, fertility treatment, and eye surgery are all popular medical treatments for foreign visitors. However, many challenges remain for the public healthcare system. As such, if you're planning to move, it's important to understand the ins and outs of health insurance in Hungary.
Overview of the Hungarian National Health Care System
Hungary has a tax-funded system of universal healthcare. This system covers 100% of the population. It is primarily funded through payroll contributions, general taxation, and co-pays on auxiliary services. Together, these sources of income make up the Health Insurance Fund or HIF. Should the system find itself underfunded or in need of capital costs, the state must provide budgetary assistance.
Children, parents with a baby at home, students, retirees, people with no income, those with disabilities, priests, and other church employees are covered at no cost at all.
Things You Need to Know When Considering Insurance
Hungary's healthcare system is financed through the Health Insurance Fund (HIF). It, in turn, is responsible for allocating funds to 20 county branches. These county branches then enter into contracts with health care providers, which are usually local governments. As such, funds should be distributed equitably to all parts of the country.
However, in reality, the south and east of the country always seem to be chronically underfunded and lacking in resources. While Hungary looks like a small country compared to the United States or Australia, there are real regional disparities to contend with here. If you're considering insurance, make sure you have adequate coverage to compensate for these gaps of care in the east and south.
Pros and Cons of Using the Hungarian Health Insurance System
The standard of public healthcare in Hungary ranges from fair to very good. In urban areas such as Budapest, there are good hospitals, doctors, and testing facilities. However, across the country, many hospitals and clinics are out of date. The healthcare system is in need of a serious infusion of cash to bring its infrastructure up to date.
By contrast, the private healthcare system is staffed by many of the country's best doctors. Since the public system doctors are not well paid, many migrate over to the private system instead. Furthermore, there are more English speaking doctors in the private system compared to the public system.
Additionally, being treated in a private clinic or hospital means shorter wait times, greater access to specialists, and more comfortable, modern facilities. In general, most expats are glad that they have access to care within the public system. That said, most still carry private supplemental health insurance.
How Expats Can Qualify for Health Insurance
Expats from the EU and the EEA are able to use the European Health Insurance Card or EHIC in Hungary. This means they receive the same standard of care as Hungarians do. However, they must apply for their free EHIC before leaving home. Additionally, Hungary and the UK have a reciprocal health agreement. As such, British citizens receive free healthcare in Hungary.
Expats who are legally working in Hungary qualify for public health insurance because they make mandatory payments through their payroll deductions.
All foreigners in the country, including tourists, are automatically covered to receive emergency first aid treatment. However, this is sometimes interpreted as Hungary gives free healthcare to visitors. Nothing could be further from the truth! Tourists should carry a global medical health insurance policy to cover any serious medical care they need in the country.
What You Need to Know About Applying for Public Care
In theory, accessing public health insurance in Hungary is easy. Once you have your work permit, you can apply for your health insurance card. This is known as a Társadalomizosítási Azonosító Jet or TAJ Card. You can do this at the local health authority in your residential area.
In reality, things are more complicated. Unless you are fluent in Hungarian, you will need the services of a friend or translator to help you with the forms and paperwork. The country's healthcare system is very bureaucratic and expats can safely anticipate this process taking some time.
Public healthcare in Hungary is universal and covers all residents. Health insurance contributions – about 3% of total income – are collected from employees through their payroll. Employers cover an additional 15%.  It doesn't matter if you want to be enrolled or not – you'll be paying for it. Additionally, patients can expect co-pay costs on several auxiliary services. This includes prescriptions, dental care, and rehabilitation services. These fees serve as a further form of funding for the system.
Benefits of a Global Medical Insurance Plan
As an expat or foreigner in Hungary, choosing a private global medical insurance plan will be your best bet. You will have access to the best doctors and facilities and you won't have to worry about speaking the language. These plans are some of the best plans if you are living in Hungary as a foreigner.
Best Hungary Health Insurance for Expats and Foreigners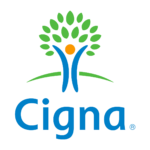 The flexibility to tailor a plan to suit your individual needs
Access to Cigna Global's trusted network of hospitals and doctors
The convenience and confidence of 24/7/365 customer service
Plan Details
|
View Brochure
Best Health Insurance for U.S. Citizens in Hungary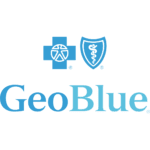 Premium Benefits, Coverage and Service
Define your deductible and prescription benefits
For Foreigners in the US or US citizens abroad
Plan Details
|
View Brochure
How Routine Doctor Visits Work
The role of the GP is an evolving one in Hungary. A significant amount of their work involves providing prescriptions and referral services. However, efforts are underway to make preventative medicine and education more of a priority. While patients can technically make an appointment with a specialist directly, they are strongly encouraged to visit their GP and have them make the appointment on their behalf.
As every expat in Hungary can tell you, "gratitude payments" are an essential part of medical appointments. This is just a fancy way of saying that patients – especially expats who are seen as being wealthy – are expected to tip at public healthcare appointments. Online expat chat forums are filled with questions about how much of a tip is appropriate for different services. And it seems that every expat has a story about someone who didn't tip and then felt this social faux-pas haunted them for years. They're convinced that their poor tipping reputation ruined their chances of getting a fast appointment. The system of gratitude payments is very real and very powerful. In fact, many expats have concluded that the amount they pay in tips for routine appointments comes close to what they'd pay to see a private physician, where tipping isn't part of the cultural norm.
How to Find a Family Physician
The first step in finding a family physician in the public healthcare system is to go to your local clinic in your district. These local clinics come in all sizes and formats depending on how big the district is and what part of the country it is located in. Generally, there are several family doctors to choose from. Note that once you register with one, you are generally required to stay enrolled with them for at least a year before switching physicians.
With private health insurance in Hungary, you can visit any physician you want so long as there are no restrictions from your insurance provider.
Related: