What Is The European Health Insurance Card?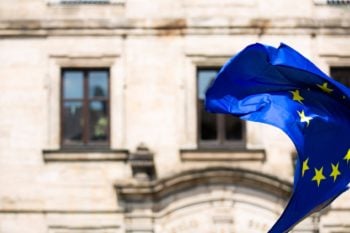 The European Health Insurance Card or EHIC is a no-cost, multi-national health insurance program. It allows European citizens and legal residents covered by a public health insurance plan or mandatory social security scheme to receive no-cost and low-cost necessary medical treatment in other member states. Should a French citizen need a sudden appendectomy during a vacation in Italy, they will receive it in the same way and for the same cost as an Italian would. A Norwegian visiting Brussels for a conference would be treated the same as a Belgian citizen should they break their leg. Overall, it's a great program that offers Europeans a lot of flexibility and peace of mind.
Who Is Eligible and Where Can You Use It?
32 countries participate in the European Health Insurance Card program. That's 28 member states of the European Union, 4 member states of the European Free Trade Association, and Switzerland.
You do not have to be an EU citizen to use the EHIC. If you are a legal resident and covered by European social security you are also covered by the EHIC in most countries. However, even if you successfully receive the EHIC as a legal resident expat, you cannot use it in Denmark, Iceland, Liechtenstein, Norway, and Switzerland.
The EHIC is applicable to all French overseas territories that are part of the European Economic Area (EEA), including Martinique, Guadeloupe, Reunion, and French Guiana. However, non-EEA dependent territories such as Jersey, the Isle of Man, Aruba, the Channel Islands, and French Polynesia are excluded
However, there are exceptions to every rule. There are agreements in place for the use of the EHIC in the Faroe Islands and Greenland, despite not being in the EEA.
Finally, the EHIC boasts coverage for all Europeans, all across Europe, but there is one notable exception. Croatians are not eligible to use the EHIC in Switzerland.
What Does the EHIC Cover?
The European Health Insurance Card provides coverage for necessary and unplanned care. Examples include breaking an arm, developing a chest infection, or needing care after a car accident. It also provides care in the event of an ongoing serious medical condition, like diabetes or asthma.
It's important to look at what the EHIC does not cover. The EHIC does not cover non-urgent care. The intention of the EHIC is that European residents can continue with their business or personal travels without needing to return home for pressing medical care. As such, a complication from ongoing asthma would be covered. But being irritated by seasonal allergies can wait until your return. As well, a serious ankle sprain would be considered an urgent need but aching knees after a long day of sightseeing would not.
Planned treatments are also not covered. If you routinely get a dental check-up every August, you can't receive it in the country you're visiting just because it's more convenient. You also can't use the EHIC to 'shop' for specialists – ie visiting different countries just to use the services of their renowned specialists.
How Do You Apply for a European Health Insurance Card?
The best thing about the European Health Insurance Card is that it's FREE! There are legitimately no costs associated with it whatsoever. However, some less than reputable firms have advertised their services as third-party administrative coordinators. For a big fee, they will take care of the application process on your behalf. While such services might be helpful when it comes to getting travel visas, they're completely unnecessary for the EHIC.
Can I Apply Online for the EHIC?
Yes. An online application is available for the European Health Insurance Card. For both new applications as well as renewals, you can apply online using the official EHIC online application form. This is free of charge. There are no costs for your application although some private companies or agencies will charge a fee if you use their services. The EHIC is free – there are no costs for applying.
Apply Online for EHIC: Apply Online for the EHIC (EHIC.org.uk)
How Much Does the EHIC Cost?
The cards are provided free to legal residents of participating countries who are covered through public healthcare insurance. Each individual country is responsible for the distribution of the EHIC to its own citizens. For some lucky people, the EHIC comes automatically with their national health insurance card. However, for most people, you do have to apply for the EHIC. It's usually a simple form. You must prove your identity, citizenship, address, and so on. You have to be part of your country's social security system to be eligible. That means contributing to the economy through taxes or other deductions or being part of a group that has an exemption. Every family member needs to apply individually for their own card.
There are some interesting rules which govern EHIC use for Romanians. Romania is the only participating country where not all permanent residents are covered by health insurance. And those who are insured have to maintain that coverage for five years in order to apply for an EHIC. Rules regarding residency and insurance have typically discriminated against the Roma people of Romania. As such, many in this community have neither state healthcare coverage nor an EHIC.
European Health Insurance Card Renewal
How do you renew your European Health Insurance Card? European Health Insurance Cards are usually valid for five years but it's up to each country to determine the validity period. You can start the EHIC renewal process up to 6 months before your card expires. Applying to renewal is even easier than your initial coverage application. In many countries, it's a simple online procedure. You can learn more about the EHIC renewal process here.
Do You Still Need Other Kinds Of Insurance?
The European Health Insurance Card in no way replaces travel insurance. There's a world of difference between the coverage provided by an EHIC versus a European travel insurance policy. The EHIC does nothing to help with lost luggage, medical evacuations, or protecting travel plans.
As well, the EHIC program only offers care through public medical facilities. You're treated just like a citizen of the country you're visiting. You will wait in their public hospitals and clinics just as they would. If you normally reside in a country with exceptional public health facilities standards but you're traveling to a member country where the public system is more modest, private health insurance will enhance your comfort and privacy.
Related: Schengen Visa Insurance Advice and Travel Insurance Applications
Travel Insurance for US Citizens Abroad
How Do You Use the Card?
If you need to see a doctor, show your European Health Insurance Card to the staff. In some countries, state healthcare is absolutely free – which means it's free for all EHIC participants as well. Typically, however, you pay upfront and then reclaim the costs after the fact. How much you pay and what is reimbursable depends on each individual country's healthcare policy.
Remember, the system focuses on being covered for the same things that a local resident would be covered for. If there are costs that aren't included in the local healthcare system, such as prescription drugs, you won't be reimbursed for them. If the country you're visiting has a co-pay for doctor's visits, you will have to pay for them. That cost is usually not reimbursable either.
Don't forget to ask for receipts and any other paperwork which will help you complete your future claim. And don't be surprised if you're asked to produce photo identification along with the European Health Insurance Card itself. The cards don't have photos on them and thus your identity might be confirmed by other means.
For long term foreigners living in Europe, here are a few suggested articles on health insurance: