Which Countries Provide the Best Health Care
Healthiest Countries with the Best Overall Medical Care
A visit to France is on every traveler's list and it's not just for the country's charm. It's also good for your health! As we are often asked which are the healthiest countries to live in, we thought the following would be a helpful guide. The World Health Organization has rated France as having the most efficient health care program in the world. Coming close behind to round out the top 10 list:
France (French Healthcare)
Italy (Healthcare in Italy)
San Marino
Andorra
Malta
Singapore
Spain (Health Care System in Spain)
Oman
Austria
Japan (Japanese Healthcare System)
Related: Health Care Rankings by Country
Countries with the Most Doctors and Nurses
When you need a doctor, you NEED a doctor. But in some countries, they're in greater supply than others. Qatar has the highest number of doctors per capita, with just over 77 doctors per 10,000 citizens. For a small country, they are thinking about big improvements in their health care system. Filling out the top 10 list are Cuba, Austria, Russia, Georgia, Lithuania, Italy, Switzerland, Germany, and Bulgaria.
When it comes to nurses, nobody can beat Ireland. It has just over 15 nurses per 1,000 members of the population. Following in their footsteps are Norway, Finland, Netherlands, Iceland, United Kingdom, Belarus, Switzerland, Denmark, and Sweden.
List of the Best Hospitals in the World
It's not very often that a hospital has a brand name recognition on par with celebrities but Johns Hopkins Hospital in Baltimore has been the top-ranked global hospital for 20 years. For children, London's Great Ormond Street Hospital tops the list. It was the very first pediatric hospital in the world when it opened in 1852. It retains its fantastic facilities in part because it receives the royalties to Peter Pan (the play).
As you might expect, many of these hospitals are located in the USA. Some may ask why the USA is not included in many of the top 10 lists of healthiest countries. Although there are great hospitals in the USA, often they are hard to get access to. Access to quality care and cost of care are two areas where the USA falls behind most other countries pushing it further down these lists.
According to Webometrics, here is a list of the top 10 hospitals in the world:
Make sure you have access to the best hospitals and doctors; Buy international Health Insurance before you move to a new country.
Travel Medical Insurance for 5 Days to One Year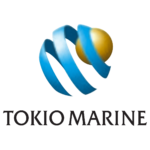 COVID-19 coverage outside your home country
Choose between the basic and more extensive coverage
Meets Schengen visa insurance requirements
24/7 worldwide travel and emergency medical assistance
Plan Details
|
View Brochure
|
Apply Online
Global Health Insurance for a Year or Longer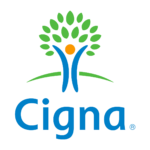 The flexibility to tailor a plan to suit your individual needs
Access to Cigna Global's network of trusted hospitals, clinics, and doctors
The convenience and confidence of 24/7/365 customer service
Plan Details
|
View Brochure
Healthiest Countries to Live In
It's no surprise that many of the countries already mentioned have earned a place on the top 10 list of healthiest countries to live in. The rankings take into account everything from life expectancy to smoking rates to immunization levels. In USA Today's research, Qatar came in first – with a high number of doctors per capita no doubt playing a big part in its results. Norway, Switzerland, Luxemburg, and Japan were close behind. Iceland, Austria, Singapore, Sweden, and Australia rounded out the top 10.
A different set of criteria is used to calculate the countries that enjoy the highest standards of living in the world. Healthcare is a very important consideration but other factors such as social spending, affordable housing, education, and tolerance are also part of the equation. From this perspective, Finland cannot be beaten. Joining it in the top 10 are Canada, Denmark, Australia, Switzerland, Sweden, Norway, Netherlands, United Kingdom, and (tied) Iceland and New Zealand. Finland was also ranked as the world's happiest country in 2018 – clearly, they know a lot about living life to the fullest! Is it on your travel bucket list?
Bloomberg's List of the Healthiest Countries
Bloomberg has crunched numbers from the UN, World Bank and World Health Organization, scoring 169 nations on a range of factors from life expectancy to obesity, tobacco use, air quality and access to clean water. Here are the top 20:
Note: Bloomberg evaluated health variables and risks ranging from those of behavioral nature to environmental characteristics. Final index only included nations with at least 0.3 million population and sufficient data. 169 WHO states met the criteria to be included. To access the Bloomberg 2019 Healthiest Country Index data set for all nations, click here (paid subscription required).
Best Global Medical Plans Based on Where You Will Be Living
Our advice on the best global health insurance for international citizens or expatriates living in specific countries based on the top destination countries of people living abroad.
Do You Need Medical Insurance in Any of These Countries? Read: