Stress-Free Winter Traveling: A Guide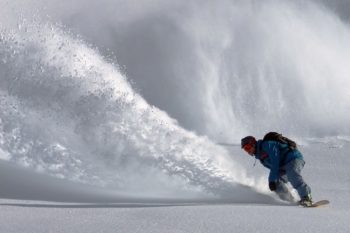 It's that time of year again – people are trying to either escape the chilly winter weather by choosing a tropical destination with all-inclusive resorts or they are embracing majestic snow-filled slopes by skiing or snowboarding. Whether your dream winter vacation includes a sandy beach, slopes, sports, festivals or a quiet discovery of a new city, it is important to be well prepared to enjoy a stress-free vacation and to avoid any chaos at the airport.
Travel when other people can't. When booking your vacation, avoid the beginning or the end of the week. Tuesdays and Wednesdays are known to be good traveling days because air traffic is lighter. It also generally means less expensive fares, fewer chances of having a delayed flight, and a less busy airport. When traveling on busy and popular dates, such as Spring Break, consider making your reservation earlier than usual to avoid expensive fares. On most travel booking websites, choose "flexible dates" as a search option to see alternate travel dates around the same time period. There might be one combination of dates that will have a much lower fare than others.
Choose your flight carefully. To avoid the frustration of a delayed flight, consider booking an early morning flight. As much as you may not like getting up early, booking a flight before 8 am usually means that the aircraft arrived the night before and is more likely to depart on time. Even though the weather cannot be controlled, severe weather is more likely to occur in the afternoon or the evening. Lastly, if possible, choose a nonstop flight to reduce the risk of flight delays associated with connecting flights.
Purchase travel insurance. Purchasing travel insurance considerably reduces the financial risks related to trip cancellation, interruption and delays, lost baggage, medical care, theft, travel company bankruptcies, emergency evacuation and repatriation to your home country. Most travel insurance plans will combine the following benefits, amongst many others:
Trip Cancellation, Interruption or Delays. Trip Can Insurance will cover the cost of your trip should you cancel or interrupt it for a valid reason. For example, a sudden illness or injury (you, a family member or travel companion), the death of a relative, terrorism, a family member at home gets sick or a missed flight due to reasons outside of your control such as a car accident. Verify the terms of your policy if you or a family member has a pre-existing medical condition. For travel delays, a specific coverage amount is usually allocated with a maximum amount available per day.
Health Travel Insurance is temporary medical insurance for injury or illness while outside of the country. It typically includes coverage for hospitalization, transportation by a local ambulance, prescribed medications and more. Most health plans will not provide medical coverage outside of the country and if they do, the coverage is very limited.
Emergency Evacuation and Repatriation: Without insurance, international evacuation can cost over $100,000. Emergency evacuation insurance is particularly important when traveling in remote areas or areas where hospitals cannot provide appropriate care. The insurance will cover the cost of transportation to another qualified hospital in other parts of the country or to a hospital back home. Repatriation insurance will make all the necessary arrangements for transportation and return of mortal remains to your home country for burial.
Extreme Sports Travel Insurance: many popular activities such as scuba diving, bungee jumping, and winter sports require additional coverage. This extra coverage usually comes with an added premium. Read the terms and conditions of your policy to ensure your planned activities are covered in the case of an accident or medical emergency.
Check in 24 hours in advance. Checking in online 24 hours in advance can be a time saver and also secures your seat on the plane. Your boarding pass can be sent electronically to your smartphone, printed at home or alternatively printed at the airport with the airline self-serve kiosk. In the majority of airports, there is a luggage-only line that is much faster than the full-service line. Whether you are traveling as a couple, as a family or as a group, consider reserving your seats on the plane in advance to be able to sit together. This service might come with an extra cost but saves the hassle of finding seats together on the plane if at all possible when left at the last minute.
Arrive early. For international flights, it is recommended to arrive at least three hours early to account for long security and check-in lineups. In the case of a domestic flight, the recommended arrival time to the airport is 90 minutes prior to departure. Each airline has different cut-off times for gate and check-in points; ensure to confirm the minimum arrival times with your airline to avoid any surprises. Most airlines will not permit bags check-in less than 45 minutes to an hour before your flight leaves. This doesn't apply to carry-on bags.
Parking options. Parking at the airport can be very costly. If you have family or friends that live nearby, it might be a good idea to leave your vehicle at their house and use public transportation to the airport. Many hotels in the vicinity of the airport will also offer free parking for a week with an overnight stay. Shuttle services are normally available from the hotel to the terminal. On the plus side, this option can ease the stress caused by last minute packing and final checks.
Baggage weight allowance. Confirm luggage and carry-on weight allowance with your airline and make sure to weigh your bags before leaving for the airport. If traveling as a group, some airlines may allow for sharing the weight amongst passengers. In some cases, it can be very advantageous to upgrade to business class or elite status to benefit from extra weight allowance. Sometimes, it can be considerably less expensive than paying the overweight bag charge at the ticket counter.
Carefully Review the Transport Security Administration (TSA) rules. Rules and regulations are often changing and being up to date on what is allowed and what is not allowed through TSA security checkpoints is primordial.
Liquids, gels, and creams are allowed in a 1-quart bag with a limitation of 100ml or less per item. This rule does not apply to medication and child/infant nourishment.
Review the list of prohibited items (sharp objects, explosive/flammable, etc.).
Valid identification is required at the airport checkpoint for adult passengers 18 and older. For travel within the United States, children under 18 are not required to provide identification when traveling with a companion.
Make sure to remove laptops, belts, jewelry, jackets, and shoes for security screening. Children under 12 no longer have to remove their shoes through security checkpoints.
Get TSA Pre-Checked for expedited screening and to avoid long wait times. If eligible and approved by the program, passengers are exempt from removing their shoes, light jacket, laptop and much more.
A winter vacation is a short gateway that makes those long winter months feel shorter. The last thing on your mind should be worrying about what could happen on your trip. To enjoy a stress-free vacation, contact one of our agents to compare travel insurance plans from multiple carriers and find a plan customized to your specific needs.
Also Read: