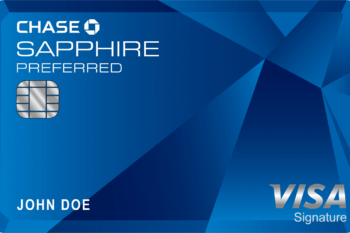 Does My Credit Card Provide Sufficient Travel Insurance?
One of the more frequent comments I hear from those considering travel or international health insurance is: "I have travel insurance through my credit card". This is accurate so I don't push very hard and try to reinforce our goal of educating the consumer. We specifically tell them to review the coverage they have and if they need additional coverage and/or benefits not provided, please call us back. We encourage all our clients to shop around, review benefits, and compare costs. You can start here:
Is the Insurance on Your Credit Card Enough?
So, I went and checked for myself. For business, I have the American Express Business Platinum Card (which is different from the AmEx Corporate Platinum Card, and many other variations – so check the specific card you have and the benefits of each, they are different). Here is a summary of what is offered for travel insurance:
"AmEx Travel Accident Insurance can provide up to $500,000 in accidental death and dismemberment coverage while traveling on a Common Carrier (plane, train, ship, helicopter, or bus) when the entire fare has been charged to the eligible Card."
Please read important exclusions and restrictions on the American Express website.
So, in short, if you die or get "dismembered" (loss of limb, other bodily injuries, etc.), you are eligible for up to $500,000 in benefits – as long as you paid for the specific ticket in full with the eligible card and the injury happens in transit. To be complete, they do also offer Baggage Insurance (up to $3,000 maximum) as well as rental car coverage. They do offer trip cancellation, emergency medical, and other benefits offered with more traditional travel insurance plans – but for an additional cost, of course. See AMEX Travel Insurance Plans for more details on their stand-alone travel insurance products.
Our recommended Travel Insurance Plans: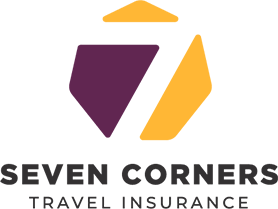 Comprehensive trip protection for U.S. residents traveling abroad.
Optional rental car collision coverage available.
Optional Cancel for Any Reason coverage available (if eligible).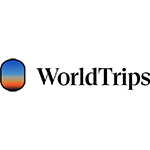 Emergency medical, evacuation, repatriation benefits
Choose between the basic and more extensive coverage
Meets Schengen visa insurance requirements
24/7 worldwide travel and emergency medical assistance
Plan Details
|
View Brochure
|
Apply Online
Which Credit Cards Offer Comprehensive Travel Insurance Options?
According to our research and that done by AirFareWatchdog, the three cards you should consider if travel insurance is a priority are:
All offer Lost Luggage and Travel Accident coverage similar to what AmEx offers. However, they also include (with no additional charges) Trip Cancellation, Trip Delay, Travel Assistance,  and Auto Rental coverage. None offer the emergency medical benefits from typical travel medical plans. If you already booked, or started your trip, its not to late to get travel insurance.
Another card, Ritz Carlton Rewards Card, is a great card with good benefits. However, as with most things, the devil is in the details. I could not find specific details about the insurance benefits – just an overview (Ritz Carlton Rewards Card Travel Protection). It seems they offer good evacuation coverage (up to $100K) which generally covers costs to be moved to another hospital to be treated (not always the hospital of your choice) if you get sick and local facilities can't treat you. This is not clear in their description so is confusing. Repatriation (return of mortal remains) coverage is low so don't die; although accidental death benefit is good. The Emergency Medical Benefit (which would cover medical costs if you get sick and need to get treated overseas) is different from the Evacuation benefit and limited to $2,500. Otherwise, most benefit descriptions are vague and you would have to review the policy to get a true sense of what situations would be covered, or not.
Most other cards on the market, like the World Master Card, offer similar (i.e. minimal) benefits to what AmEx offers. So, again, make sure you know what you have before deciding to buy / not buy any policy, including travel insurance.
Also, read: