Affordable Travel Insurance Plans
Vacations are not cheap! We spend thousands of dollars every year on flights, cruises, car rental, hotels, and tours and so it's understandable that we would want to save money on some aspect of our vacation in an attempt to keep the costs down. Cheap travel insurance may be one way of doing just that.
Here at International Citizens Insurance, we offer competitively priced travel insurance which, in our opinion, is affordable given the amount of cover our policies provide.
Why Buy Travel Insurance?
You've worked hard and saved your dollars throughout the year for your annual vacation. It's expensive, but worth it for that week away in the sun, or skiing, or visiting some faraway destination. But, days, before you're due to go a family member, falls sick and you have to cancel. With travel insurance this isn't an issue; it's upsetting having to cancel when you've been looking forward to this trip so much, but because you paid out for travel insurance you're covered; you get your money back, and you can plan the trip again at a later date.
However, if you didn't buy the insurance you have no protection should this happen. It's unfortunate, but either you have to take your trip anyway and risk not enjoying it or having to travel back home early, or you cancel the trip altogether and lose all the money you paid for it.
This is just one scenario where travel insurance more than pays for itself.
Should You Buy Cheap Travel Insurance?
The age-old adage: "you get what you pay for" definitely does apply when it comes to travel insurance. In general, the less you pay for it, the less coverage you will get, though this isn't necessarily a bad thing. If you only have a limited budget, it is better to buy cheap travel insurance that is affordable and at least covers some of your trip risks rather than buying no cover at all.
Affordable Trip Cancellation and Travel Medical Coverage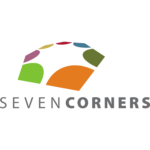 Comprehensive trip protection for U.S. residents traveling abroad.
Optional rental car collision coverage available.
Optional Cancel for Any Reason coverage available (if eligible).
Cheap Travel Medical Plan (excludes trip cancellation coverage)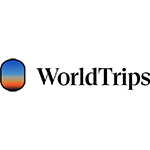 COVID-19 coverage outside your home country
Choose between the basic and more extensive coverage
Meets Schengen visa insurance requirements
24/7 worldwide travel and emergency medical assistance
Plan Details
|
View Brochure
|
Apply Online
Plan for the Cost of Travel Insurance
One way of looking at cheap travel insurance is that you've spent thousands on your trip anyway so adding a few dollars more is just a small percentage of the overall cost. And, it can save you thousands if you do find yourself needing medical attention while away from home. Establish a budget for the cost of travel insurance right at the early stages of planning your vacation by getting several quotes and figuring out how much it will cost you. Once you've booked your travel plans and accommodation, it's at this stage that you should buy your trip insurance, not the day before you're due to leave! This way you're covered for the scenario above, but if you leave it until the last minute, you won't be.
How to Lower the Cost of your Travel Insurance
Once you have decided on a plan that meets your needs, you can usually adjust certain components of the coverage to get a cheaper travel insurance plan. First, most plans will ask you to choose a maximum amount of coverage. If you keep this maximum low, your costs will be lower. Typically we suggest you purchase at least $50,000 in benefits for shorter trips, more for longer trips and bigger groups. You should also be able to select a higher deductible. The deductible is the amount you pay before your insurance kicks in. A higher deductible reduces the amount the insurance company will pay if you get sick or cancel your trip, therefore the cost of coverage is less.
Don't Skimp on Your Policy Features
Cheap travel insurance can cover some of the basics such as trip cancellation, or you can buy policies that just cover your medical expenses. Where possible it's best not to skimp on your policy features so you can determine exactly how much coverage you need by talking to one of our customer support teams. Let us know where you're going, how long you're going for, and what you're planning to do while on your trip, and we can tell you which policy would suit you best.
Related: