Will My Domestic Insurance Cover Travel Abroad?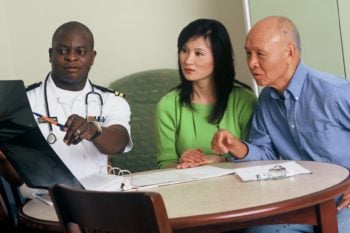 It is a temptation that is all too familiar. You are surfing online, dreaming of travel possibilities, and suddenly a great deal pops up. It is too good to pass by and the price is not going to last very long. But just before you click "buy" you have a moment of doubt. Should you buy travel insurance? Is it entirely necessary? After all, you take care of your health with local insurance in your home country. Isn't that enough when you go overseas?
The short answer is that buying travel insurance is always a good idea. It is often said; "if you can't afford travel insurance, you can't afford to travel". But there is more to the question than meets the eye. Believe it or not, in some cases, your home country's health care insurance program may cover you in certain circumstances, and in certain countries. Here is how to make sense of your options.
Local Insurance Plans With Coverage in Other Countries
Your country might have a health care reciprocal agreement with another country or region. For example, this is common between Switzerland and the European Union countries. The two authorities agree to treat each other's citizens as if they were their own. Other countries may have reciprocal agreements to treat those on student visas. To learn more, Google "Reciprocal health care agreements with <Your Country>". You might be surprised by what you find! As always, read the fine print. You do not want to find yourself in trouble all because of an innocent assumption about your local insurance.
Costs Vary By Country – Your Domestic Benefits Do Not
Even if you do not benefit from a reciprocal agreement, in many cases you can submit a request for reimbursement for out-of-pocket health care when you return home. There is just one (gigantic) catch. The amount you will be reimbursed is equal to the hospital and physician rates of your home country. Yes, you might receive a paltry $27 or $63 reimbursement on a bill costing thousands – because that is how much a doctor's visit or a specialist consultation would cost at home. However, it is worth looking into when every dollar counts.
Special Care for Special Circumstances
Your country might also cover a portion or even all of the costs if you have to travel to access specialist health care. For instance, occasionally Canadian citizens with very rare ailments receive care at American specialist centers. But this isn't an everyday situation and doesn't apply to regular travel. Still, it's worth considering if a neighboring country is more accessible than travel within your own country. Start the conversation early with your health care provider.
Travel Insurance Plans Have Extra Benefits
Although you may be covered for some international medical expenses with your domestic plan, travel insurance plans come with additional benefits that your domestic plan may not offer. For example, most travel insurance plans offer emergency medical evacuation which will pay for transport to a qualified medical facility and then home, if needed. Medical evacuation can get expensive so having that coverage may be reason enough to buy a good plan. Travel insurance plans also offer 24/7 travel assistance to help you find local doctors, translation services to help you communicate with health care professionals, repatriation benefits, and much more.
Recommended Travel Insurance Plans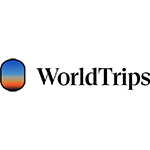 COVID-19 coverage outside your home country
Choose between the basic and more extensive coverage
Meets Schengen visa insurance requirements
24/7 worldwide travel and emergency medical assistance
Plan Details
|
View Brochure
|
Apply Online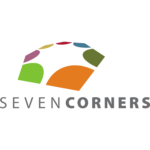 COVID-19 coverage outside your home country
Comprehensive medical coverage from 5 days to 1 year
Your choice of medical maximum and deductible options
An extensive worldwide network of providers
Plan Details
|
Apply Online
|
View Brochure
Domestic Insurance Benefits with Auto Association Memberships
Your country might not come to the rescue, but your automobile association might just be able to help you out. Some automobile association memberships and credit cards include basic travel insurance and other health-related services (such as ambulance rides). But take these services with a grain of salt. It's great to know that there's some friendly help should you find yourself in trouble but coverage limits and per diems for overseas care can be quickly eaten up.
Related: Credit Cards and Travel Insurance
Cover All Your Basis
So what can a busy traveler conclude? There are often more forms of assistance than meet the eye – but none are a substitute for comprehensive travel insurance. Even with the best possible circumstances, receiving medical assistance in a foreign country can be an expensive predicament, sometimes even crippling. Know all your options and resources, don't hesitate to dig deep into research, and most of all, carry travel insurance.
Related: