Global Medical Insurance for Expatriates
Aetna International has been a world leader in global health benefits for more than five decades. They promise to build a healthier world by developing solutions to improve the quality, affordability, and accessibility of international health care. Aetna's highest priority is providing its members with services that meet their needs. Therefore representatives are available 24/7/365.
Choosing the right international health insurance plan for you and your family is a crucial decision. Aetna International offers a variety of products tailored to expatriates residing in various countries throughout the world.
Aetna International Health Plans
Aetna offers two prominent international insurance products, Mobile Healthcare (MHP) and Pioneer. If you are looking for an affordable global medical plan, we recommend Mobile Healthcare. MHP tailors to the needs of citizens from the Americas and offers two core plans. Each plan has worldwide coverage and a $4 annual medical maximum per person. Aetna Pioneer is more comprehensive than MHP and has four distinctive plans to choose from, 1750, 2500, 4000, and 5000. All four plans provide full coverage for hospitalization, cancer care, and emergency medical evacuation and repatriation. Contact one of our insurance brokers for a personalized Aetna quote!
International Medical Insurance for U.S. Citizens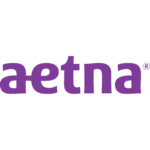 Private medical insurance for US expats
Two distinct plans with worldwide cover
Range of deductibles starting at $0
Plan Details
|
View Brochure
International Medical Insurance for Non-U.S. Citizens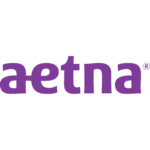 Private medical insurance for non-US expats
Four distinct plans with the option to choose area of cover
Ability to add optional plans
Plan Details
|
View Brochure
Aetna International's team of representatives and clinicians train extensively to answer all of your medical and plan questions. To prove how great they are, Aetna has won the "Best International Private Health Insurance Provider" and "Health Insurer of the Year" awards.
You can rely on Aetna International because of their:
Global Network of Healthcare Providers
Aetna International's comprehensive global medical network includes 1.2 million medical providers in the U.S. and another 165,000 worldwide. When you purchase an international medical plan from Aetna, a directory full of medical providers is available to you.
Aetna's provider directory helps members find doctors, dentists, and hospitals located near them. Their directory can also help members find nearby pharmacies to send prescriptions, vision care doctors, physical therapists, and many other specialists. Members can find the provider directory in their secure member profile through Aetna's site.
Aetna International Member Services
Aetna International values its members beyond giving you the peace of mind your health care needs will be taken care of. You can count on Aetna to provide exceptional support as well, no matter where you are in the world or which Aetna international plan you are on.
We encourage you to maximize your plan benefits by getting to know the services and tools Aetna offers, including:
24/7/365 Member Service Center to help you locate the best doctors and hospitals and to answer your benefits and claims questions
Case management services to help coordinate each aspect of your medical care, including transportation in emergency situations.
Health and Wellbeing Services
Aetna provides multiple wellness services to help members adjust to living in their new home country. Each program has self-help tools and professional services to guide you along the right path. Aetna's member library is full of articles and webinars to help emotional and mental wellbeing. The library also contains destination guides for numerous countries to help members learn about their new home's culture and healthcare. Aetna also offers tools and resources to increase your fitness and health levels, such as a discounted gym membership and one-on-one medical help from an Aetna CARE team member. Aetna is dedicated to improving its members' health and wellbeing and is with them every step of their journey.
Aetna collaborated with Apple to create a personalized health experience for its members. The Attain app allows members to combine their health history and Apple Watch or iPhone activity to receive personalized goals and achievable actions created by Aetna health professionals. Members receive reward points for performing healthy habits, which they can trade-in for gift cards from popular retailers. Eligible Aetna plan holders can even earn an Apple Watch!
Some ways members can earn points are:
Fitness, nutrition, and sleep challenges

Flu shot

Annual physical

Prescription refills
Aetna's goal is to pay for medical treatment whenever possible. They make their decision based on a member's insurance plan and general guidelines and policies. After a member and their healthcare provider submit the pre-authorization claim, Aetna will review the service requested and determine whether the treatment is needed. If Aetna denies your claim, they will notify you, and if you disagree, you can appeal it. All claim forms can be sent to Aetna directly through email or your secure member profile on Health Hub.
Aetna does not currently offer a travel insurance plan. If you need travel medical insurance or a trip cancellation plan, we have other options. Visit:
Let us know if you have any specific questions about the International Health Insurance plans listed on our website. If you are traveling for a shorter period and want less comprehensive insurance, review our Travel Medical Insurance plans. You can contact us anytime.
You may also want to review our Expat Insurance Plans or Group International Health Plans.