China's Best International Hospitals for Visitors
The Chinese healthcare system centers around public hospitals. Unlike many countries where you visit a general practitioner or a neighborhood clinic, it is very common in China to visit the hospital for routine concerns as well as for significant emergencies. Hospitals in China sometimes work with healthcare apps for booking routine appointments. Alas, in almost all cases they require a Chinese identification number. Therefore, expats in China have to access care in an old-fashioned way – visiting the hospital registration desk and taking a number.
There are superb hospitals in China, especially in Shanghai and Beijing. Hence, it is no longer necessary for expats to travel to Hong Kong or Singapore to receive top-level care. However, hospitals in China may be much busier than you are used to. As well, there is less of an emphasis on privacy and preventative care. Basic consultations are very inexpensive, but you will have to visit the cashier's office to pay for your tests in advance. Additionally, most major hospitals will have a VIP wing that is favored by expats and wealthy locals. As a result, you can expect greater privacy, shorter wait times, and fluent English-speaking staff. Speak with your insurance company to see if you're covered for treatment here.
Recommended Hospitals in China: Beijing
Beijing United Family Healthcare
2 Jiangtai Road, Chaoyang District, Beijing
010-4008-919191
Peking Union Medical College Hospital, International Medical Services
53 Dong Dan North Road, Dong Cheng District, Beijing
010-6529-4088
AMCARE Women's & Children's Hospital
No. 9 Fangyuan West Road, Chaoyang District, Beijing
010-6434-2388
China-Japan Friendship Hospital International Medical Center
2 Yinghua East Street, Chaoyang District, Beijing
010-6422-3209
Recommended Hospitals in China: Shanghai
Shanghai Landseed International
102 Qinjiang Road, Xuhui, Shanghai,
021-6195-7888
Huashan Hospital (Huashan Worldwide Medical Center)
No.12,Wulumuqi Zhong Road. Shanghai
021-5288-9999
Shanghai Meihua Women and Children Hospital
No. 155, Songyuan Road, Xuhui District, Shanghai
400-163-4482
Shanghai United Family Hospital
1139 Xianxia Road, Changning District, Shanghai
400-639-3900
Recommended Hospitals in China: Guangzhou
Global Doctor Guangzhou Clinic
Room 401-403 (3A), Morgan Business Center, North Tower, Fuli Yingli Mansion, 3 Hua Qiang Road, Pearl River New City, Tianhe District, Guangzhou
020-3884-1410
Recommended Hospitals in China: Chengdu
Global Doctors Chengdu Clinic
No.62, Kehua Bei Road, Lippo Tower, 2nd Floor, Section S, No. 9 – 11, Chengdu
028-8528-3638
Sichuan International Medical Center
37, Guo Xue Lane, Chengdu
028-8200-9999
Best Health Insurance Plan for Expats in China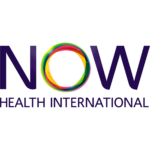 WorldCare is one of the most comprehensive, benefit-rich products in the international health insurance market today
Access to world-class health facilities worldwide
Talk to global member support 24/7/365
Plan Details
|
View Brochure
Best Health Insurance Plan for US Citizens Living in China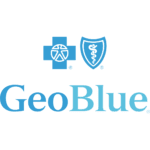 Premium Benefits, Coverage and Service
Define your deductible and prescription benefits
For Foreigners in the US or US citizens abroad
Plan Details
|
View Brochure
More Hospitals for Expatriates and Visitors in China
American-Sino Ob/Gyn Services – Beijing
5th Floor, 218 Xiaoguan Beili Anwai
Chaoyang District
Beijing 100029
China
Tel: + 86 10 6496 5151
Fax: + 86 10 6496 5151
American-Sino Ob/Gyn Services – Shanghai
12 Wulumuqi Zhong Road 14th Floor
Shanghai 200040
China
Tel: + 86 21 6249 3246
Fax: + 86 21 6248 8065
Arrail Dental Beijing Pediatric Center
208 CITIC Building
19 Jianguomenwai Street Beijing 100004
China
Tel: + 86 10 6500 6472
Fax: + 86 10 6500 6474
Arrail Dental Somerset Fortune Garden Clinic
1st Floor, Somerset Fortune Garden
46 Liang Ma Qiao Beijing 100016
China
Tel: + 86 10 8440 1926
Fax: + 86 10 8440 1929
Arrail Dental Implant Center 201 The Exchange – Beijing 118 Yi Jianguolu
Beijing 100022
China
Tel: + 86 10 6567 5670
Fax: + 86 10 6567 5239
Arrail Dental Zhongguancun Clinic
308 Raycom Info Tech Park Tower A
2 Science Institute South Road Handian District
Beijing 100080
China
Tel: + 86 10 8286 1956
Fax: + 86 10 8286 1959
Bayley and Jackson Medical Centre
No. 7 Ritan Dong Lu Chaoyang District
Beijing 100020
China
Tel: + 86 10 8562 9998
Fax: + 86 10 8561 4866
Beijing International (SOS) Clinic Building C, BITIC Leasing
Center
No 1 North Road Xin Fu San
Cun
Chaoyang District Beijing 100027
China
Tel: + 86 10 6462 9112
Fax: + 86 10 6462 9111
Beijing New World Eaton Medical Center
Level 5F, Beijing New World Shopping Centre
3 Chong Wen Men Wai Street Beijing 100062
China
Tel: + 86 10 6708 5075
Fax: + 86 10 6708 5076
Beijing United Family Clinic – Shunyi
Pinnacle Plaza, Unit #818 Tian Zhu Real Estate Development Zone
Shunyi District
Beijing 101312
China
Tel: + 86 10 8046 5432
Fax: + 86 10 8046 4383
Beijing United Family Hospital 2 Jiangtai Lu
Chaoyang District
Beijing 100016
China
Tel: + 86 10 6433 3962
Fax: + 86 10 6433 3963
Beijing United Family Health & Wellness Center – Jianguomen Basement 1, Beijing International Club Hotel (The
St. Regis Hotel, Beijing)
21 Jiangguomenwai Dajie, B1 The St. Regis Residence Beijing
China
Tel: + 86 10 8532 1221
Beijing Vista Clinic
Kerry Center Shopping Mall No. 1 Guanghua Road Chaoyang District
Beijing 100020
China
Tel: + 86 10 8529 6618
Fax: + 86 10 8529 6615
Canossa Hospital (Caritas) 1 Old Peak Road
Hong Kong SAR
China
Tel: + 852 2825 2188
Fax: + 852 2840 1986
Cidi Dental Clinic
Room 706-708, 495 Jiang Ning Road
(near Kang Ding Road)
Boo Hong Mansion
Shanghai, China
Tel: + 86 21 5115 4575
Fax: + 86 21 5115 4553
Clifford Hospital 
Shiguang Road Pangyu Guangdong China
Tel: + 86 20 8451 8222
DDS PuXi (Downtown) Dental Clinic (to be relocated in August 2005)
2F/1 Tao Jiang Road
(Dong Ping Road, near American Consulate) Shanghai 200031 China
Tel: + 86 21 6466 0928
Fax: + 86 21 5456 2311
DDS PuDong (Lujiazui) Dental Clinic
B1-F POS Plaza Building
1600 Century Avenue LuJiaZui of PuDong
Shanghai 200122
China
Tel: + 86 21 6876 0409
Fax: + 86 21 6876 0435
DDS Hong Qiao Dental Clinic Suite 2, 85 Jin Hui Road
(near French and German School) Shanghai 201100
China
Tel: + 86 21 6406 7387
Fax: + 86 21 6406 1093
Dr. Anderson & Partners General Medical Clinic Room 1001
Block D New Century Plaza 48 Xing Yi Road
Hong Qiao
China
Tel: + 86 21 6270 3263
Fax: + 86 21 6209 6099
Dr. Harriet Jin' Dental Surgery Room 1904 Hui Yin Plaza (South Building)
(immediately next to Grand Gateway)
2088 Hua Shan Road Shanghai 200030
China
Tel: + 86 21 6448 0882
Fax: + 86 21 5407 2108
Dr. Lu Dental Clinic Room 603-604
6/F Metro Plaza
183 Tian He Bei Road Guangzhou
China
Tel: + 86 20 8755 3380
Fax: + 86 20 8755 7673
Eur Am International Medical Center
1/F North Tower, Ocean Pearl Building,
No19 Hua Li Lu
Zhu Jiang New City Guangzhou 510623 China
Tel: + 86 20 3758 5328
Fax: + 86 20 3758 5531
Fudan Vision Medical and Healthcare Centre
3rd floor Silver Towers
No. 228 South Xizang Road Shanghai 200021
China
Tel : + 86 21 6334 3666
Global Doctor Chengdu Clinic Ground Floor of Ting Tao Yuan PanGu Garden
No. 21 Ren Min Nan Lou Si Duan
Chengdu 610041 China
Tel: + 86 28 678 6746
Fax: + 86 28 678 6746
Global Doctor Chongqing Clinic Room 701, Business Tower, Hilton Chongqing
No. 139 Zhong Shan san Lu, Yu Zhong District
Chongqing 400015 China
Tel: + 86 23 690 39937
Fax: + 86 23 690 39939
Global Doctor Guangzhou Clinic
Guangzhou City No. 1 People' Hospital
Out-Patient Department – 7th Floor
Pan Fu Lu 1
Guangzhou 510180 China
Tel: + 86 20 8104 5173
Fax: + 86 20 8104 5170
Global Doctor Shenyang Clinic De Ji Hospital
54 Bang Jiang Road
Dadong District
Shenyang 110042
China
Tel: + 86 24 2433 0678
Fax: + 86 24 2433 1008
Global HealthCare Clinic Shanghai Kerry Centre, Room 301
1515 Nanjing West Road Jing An District Shanghai 200040
China
Tel: + 86 21 5298 6339
Fax: + 86 21 5298 6993
Guangdong Concord Medical Centre
Guangdong Provincial People' Hospital
9th Floor, Dr. Y.T. Fok Heart Centre
No. 96 Dong Chuan Road Guangzhou City 510100 Guangdong Province
China
Tel: + 86 20 8387 4283
Fax: + 86 20 8387 4303
Guangzhou Can Am International Medical Center (IMC)
5/F Garden Tower
Garden Hotel
368 Huanshi Dong Road Guangzhou 510064
China
Tel: + 86 20 8386 6988
Fax: + 86 20 8760 5276
Hong Kong Adventist Hospital 40 Stubbs Road
Hong Kong SAR
China
Tel: + 852 2574 6211
Fax: + 852 2834 9866
Hong Kong Baptist Hospital 222 Waterloo Road Kowloon Tong
Hong Kong SAR
China
Tel: + 852 2339 8888
Fax: + 852 2338 5394
Hong Kong Central Hospital
1B Lower Albert Road Central
Hong Kong SAR
China
Tel: + 852 2867 3141
Fax: + 852 2501 5262
Hong Kong International Medical Clinic – Beijing
9/F Office Tower, Hong Kong Macau Center
2 Chao Yang Men Bei Da Jei Road
Chao Yang District
Beijing 100027
China
Tel: + 86 10 6553 2288
Fax: + 86 10 6502 3426
Hong Kong Sanatorium & Hospital
2 Village Road
Happy Valley
Hong Kong SAR
China
Tel: + 852 2572 0211
Fax: + 852 2835 8008
Hong Kong Surgical Specialists 715 Jardine House
Hong Kong SAR
China
Tel: + 852 2715 4577
Fax: + 852 2716 4577
International Medical Center (IMC) Beijing
Office Building S106, Kempinski Hotel
Beijing Lufthansa Centre No. 50 Liang Maqiao Road Beijing 100016
China
Tel: + 86 10 6465 1561
Fax: + 86 10 6465 1984
International Medical Center (IMC) 4/F Shangri-La Hotel
Putong
Shanghai
China
Tel: + 86 21 6882 8888
International Peace Maternity & Child Health Hospital of the China Welfare Institute
VIP 6th Floor
1961 Huashan Road Shanghai 200030
China
Tel: + 86 21 6407 9476
Fax: + 86 21 6447 7003
Kiang Wu Hospital Estrada Coelho do Amaral Macau SAR
China
Tel: + 85 3 271 333
Ma On Shan Polyclinic
(Union Hospital Polyclinic) Shop No. 11-12, G/F Sunshine Bazaar
Ma On Shan
Hong Kong SAR
China
Tel: + 852 2631 5208
Fax: + 852 2631 5055
Matilda International Hospital 
41 Mount Kellett Road
The Peak
Hong Kong SAR
China
Tel: + 852 2849 0111
Fax: + 852 2849 7411
North American International Hospital
419 He Fang Street Hangzhou
Zhejiang Province
China 310002
Tel: + 86 571 877 80367
Fax: + 86 571 877 80376
Peking Union Medical College Hospital (PUMCH)
(Foreign Patient Department) 1 Shuaifuyuan
Dongcheng District Beijing 100730 China
Tel: + 86 10 6529 5269
Fax: + 86 10 6529 5271
Raffles Central Medical Centre 902 Bank of America Tower 12 Harcourt Road
Central
Hong Kong SAR
China
Tel: + 852 2525 1730
Fax: + 852 2877 2416
Ruijin Hospital – Guang Ci Foreigners Unit
affiliated to World Link Medical Centers
197 Ruijin Er Road Luwan
Shanghai
China
Tel: + 86 21 6437 8700
SDM China World Trade
Center Dental Clinic
210 China World Shopping Mall (Beside Skating-Rink)
1 Jian Guo Men Wai Avenue Beijing 100004
China
Tel: + 86 10 6505 9439
Fax: + 86 10 6505 2339
SDM 21st Century Hotel Dental Clinic
FC222, 21st Century Hotel
40 Liang Maqiao Road Chaoyang District
Beijing 100016
China
Tel: + 86 10 6466 4814
Fax: + 86 10 6466 4814
SDM Sunshine Plaza Dental Clinic F-0186B, Sunshine Plaza
68 Anli Road
Chaoyang District
Beijing 100026
China
Tel: + 86 10 6497 2173
Fax: + 86 10 6497 7285
SDM Mei Ke Dental Clinic 33 Shuicheng.S Road Shanghai 201103
China
Tel: + 86 21 6278 6602
Fax: + 86 21 6278 7875
SDM Gu Rui Dental Clinic 23 Longcao Road
Xuhui District
Shanghai 200233
Tel: + 86 21 6451 5351
Fax: + 86 21 6451 3657
Shanghai Arrail Dental Clinic 204 Lippo Plaza
222 Huai Hai Zhong Road Shanghai 200021
China
Tel: + 86 21 5396 6538
Fax: + 86 21 5396 5971
Shenzhen Arrail Dental Clinic Unit 2 G3/F, Office Tower Shunhing Square Di Wang Commercial Center
5002 Shen Nan Zhong Road Shenzhen 518008
China
Tel: + 86 755 2583 5788
Fax: + 86 755 2583 6108
Shanghai Can Am International Medical Center
20/F 966 Huai Hai Middle Road (Xu Hui Central District Hospital) Shanghai
China
Tel: + 86 21 5403 9133
Fax: + 86 21 5403 8978
Shanghai Concord Medical Specialists Center
Room 602, Jin Tai Office Building
No. 58 Mao Nan Road Shanghai 200020
China
Tel: + 86 21 5465 5001
Fax: + 86 21 3406 0388
Shanghai East International Medical Center
551 South Pudong Road Pudong
Shanghai 200120
China
Tel: + 86 21 5879 9999
Fax: + 86 21 6887 1189
Shanghai United Family Clinic – Minhang
Shanghai Racquet Club, Club House
Lane 555 Jinfeng Lu Minhang District Shanghai 201107 China
Tel: + 86 21 2201 0666
Fax: + 86 21 2201 0909
Shanghai United Family Hospital
1139 Xian Xia Lu Changning District Shanghai 200336 China
Tel: + 86 21 6291 0917
Fax: + 86 21 6291 1637
Shenyang International Travel Health Centre
433 Da nan Street
Shen He District
Shenyang 110016
China
Tel: + 86 24 2419 2179
Fax: + 86 24 2419 2205
Sino-German Policlinic Landmark Tower, Room B-1
8 North Dong San Huan Road Chao Yang District
Beijing 100004
China
Tel: + 86 10 6590 0901
Fax: + 86 10 6680 6609
SinoUnited Health
American International Center
at Shanghai Center Room 601 (West Wing) 1376 NanJing Road West Shanghai 200041
China
Tel: + 86 21 6279 8920
Fax: + 86 21 6279 8921
St. Paul' Hospital
2 Eastern Hospital Road Causeway Bay
Hong Kong Island
Hong Kong SAR
China
Tel: + 852 2890 6008
Fax: + 852 2576 4558
St. Teresa' Hospital 327 Prince Edward Road Kowloon
Hong Kong SAR
China
Tel: + 852 2711 9111
Fax: + 852 2711 9779
Tongji Medical University Hospital
13 Hangkong Road Wuhan
Hubei
China
Tel:+ 86 27 364 3050/362 2600
Fax:+ 86 27 364 3050
Tseung Kwan O Polyclinic (Union Hospital Polyclinic) Shop No. 210, Level 2, Metro City Plaza III
Tseung Kwan O
Hong Kong SAR
China
Tel: + 852 2721 0100
Fax: + 852 3194 6247
Tsuen Wan Adventist Hospital 199 Tsuen King Circuit
Tsuen Wan N T
Hong Kong SAR
China
Tel: + 852 227 67676
Fax: + 852 241 35311 Union Hospital
18 Fu Kin Street
Tai Wai
New Territories
Hong Kong SAR China
Tel: + 852 2608 3388
World Link – Shanghai Medical and Dental Center
203 West Retail Plaza
1376 Nanjing Xi Lu
Shanghai 200040
China
Tel: + 86 21 6279 7688
Fax: + 86 21 6279 7698
World Link – Specialty and Inpatient Center
170 Danshui Lu, 3rd Floor
(nr. Corner of Danshui Lu and
Xinye Lu, nr. Xintiandi) Shanghai 200020
China
Tel: + 86 21 6385 9889
Fax: + 86 21 6385 9890
World Link – Hong Qiao Medical and Dental Center Mandarine City – Suite 30 788 Hong Xu Lu
Shanghai 201103
China
Tel: + 86 21 6405 5788
Fax: + 86 21 6405 3587
World Link – Hong Qiao Medical Center
2258 Hong Qiao Lu
(nr. Hong Qiao Marriott Hotel and historic Kung Villa) Shanghai 201103
China
Tel: + 86 21 6242 0909
World Link – Jin Qiao Medical and Dental Center
51 Hongfeng Lu
Jin Qiao
Pudong
Shanghai 2011103 China
Tel: + 86 21 5032 8288
Xinjiang International Travel Health-Care
6B Beijing Nan Lu
Urumqi
Xinjiang 830011
China
Tel: + 86 991 483 7744
Related: