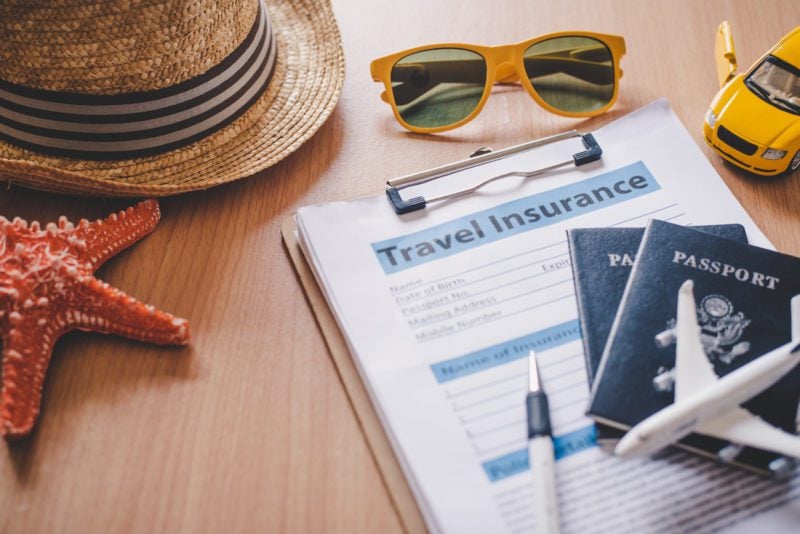 A Simple Guide to Travel Insurance
What is travel insurance? Travel insurance is insurance that covers problems when you travel. It provides a backup for events outside your control that cause costs or delays. Is travel insurance worth it? Yes, it is!
Travel is already expensive, especially international travel. Costs add up before you start to enjoy a trip: plane fares, luggage fees, lodging and getting to and from the airport. Paying for travel insurance can seem like one more annoying add-on. That's because travel insurance is an investment to protect your travel experience. Here are five ways travel insurance can save your trip and how to get the most out of travel insurance.
1. Flight Cancellations and Delays
Many travelers worry about the costs of flight cancellations and delays. Travel insurance takes these worries away by covering your costs around missed connections and canceled flights. Plans cover your expenses up to the benefit limit, which is the maximum that the plan will pay. A basic plan may have a limit of a few thousand dollars. For an international trip, it's best to select a plan with a more substantial benefit limit.
2. Lost or Delayed Luggage? Travel Insurance Covers It
Travelers find that travel insurance is worth it when facing the stress of a lost bag. It can cover your lost or delayed luggage in several ways. All travel insurance policies provide coverage for lost or damaged luggage, either up to a certain amount per item lost or per bag. Many policies also cover the cost for you to replace items if your luggage is missing for more than a certain amount of time. That helps while you wait to reunite with your bags.
Travel insurance is even more worth it for valuable items and documents. Certain plans offer travel coverage for high-value items, like IT equipment or an engagement ring. Note these when you buy your travel policy and before you travel. You will generally need a receipt or other proof of ownership to make a claim. And many plans cover replacing your travel documents, such as passports. They may even cover stolen cash, often as "personal money."
3. Travel Medical Insurance can Save Your Trip – or Your Life
Travel health insurance can cover some or all of your costs for medical treatment while you travel. This means that you can get the care you need even when you are overseas. Certain countries also still require visitors to carry travel medical insurance.
Depending on the plan's benefits, travel insurance can cover:
doctor visits
hospital stays
replacing medications and prescriptions
emergency dental care
pregnancy complications
repatriation – travel to bring you back to your home country after a medical crisis.
You may choose a basic policy that covers emergency hospital stays and treatment. Or you may invest in peace of mind with a premium policy. Senior citizens can and should ask about travel medical insurance for their special needs.
Related: Seniors Travel Insurance
Do travel insurance plans cover COVID-19 treatment and costs? Some policies do cover this up to a benefit limit. Some travel insurance can cover trip cancellation if you can't travel because you have COVID-19.
4. Risk Coverage for Adventure Travelers
Some people travel for adventure, from jet skiing and rock climbing to volunteering for animal conservation. And adventure can have a greater risk of accidents that need medical care. Some plans will let you add an "extreme sports" rider to get all the coverage you need. There are also "adventure travel" medical insurance plans that cover almost any activity you can think of.
Related: Adventure Travel Medical Insurance
5. Trip Cancellation
You may need to cancel a trip due to things beyond your control. You may have paid deposits for the trip or activities. Or, you may have paid fully for some or all of your trip. A trip cancellation plan will reimburse you for some, or all, of what you paid. Most travel and trip cancellation policies will also cover trip Interruption – having to end your trip early – and related travel expenses.
Related: Trip Cancellation Insurance
Get the Most From Your Travel Insurance
Experienced travelers know the value of travel insurance and include it in their budgets. They also compare benefits and rates before buying a plan. Some plans may be less expensive because they have more limited coverage – but in other cases, you may find a more budget-friendly plan has exceptional coverage.
Travel insurance covers the travel period that you request. Be sure to cover every day of your travel, including departure and arrival – the high-risk days when something can go wrong. You may be flying out at 10 PM on an overnight flight. That still counts as a travel day!
Are you worried about something that could go wrong? Read your insurance policy before you pay for it. You'll learn what is covered when you read your policy. Different levels of policy provide different levels of cover. A basic or budget policy may give you the coverage you need. Or you may choose to pay for the most comprehensive policy possible for peace of mind. Many plans also offer a "cooling-off period" during which you can cancel your policy and obtain a full refund if you haven't yet left for your trip.
Even if you only file one claim, you may make a big enough claim to recoup the costs of a lifetime of travel cover. When you're reimbursed for lost luggage, or you visit a hospital during a trip and your care is paid for, you'll know for sure: travel insurance is worth it.
Our Recommended Travel Insurance Plans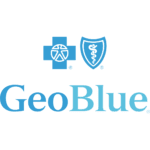 For U.S. citizens up to age 95
Coverage for COVID and pre-existing conditions
24/7/365 service and assistance
Plan Details
|
View Brochure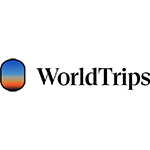 COVID-19 coverage outside your home country
Choose between the basic and more extensive coverage
Meets Schengen visa insurance requirements
24/7 worldwide travel and emergency medical assistance
Plan Details
|
View Brochure
|
Apply Online
Related: