12 Things to Know About Traveling, or Moving, to Brazil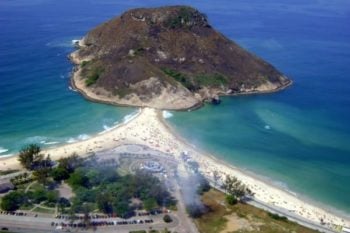 The largest single-event sporting competition in the world, the 2014 FIFA World Cup, was held June 12 of that year in Brazil. That year's host country has not only earned a spot in every World Cup competition since the event began in 1930, but it is also a travel destination worthy of a visit all year long. You do not need to wait for Brazil to host the next World Cup for an excuse to visit South America's largest country. This country is filled with terrain suited to every traveler's tastes, including coastal regions with some of the world's most famous beaches, mountainous regions for climbers, and the Amazon region with its world-famous river and rainforests. With an annual average temperature of between 70 and 80 degrees Fahrenheit, I think it is safe to say that visiting Brazil will be enjoyable no matter when you find yourself there. Here are 12 things you need to know before you go.
Carnival – Carnival is Brazil's largest attraction. Beginning the Friday before Ash Wednesday and lasting through Tuesday, Carnival is a festival of adult decadence as you've never seen. First-time visitors be warned – the revelry that is Carnival allows pickpockets the perfect opportunity to strike. Get travel insurance when attending Carnival, and be careful while you're enjoying the party.
Amazon Region – The Amazon region is home to the world's second-longest river and runs through the world's largest rainforest. Adventure seekers will find much to do in the Amazon region, including trekking and zip-lining through the rainforest, boating along the Amazon River, and learning about the region's indigenous tribes.
Beaches – Brazilian beaches are world-renowned and a huge part of Brazilian culture. Brazilians flock to the country's beautiful and tropical beaches to eat, drink and be merry, and while visiting Brazil, you must flock to them, too. Some notable beaches include Alter do Chao in Pará and Fernando de Noronha in Sao Paulo.
Wildlife – Much of the Brazilian wildlife is exclusive to the country. Some of the species you will want to see, but other species not so much, although they are still quite fascinating. Making the "view from afar" list of species are the anaconda, piranha, and the country's beautiful jaguars. Some notable and relatively harmless species are the pink dolphins that play along the Amazon, the toucan, and the three-banded armadillo, this year's World Cup mascot.
Music – Brazilian culture is filled with the lively music of Latin influence. You'll want to get up and dance when you hear the beats of Brazil. You'll hear the familiar musical styles of the samba and bossa nova alongside forro music, which is a genre of music exclusive to this South American country.
Nightlife – Speaking of Brazilian music (and wildlife), the Brazilian take the term "nightlife" seriously and drink and dance the night away in many hotspots throughout the land. Clubs in Rio de Janeiro are literally open all night, and those wishing to socialize among the Brazilian elite should visit the nightclubs in Sao Paolo.
Food – As with many other countries, the cuisine in Brazil is regional. If you are visiting the coastal and Amazon regions, you'll enjoy fresh seafood; inland regions serve other types of meat-oriented meals. Notable dishes include the national dish, feijoada, which is a black bean stew with sausage, pork, and other meat, and churrasco, which is open-fire-roasted meat, poultry, or fish.
Drink – Brazil's national drink is caipirinha, a sweet beverage made of crushed ice and lime, sugar, and a type of liquor called cachaça. You will also find the popular açaí berry in drinks in Brazil, as the berries are indigenous to this region, as well as Guaraná, which is a carbonated beverage derived from Amazonian fresh fruit.
Culture – As you've probably noted by now, Brazil is an eclectic nation with a varied culture. There are the indigenous and natural regions sitting right next to cosmopolitan cities and beaches. Brazil's people are affectionate, friendly, and as varied as their nation, with several different ethnicities living in the country.
Faith – Brazilians are religious people, primarily Catholic and Protestant, and you will find many beautiful churches worth visiting while in Brazil. The most recognized religious symbol in Brazil is Rio's Christ the Redeemer statue. This 2,300-foot statue of Jesus Christ overlooks Brazil's largest city and is seen in countless photographs.
Nature – Aside from the Amazon, Brazil is home to numerous other natural areas that you must see during your Brazilian visit. The Pantanal is a tremendous wetland area that is home to numerous wildlife species, including the jaguar. Iguaçu Falls is 275 breathtaking waterfalls that line the Brazilian and Argentinean border.
History – Brazilian history is steeped in the Portuguese colonial tradition. As you tour the country, you will see numerous cities filled with architecture representing this important time period in the country's past. Notable cities where the Portuguese colonial architecture is prevalent include the 17th century's Ouro Preto and Olinda, another colonial historic center.
As you can see, there is much to see, do, and learn in Brazil. This is a beautiful, friendly, and culturally rich and diverse country worth visiting. While the people are welcoming, it is always wise to keep your valuables close to you when out and locked safely away when in your hotel room. You should also note that Americans are required to possess a passport and obtain a visa prior to visiting the country. If you are planning to tour the Amazon while in Brazil, check with the CDC and ensure that you have all of the required vaccinations prior to your trip. Brazil is much more than Carnival and the World Cup, although those events are definitely worth your participation! Now that you've learned 12 things you need to know about Brazil, take your trip and enjoy this wonderful South American country.
Also Read: