Retiring Abroad? Insurance Considerations Before You Move.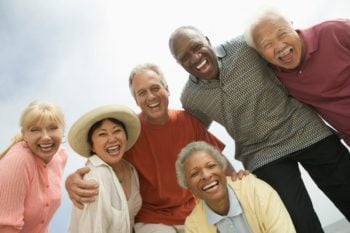 The freedom to retire means no longer having to work every day and having the ability to travel at leisure. It also means you can sell your house and spend your senior years living in a foreign country taking in new experiences and meeting new people; but as romantic as retiring abroad sounds there are considerations for insurance that need to be taken seriously to ensure you are covered in the case of an emergency or encounter health problems.
International Health Insurance for Retirees Living Abroad
While your Social Security may apply regardless of your international destination, more than likely your health insurance will not. Investing in inadequate health and medical insurance is a requirement for many countries and may also be a requirement of a visa. If you live abroad for the majority of the year, then you need to invest in a high-quality international health insurance plan to give yourself and those back at home peace of mind. Unlike basic travel medical insurance, which is only valid for a limited amount of time and does not offer the same broad range of coverage, international health insurance or expatriate insurance plans often cover:
The ability to choose your hospital or medical facility
Routine doctor's visits and testing
Access to 24-hour emergency assistance and a medical hotline
Emergency Evacuation
Dental coverage
Prescription benefits
Related: Senior Travel Insurance Options for trips of less than one year.
Global Medical Insurance When you Retire Overseas
Many global insurance plans also offer additional benefits including vision coverage as well as other optional add-ons. By selecting an insurance plan that suits your individual needs you can rest assured that you are covered for even the most unexpected of situations – including those situations that are unique to you, such as if your new eyeglasses accidentally break or if you lose your prescription.
Just as everyone who decides to retire abroad does so for different reasons, their insurance plan and coverage are also different! In addition to specific insurance needs, a person's eligibility and premiums are also individualized based on age, current and past medical history, and relocation area. Plans and pricing will also vary depending on if you are traveling alone or as a couple or as a family. The best option for you depends on where you plan to live, who you are traveling with, and the lifestyle you intend on living while there. For example, if you plan on retiring abroad in a villa in Tuscany, your coverage and cost will be different than someone retiring in Turkey near the Iranian border.
Retiring abroad is not everyone. If you plan on traveling internationally while you decide whether or not you want to stay in a specific country permanently or if you plan on only spending a portion of the year overseas, then you may want to look at travel insurance or a basic international insurance plan. Before deciding it is important to note what coverage you need and want, i.e., vision coverage if you rely on your glasses to drive, as well as your intentions while you will be living abroad, i.e., hiking the mountains versus reading on a balcony overlooking vineyards. Once you know this contact a licensed insurance agent and review a plan's inclusions as well as exclusions to ensure you are fully covered.
Best Health Care for Retirees Abroad
We work with most international insurance providers and can strongly recommend Cigna Global Insurance as a preferred insurance provider for seniors retiring abroad. They will cover seniors of all ages and offer a flexible plan design allowing you to pick benefits you need (and exclude those you don't).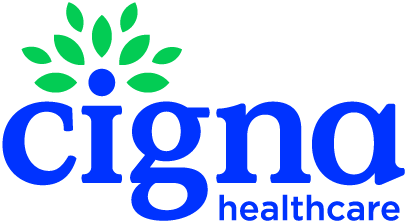 The flexibility to tailor a plan to suit your individual needs
Access to Cigna Global's trusted network of hospitals and doctors
The convenience and confidence of 24/7/365 customer service
Plan Details
|
View Brochure
Insurance Advice on Medicare and Seniors Living Abroad
(Source: Medicare Interactive)
For US retirees, if you live outside the United States, you should understand how your Medicare is affected and should make decisions about your enrollment in Medicare. If you qualify for Medicare, you can have Medicare Parts A and B, also known as Original Medicare, when you live abroad—whether you enroll before you leave the United States or after you move to a foreign country. However, Medicare does not typically cover medical care you receive outside of the United States.
To decide if you need your Medicare while living abroad, you need to consider costs, your circumstances, and plans. Most people pay no premium for Part A coverage for inpatient hospital services. It is usually best to keep Part A, even if you are moving abroad since it will not cost you anything. To have Part B coverage, you must pay the Part B premium. You may also need to keep Part B, especially if you plan to move back to the United States in the future or travel here frequently. Keeping Medicare when you live abroad will ensure that Medicare is ready to pay for your care when you return to the United States to live or travel. If you fail to pay for Part B while overseas, you may go months without health coverage when you move back to the United States. You may have to wait until the General Enrollment Period (January 1 – March 31 of every year) to enroll and then wait until July 1 for your Part B coverage to start. Also, if you do not keep Part B while living overseas, upon your return, you may face lifelong premium penalties that will make your Medicare coverage more expensive.
Seniors: International Insurance Advice
Many retirees dream of enjoying their retirement as an expatriate, immersing themselves in a new language, culture and way life. Living out your golden years in another country can be exciting, thrilling and nerve-wracking- all at the same time. As the number of older expatriates is increasing so are some concerns like healthcare and insurance. Health insurance for aging expatriates can difficult to understand and find. Some important questions you should consider before retiring are as follows:
Will my policy end when I reach a certain age?
Will I be covered if I return back to my country of citizenship?
As you begin to research the many expatriate plans out there, you will notice that a big eligibility factor with most of them is age. Unfortunately, age is a huge underwriting factor with most health insurance plans for aging expatriates. As we get older, we "age" out of eligibility for a lot of health plans that are available.
For some plans, the age for eligibility completely ends at 65 years. Other plans offer "senior coverage" if you've had their plan for a specified length of time (this is usually 10 years of continuous coverage. Most plans that offer "senior coverage" have limited benefits and reduced maximum policy limits. Because of this, it's wise to have an annually renewable international health plan in place – early.
Related: Travel Insurance Plans for Seniors
There are several types of health insurance plans for aging expatriates available in the marketplace today. Some are annually renewable, providing worldwide coverage and others are short-term plans that will provide coverage outside the home country.
Age and How it Affects Insurance Costs for International Retirees
Individuals typically receive more benefits the younger they are when they apply for expatriate health insurance. Starting to plan for worldwide health insurance early in your retirement planning is definitely a step in the right direction. An individual that is over sixty will find higher premiums and possibly even more expensive medical care in their country of residence. Be assertive and watchful, for there are a variety of insurance plans that will only accept new members up to a certain age. Be sure you fully understand what your benefits, premiums, and processes are for expatriate insurance at any age close to and exceeding sixty. As you age, there are policies that will exclude your pre-existing conditions or deny you coverage due to your age. Don't wait until you sick or injured- the prime to purchase is when you are healthy.
Pre-Existing Conditions and Insurance for Retirees
As you continue your international health insurance search read carefully on what is covered regarding pre-existing conditions. These days, there are some common conditions that will be included in your policy since more and more, many conditions are considered 'manageable' and therefore, lower risk than in previous years. Most expatriate insurance companies will look at each application on an individual basis and acceptance is quite possible with these and other conditions. Read thoroughly about what your potential health insurance plan states when it comes to pre-existing conditions. When moving out of the country, it is recommended that going through the underwriting process and completing the waiting period before going overseas will make the road to coverage much smoother. Also, explore the list of exclusions and thoroughly understand what your benefits are with your worldwide health insurance plan.
Some Typical Exclusions on International Insurance for Older Applicants Abroad
While you may be surprised by what you find is covered when it comes to your health insurance for retirement, you may be just as surprised at what it does not cover. It is common for your policy to exclude any drug addiction therapy or the like and to also often exclude alternative treatment options—such as yoga or acupuncture. Keep this in mind as well, especially if you are planning retirement to a community specializing in alternative therapies.
Coverage Depending on Retirement Location
What is covered in your international health insurance policy will vary depending on your location. For example, if you're retiring to Ecuador, your potential medical needs may be very different than if you were retiring to Spain. However, at the same time, you will find that the treatment you receive is comparable, due to the fact that most of the doctors in retirement locations have attained their training in the United States or in Europe. Wherever you go, the healthcare will look different than what you received at home, and it is important to ask your insurance provider-specific and thoughtful questions to learn just what they will offer you in the policy.
If you are considering a long-term, annually renewable plan then the Global Medical plan provides Overseas Health Insurance Coverage for retired expatriates. This plan offers lifetime coverage if you enroll in the plan by your 65th birthday and maintain continuous coverage to age 75. Prior to your 75th birthday, you will receive a summary of benefits for the new plan, "Global Senior Plan", and an enrollment form for coverage. There is no additional medical underwriting required! You simply need to review the benefits, complete and return the enrollment form with your premium.
Best Health Insurance for Retirement Abroad
The Cigna Global Medical Plan is a great option for retirees for a couple of reasons. First, there are no age limitations. You can apply at any age and retain the policy for life. Other plans will cancel their plan once you reach a certain age or restrict benefits after age 75. With Cigna Global, you are able to maintain the same level of coverage for your life or until you cancel the plan. Additionally, Cigna's Global Medical Plan is a modular plan allowing you to choose benefits and coverage areas which will help keep costs down. Use the links below to review coverage and request a custom quote.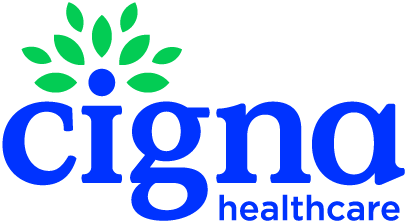 The flexibility to tailor a plan to suit your individual needs
Access to Cigna Global's trusted network of hospitals and doctors
The convenience and confidence of 24/7/365 customer service
Plan Details
|
View Brochure
If you're already over 65 and haven't been enrolled in a long-term plan there are still other options available. The Cigna Global health plan offers annually renewable coverage to expatriates until 80 years of age. If taken out before 80 years of age, this plan will offer lifetime coverage, as long as you maintain your premium.
Articles for Seniors Moving Abroad: