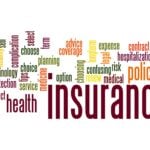 When purchasing insurance, many people believe that the policy being offered will cover any situation. At the same time, customers will often choose the least expensive plan. You might think that you are saving money as you will likely not need the policy anyway. The problems start when you have a crisis overseas and you need a policy with benefits that were not included in the one you bought. When you get back and file a claim to be reimbursed, you may be surprised to find your policy does not cover what you expected.
Our goal is to educate consumers on the various international insurance plan options available. Here we provide a few of the top reasons claims get denied by policyholders.
Problems our Clients Have When Filing an International Health Insurance Claim
1. The biggest issue is when customers do not have the proper level of coverage. Make sure to review your policy, including the benefits and exclusions, prior to purchasing a travel insurance policy. Policies vary for many reasons. The less expensive ones provide less coverage and fewer benefits – with additional exclusions. In order to get the best price, shop around instead of settling for the cheapest plan.
2. Be aware of the claims process. Many providers expect to be notified within a certain time period of a potential claim. If you do not follow their guidelines, you may not be eligible for reimbursement. However, most providers will have experts in dealing with your issue so it is in your interest to contact them right away for guidance and assistance.
3. Missing or incomplete documentation is another issue. Make sure you keep all records, bills and payment receipts. Also, keep track of doctors' names and contact information. If your luggage is lost or stolen, you will need to obtain a police report (from a police station in the region where the incident took place). You will find that claim may not be valid without these documents.
4. Related to number one above, make sure you purchase coverage for all your travel destinations. Often issues will occur during a short day trip to another location that is not included in your policy. If you become ill in a country that is not included in your cover, any claims made during that entire trip will typically be denied. Some policies offer worldwide coverage or coverage excluding specified countries. Again, review the terms of your policy when comparing your options.
5. Finally, make sure you fill out the application completely and accurately. Inadequate disclosure of health issues or pre-existing conditions is a reason for denial. The claims division of your insurer has the right (in some cases) to review your past medical history to determine eligibility for a claim. So, if there is a claim and they find you provided inaccurate information, your policy can be terminated or your claim denied. Be complete when applying!
Be sure to Review and Compare Travel Medical Plans before buying to get the best coverage!
Also Read: