International Health or Travel Insurance: What is the Difference?
Insurance can be a complex purchase. Securing the right type of insurance can be confusing, especially if you are traveling for an extended period of time and are not sure if you should look into expatriate insurance instead of travel insurance. There is a difference between the two types of insurance:
Expatriate Insurance Cover (International Health Plans)
Expatriates have unique considerations when it comes to finding insurance for their overseas needs. After all, expatriates are not leaving their home country for a short period of time – they are living abroad, which means their insurance needs to cover day-to-day occurrences as it would if they were living on home soil.
If you plan on living abroad, especially for one year plus, then you need to have expatriate insurance. This type of insurance provides comprehensive medical coverage for a 12 month period. Depending on the plan and type of coverage, it means that should you need a physical exam, diagnostic testing, dental check-ups or vaccinations that you will be covered. Expatriate insurance coverage typically includes:
Extended hospital stays
Routine medical and dental check-ups
Wellness and preventative care
Prescriptions / medications
Maternity care (typically after 10-12 months of coverage)
Medical evacuation
Expatriate health insurance for individuals and families means if a family member or covered individual falls ill, you will have access to your choice of the best healthcare providers available through a network of global healthcare providers.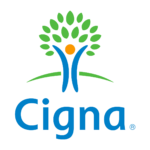 The flexibility to tailor a plan to suit your individual needs
Access to Cigna Global's trusted network of hospitals and doctors
The convenience and confidence of 24/7/365 customer service
Plan Details
|
View Brochure
The level and what is covered by expatriate insurance vary depending on the plan. Reputable insurance companies will want to know where you are living and what the risks associated with living in that particular area may be. They will also examine the costs of health care in that area before determining the cost to you.
International Health Insurance Plans are annually renewable, typically for life or up to a certain age.
Travel Insurance for Global Nomads and International Travel
In comparison to expatriate insurance, which is intended for individuals and families living abroad for multiple years, travel insurance is meant for international travel up to a year (two years at most) including long-term travel abroad, family vacations, and international business trips. Travel insurance plans typically include coverage for:
Illness or Medical Emergencies
Emergency Evacuation
Short-term emergency medical care and treatment
Cancellations (Optional) or trip interruption
Loss of luggage
The goal of travel insurance is to cover you for a short period of time; with the intent to get you back home safe and sound. Typically, you are not covered for comprehensive or long-term health care under travel insurance plans. Should you require long-term medical care, travel insurance will work to return you to your home country to continue treatment there.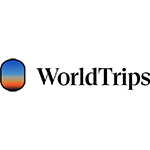 COVID-19 coverage outside your home country
Choose between the basic and more extensive coverage
Meets Schengen visa insurance requirements
24/7 worldwide travel and emergency medical assistance
Plan Details
|
View Brochure
|
Apply Online
What are the Differences Between Health and Travel Insurance Plans?
Costs – Travel insurance plans are less expensive. They offer emergency health insurance along with travel insurance benefits as listed above. Health insurance plans are more expensive but cover more comprehensive medical costs including wellness and long-term care.
Coverage – Again – if you are traveling, you will want more of the travel insurance benefits. If you are living abroad for an extended period of a year or more, you will likely need more medical care and be less concerned with trip interruption or other travel insurance benefits.
In general, we recommend health insurance plans for people living abroad for a year or longer. If you have coverage in your home country, you may be able to get away with only emergency coverage in the country where you are living, and in that case, a travel insurance plan will be a more affordable way to cover medical expenses abroad until you can get home to get treatment for any major illnesses.
Travel Insurance or International Health Insurance – You Choose
Both expatriate and travel insurance plans are flexible and can be tailored to meet your specific needs and budget. As tempting as it can be to keep costs down by choosing one insurance over the other, when it comes to a medical emergency, you will want to ensure that you are protected against expensive medical costs and inadequate health care – regardless of the amount of time you are out of the country.
Make sure you know the difference between a global medical plan and a travel insurance plan. Having the correct insurance in place will give you peace of mind should a medical emergency or accident happen. Knowing your needs and/or the needs of your family will be taken care of means you can spend more time enjoying your time abroad and less time worrying about health-related issues.
For more information on expatriate and travel insurance, please contact us. We will work together to find the best plan for your specific needs.
Also Read: