Advice for Being Prepared in Case of a Terrorist Attack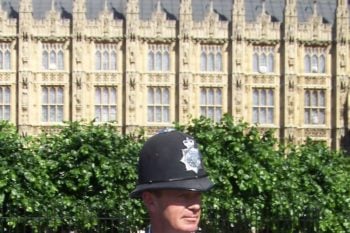 While the allure of international travel is greater than ever, it is not as safe as it was once. The world has changed. Terrorism needs to be a consideration when planning your next trip abroad. The U.S. Department of State issued a Worldwide Caution to all U.S. citizens traveling to help increase awareness and vigilance in going abroad.
Making wise choices and planning ahead will help you to travel safely. A little organization before your trip can help you be prepared and alleviate stress if terrorist attacks happen while you are traveling.
Smart Traveler Enrollment Program
For U.S. citizens, the Bureau of Consular Affairs, a service of the U.S. Department of State, offers the Smart Traveler Enrollment Program (STEP).
STEP is a service available to all U.S. citizens and nationals traveling abroad to enroll their trip with the closest U.S. Embassy or Consulate. Enrollment in the program is simple. Just visit: step.state.gov/step.
With a simple online enrollment, it is easy to participate in STEP. For frequent travelers, create a secure account for all your trips.
The Department of State details the benefits of enrolling in STEP as follows:
Receive important information from the Embassy about safety conditions in your destination country to help you make informed decisions about travel.
Help the U.S. Embassy contact you in an emergency.
Help family and friends get in touch with you in an emergency.
Research Travel Advisory, Warnings and Alerts
We created an article for clients explaining Travel Advisories and Alerts. Educate yourself on the differences and keep up to date on notifications. If you are on Twitter, follow @IntInsurance for automatic alerts and warnings updates. Stay up to date at:
https://travel.state.gov/content/passports/en/alertswarnings.html
https://travel.gc.ca/travelling/advisories
https://www.gov.uk/foreign-travel-advice
Travel Insurance that includes a Terrorism / Political Evacuation Benefit
Most comprehensive travel insurance plans include coverage for terrorist acts as part of the trip cancelation and interruption insurance. When purchasing insurance, it is important to research ahead of time and ask questions to ensure you are purchasing the plan best suited to your needs.
Two plans we recommend as they include Political Evacuation and Terrorism Coverage:
The confidence that comes from having good insurance can allow you peace of mind while you travel.
Keeping Safe During an Attack
The first thing to do if you find yourself in the midst of an attack is to get to a safe place.
The British National Counter Terrorism Security Office issued an article detailing what to do. The advice can be summarized as follows: RUN. If you can't RUN, HIDE.
Notifying Friends and Family After A Terror Attack
Family and friends at home would naturally be concerned if they knew you were in an area where an attack occurred. 
You can be proactive in helping your friends and family know that you are safe. Provide them with an accurate, detailed itinerary, including contact information, before you leave. This would allow an embassy to focus on those who really need help.
You may also wish to take advantage of programs like Facebook's Safety Check, which allows for family and friends to check in with each other in an emergency situation.
After a Terrorist Attack – What are My Next Steps
If you are injured or require emergency help, contact your local embassy.
Prior to your trip, you can visit usembassy.gov to determine the embassy or consulate closest to you. Contact information is available for you to bring with you or provide to family or friends.
In the case of an emergency, call 888.407.4747. The U.S. State Department operates this number 24 hours a day, 7 days a week. Remember, this number should be reserved for use only if you are injured or it is an emergency situation.
For more information on travel safety, visit travel.state.gov.