Fall Travel 2016 – Advisories and Alerts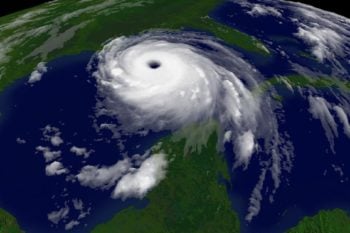 Across the globe, there are countless fascinating destinations to visit, especially in the fall. Adventure awaits with many exciting things to see, do and experience. In some areas, however, the excitement is a little less desirable, even making it unsafe for international travelers. Contributing issues could include civil unrest, high crime levels or health safety issues.
It is the sole responsibility of travelers to decide where to go and what is safe. To assist in making those decisions, the U.S. Department of State issues travel alerts and warnings. Some countries are chronically found on the list while others are there temporarily.
Additionally, due to terrorist events over the past few months, a Worldwide Caution has been issued to encourage travelers to increase security awareness.
It is important to travel smart so that you can stay safe.
Understanding Alerts and Warnings
The U.S. Department of State issues both travel alerts and warnings. They mean different things, so it is important to understand them.
Travel Alerts: Alerts are for short-term events that travelers might want to know about when visiting a country. This could include a contentious election or a health alert. Once a short-term event is over, the Department of State cancels the Travel Alert.
Travel Warnings: The Department of State issues Travel Warnings so that travelers can choose wisely about visiting certain countries. Warnings may be issued for wars, unrest, high crime or terrorist attacks. Typically, a warning indicates that it is unwise to travel in that area. Warnings are in place until the threat no longer exists. They may also be updated to reflect changes in the situation. Some countries have had warnings issued for years.
Read: Travel Alerts and Warnings
New Travel Advisories
Over the past few weeks, there have been new or updated warnings issued that include the following:
Warning: Turkey
On August 29, 2016, a Warning was issued due to increased terrorist threats. Travel to southeastern Turkey is to be avoided.
Warning: Israel, The West Bank, and Gaza
August 23, 2016, Warning replaced a December 2015 Warning.
What to Do When an Alert is Issued
When making your travel plans, be sure to research existing advisories. Check again before your departure to help you make safe travel decisions.
If you Have a Trip Booked
If you are considering traveling to a location that could be risky or where an advisory is issued, it may be wise to cancel or postpone your trip. Trip cancelation insurance can be invaluable in this situation. Most cancelation insurance plans will not only cover the cost of your trip but also offers additional benefits, such as lost luggage and any medical expenses. Many insurance companies also offer a "cancel for any reason" plan to supplement your standard trip cancelation insurance and offer even more peace of mind.
If an advisory is issued before your trip, it could also impact your travel health or cancelation insurance policy and coverage, so be sure to stay up to date on the latest travel advisories for your travel destination. If you still choose to travel, it is important to bring all of the embassy or consulate contact information. Emergency help is available 24 hours a day, seven days a week.
If You are Already There
Contact the local embassy or consulate for advice on how to proceed, or contact your insurance agency to see how they can help.
To learn more about travel advisories or to look up your destination, visit travel.state.gov