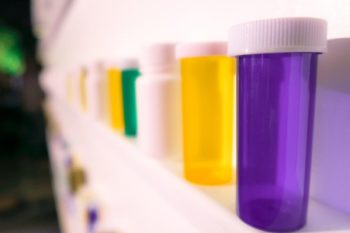 Buying Prescriptions Doesn't Have To Be Hard
Adjusting to expat life often seems like a series of grand experiences, like learning a new language and discovering an entirely new culinary scene. But sometimes it's the little, day-to-day chores that can be the most challenging. One of those chores is buying prescriptions in a foreign country. In your home country, a quick pharmacy visit is one of life's easiest errands. But as an expat, suddenly it feels complicated to locate even common medication. Here are some helpful steps to keep in mind for a smooth, safe transition.
Traveling Abroad with Prescriptions
Speak With Your Doctor and Pharmacist
Speak with your doctor about extending your existing prescription. If you have a few extra months of supplies on hand, it will make the process of transitioning to a new pharmacy or even a new medication all the easier. However, with this point in mind, remember that many countries have very strict laws with regards to drugs and medication. If you must travel with a controlled substance, such as pain medication, do your research to ensure you're following all regulations.
While not all prescriptions are recognized in other countries, do have your doctor write one for you. Have it include, when possible, both generic names and medicinal ingredients. It will be helpful to bring to your new doctor.
Speak with your pharmacist for added knowledge. They may know if your current prescriptions are available in your new country-to-be under a different name or even if there's the equivalent medication that is sold over the counter. They can also help you prevent a disaster by identifying if your medication brand name is used by a different drug overseas. For instance, in Spain, Norpramin is a medication for ulcers, while in the United States it treats depression. Identical names or close look-alikes aren't just a nuisance. They can also be a grave danger. Double-check to be sure.
Ask your pharmacist for the medication information sheet that comes from the manufacturer. This will have valuable information about the medicinal and non-medicinal ingredients of the drugs you rely on. It will also contain the manufacturer's contact information. Their helplines can be very valuable in terms of outlining their overseas products.
Tip: Place prescription bottles in a one-quart, zip-top plastic bag near the top of your carry-on baggage. Place the remaining medicine in your checked baggage. That way you will have the medicine you need should your luggage get lost.  Make sure you have a copy of your prescription with you.
Buying Prescriptions While Abroad
Connect with the local health care system as soon as possible once you move. While in many countries, prescriptions are not needed to procure medication, it can be very helpful to speak with a doctor and get their recommendations regarding local products.
When possible, choose a name-brand pharmacy. Obviously, not all countries have chain stories. But, when available, a well-established local pharmacy or pharmaceutical chain has several advantages. As you get oriented to life in your new country, it's helpful to have a brand you recognize so you can easily find non-prescription necessities with ease no matter where you travel. Such large brands may also have connections with those of your home country, making it easier to transfer records. And they're more likely to attract other expats, making their staff familiar with your particular needs.
Tip: Find a doctor abroad and get a new prescription in your new country. International prescriptions are not always honored in foreign countries.
Seek Advice but Use Caution
Other expats are a rich source of information, so long as you take their guidance with a grain of salt. Having someone guide you through the process of finding a new pharmacy is invaluable but make sure you have a lot in common. The needs of a male expat who is looking for a generic medication to control heartburn and those of a female expat seeking uninterrupted birth control might be very different.
In the name of safety and legality, never use someone else's prescription. It can be very tempting to use the rest of an expat friend's expensive anti-malaria medication but you have no real knowledge if that medication has been properly stored or even obtained in a lawful fashion. Don't let the temptation of perceived frugality toy with your health.
With frugality in mind, remember that not all countries have the same standard for medication control and safety testing. In the absence of a strictly regulated pharmaceutical industry, prescription medication can be sold in a very casual fashion alongside the fruits and vegetables at the market. Fraudulent medication is not unheard of. Speak with your embassy or health insurance provider for recommendations to a reputable pharmacist or certified dispensing clinic.
Related: Checklist for Traveling with Prescription Medication Overseas
Purchase Travel Insurance Before you Go Abroad
A quality travel insurance plan will cover your medical expenses in case of emergency or illness. There are many to choose from so we have a couple of recommendations that offer worldwide coverage to international travelers.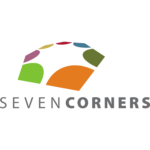 COVID-19 coverage outside your home country
Comprehensive medical coverage from 5 days to 1 year
Your choice of medical maximum and deductible options
An extensive worldwide network of providers
Plan Details
|
Apply Online
|
View Brochure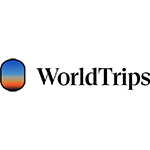 COVID-19 coverage outside your home country
Choose between the basic and more extensive coverage
Meets Schengen visa insurance requirements
24/7 worldwide travel and emergency medical assistance
Plan Details
|
View Brochure
|
Apply Online
Related: