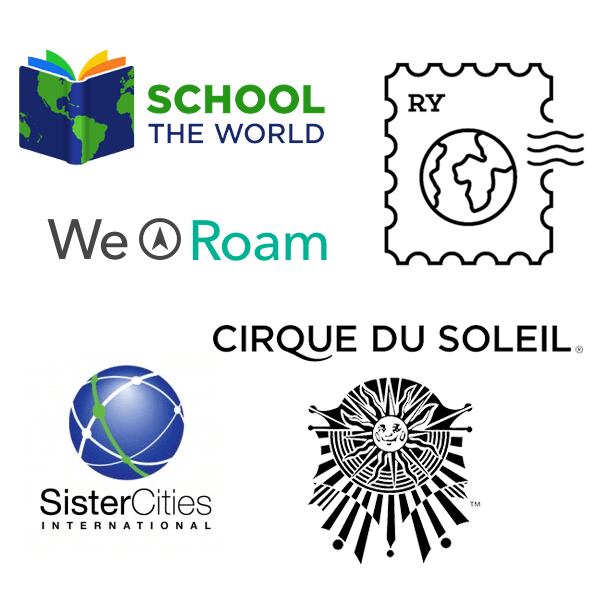 Group Plans for Corporations, Schools, and Nonprofits
We take a tailored approach to our international group insurance business and listen to the needs and wants of each organization before developing a proposal. For this reason, we do not offer a standard plan. You will be assigned an account representative who will create a free, no-obligation quotation based on your specific needs.
Our experience is deep and broad. We have insured expatriate groups, large and small nonprofit organizations, missionaries, and business travelers for long or short-term trips abroad. Some examples:
Volunteer groups building schools in Guatemala
A group of 100 remote workers traveling around the world in 365 days!
A youth orchestra traveling on a 2-week tour of China
A corporate account in Shanghai with expatriates from several countries
Request a Quote for Your Group
International Group Insurance Plans
We can offer a variety of options from multiple group insurers. As brokers, we work for you. We help you outline your needs, generate quotes from insurance companies, review coverage and price, and walk you through the application and renewal process. We work for you, not the insurance company. Here are a few examples of the different types of coverage options we can offer.
Long-Term Group Global Medical Coverage – If you need longer-term coverage for your organization, international employees, or large families, we can provide you quotes for either an international group health insurance plan, expat group plan, or a comprehensive travel insurance plan depending on the needs of your group. Groups of as few as two (2) non-related individuals are acceptable. Larger groups do get more flexible underwriting as the risks are shared across a larger population.
Short-Term Travel Insurance for Groups – If you need short-term coverage for five or more applicants, we have an ideal travel/health insurance plan that will provide comprehensive benefits at an affordable rate.
Rolling coverage – For organizations or schools that enroll new participants on a monthly, weekly, or quarterly basis, we can provide a flexible, rolling enrollment and monthly invoicing plan to meet your needs.
International Group Health Insurance Plans for Employees
We can serve a variety of organizations. Our focus is on providing international plans, products, and services. We are specialists and have specific expertise that allows us to offer a range of options in this specific area.
Other groups with a minimum of 5 or more travelers!
No matter where life takes you, our focus and expertise provide the highest quality plans and customer service to groups of all sizes. We work with leading underwriters to provide fast response and affordable options. If you would like more information about group insurance, please contact us to discuss and request a quote.
Individuals and families, read about international health insurance and expatriate insurance plans.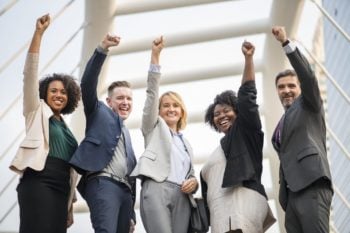 Group Medical Insurance for International Employees
Increasingly, international organizations are opening offices around the world. This requires a more global approach to health care. Working and living abroad can be an enriching opportunity for expatriates and international employees. At the same time, employers have a responsibility to ensure their team has access to high-quality health care wherever they may be assigned. Whether your team is traveling overseas for short trips or your employees are planning to relocate overseas, it is important to ensure that they are properly covered, no matter where they are throughout the world. Below is an overview of some of the best group plans if you have international employees or volunteers working or living abroad. These are just a few plans that we offer and many can be customized to meet your specific needs.
When Do You Need to Insure Employees Abroad?
Your team increasingly includes third-country nationals and you would like to consolidate coverage to one plan to cover them all
You are hiring new international employees who will be moving abroad for an extended period of time
You are growing your team to include local nationals in foreign countries
Key employees live abroad for 3-6+ months per year and would like to be able to access care worldwide
Best International Group Health Insurance
The needs, budget, and priorities will vary by the organization along with other factors. The best plan for one organization may not be the right solution for another. The group global medical plans listed below are standardized to meet the needs of most small to medium-sized companies. For larger organizations with more specialized needs, we can work with you and the insurers listed below to provide you with customized options. Contact us if you have any questions.
GeoBlue Expat Group Insurance Plans
For long-term international assignments, the GeoBlue Expat Plan provides comprehensive international health benefits with enhanced medical assistance services. The GeoBlue Expat plan is designed for international assignees and their families when they leave their home countries for six months or more.
Benefits Include:
Primary major medical plan
Worldwide coverage or selectively by country of assignment
Rich benefits that cover everything from medical evacuation to maternity care and wellness visits
Flexible coverage for U.S. employees outside the U.S., foreign nationals on assignment in the U.S., and third-country nationals
Eligibility: Available to groups of two or more Must have a tie to a US organization.
GeoBlue also offers a group traveler insurance plan for short-term coverage and trips abroad: GeoBlue Traveler.
Cigna Global Health Advantage (GHA)
If you have employees working in another country, you want to ensure that each of them, and their families, have access to a quality health care system wherever they are in the world. With Cigna GHA, they will have easy, reliable access to one of the largest networks of health care professionals around the globe – one of many reasons Global Health Advantage (GHA) 2 to 20 may be the perfect plan for you. The GHA plan is designed to cover groups of 2-20 employees living and working worldwide. For larger groups, we can provide customized plans to meet your specific needs and work with your team to customize global medical coverage for your employees.
Cigna GHA Benefits Include:
Access to one of the largest health networks – with more than one million doctors and hospitals around the globe.
Experience in establishing guarantees of payment on behalf of customers to doctors and hospitals around the world.
24/7/365 access to our service center and in-house team of international doctors and nurses.
Fully compliant plans. We are experienced in helping choose or design globally compliant solutions that are cost-effective and comprehensive.
Quick claims payments. 92% of clean customer claims are paid in 10 days or less regardless of language or currency.
The option to speak with a counselor about mental, emotional, and general life issues through the International Employee Assistance Program. Help is available anytime.
Optional benefits: dental, long-term disability, life, accidental death and dismemberment, and evacuation/repatriation coverage.
Additional "above-and-beyond" services include remote second opinions from the Cleveland Clinic, international pharmacy fulfillment, and much more.
Eligibility: A minimum of two eligible employees must be enrolled in the program at all times. The employer must have 50+ employees on a worldwide basis (although only two need to be eligible for this product). Smaller groups may apply and a custom plan will be developed.
Aetna Ascent Group Medical Insurance Plan
The Aetna Ascent plans are designed for groups of 2 – 10 expatriate employees. Each plan offers comprehensive, global health care coverage and innovative wellness programs that go wherever your employees go. Plans are global and can cover internationals residing throughout the world.
Aetna Ascent Plan Benefits Include:
Simple plan administration and implementation, with annual renewal dates
Compliance with fronting arrangements and local requirements
Member access to our network of more than 1.1 million global providers
Comprehensive member services available 24/7
Convenient web and mobile tools for people on the go
Access to the CARE Team, a team of clinicians available to support members pre-trip, post-trip, and anytime in between by helping get prescriptions filled, coordinate urgent medical care, and more
Eligibility: Plans require a minimum 2 non-related international employees.
Global Medical Group Insurance Plans for Non-Traditional Organizations
Many of our clients have unique needs when it comes to covering their international employees. For example, some organizations will hire local employees in another country and would like to offer them comparable coverage to what their domestic employees receive. As we are brokers, our relationships with a variety of insurers and underwriters allow us to offer unique plans to meet your international health insurance needs. We will work with you to determine the best solutions.
Request a Quote for Group Global Health Insurance
In order for us to assist you in finding options for your group, please let us know a little more about your needs. You have a few options. You can complete our Group Insurance Quote Request form, Download our PDF quote form and return it to us via email (quotes@internationalinsurance.com) or fax (1-617-505-1484). Please include detailed census information on the employees to be covered along with any family members to be included in the plan. The census can be in whatever format works best for your needs – i.e. an excel spreadsheet would be fine.
We can tailor plans to meet your specific needs, coverage requirements, and budget. If you have any special requirements, please let us know. If you want quotes from specific companies, we are happy to provide them for you. Just let us know what your priorities are and we will take care of them.
Please answer the following questions in order to facilitate your request:
Do you currently have another plan in place?
Can you send a copy of your existing coverage and what you want to change in your new plan (if anything)?
Is there a reason you are looking for a different insurance plan?
Are you currently working on getting quotes from any other companies (I don't want to disrupt work that is already going on)?
When purchasing products, especially insurance, we recommend that you compare multiple options. We can provide your international group with various quotes from three or more insurance companies.  Simply Request a Free Quote or call 617-500-6738, and our team will help find the ideal global group insurance plan!
Related: Compare International Health Insurance Plans for individuals, expats, and families residing abroad, outside of their home country.
Best Group Travel Insurance Plans for your Team
We also offer business travel insurance for employees. These pans can be purchased for individuals or on a group basis.
Business Group Travel Insurance for Single Trips
For employees on a business trip, we offer a couple of great solutions. For US citizens traveling out of their home country on a work trip, we recommend the GeoBlue Voyager Plan. This plan has the backing of Blue Cross Blue Shield and offers an excellent network of international hospitals and doctors. This is especially important now as the world deals with the Covid-19 crisis. For international citizens traveling worldwide, we recommend the Atlas Travel Insurance Plans, which are available to all nationalities. These insurance options will cover all of the benefits listed above and also include medical care, repatriation, emergency and accident assistance, and more.
Group Travel Insurance Quote
The cost of group travel insurance is determined by: coverage selected, size of the group, the duration of coverage, the destination, and any deductible you choose to include. Plans typically start at $1 per day per person and go up from there. Older travelers will be more expensive. Travel to the United States costs more than travel outside of the USA. Use the following link to request a quote and apply for group travel insurance coverage via the Atlas Group Travel Insurance Plan. For a custom plan design, email quotes@internationalinsurance.com and we will assign an agent to work with you.
Annual Multi-Trip Business Travel Insurance Plans for Employers
For employees and business travelers who frequently travel throughout the year, you might be better off with an annual travel insurance plan. These international group insurance plans are purchased at any time and will cover emergency medical expenses for the next twelve months. These plans are renewable for the subsequent year. There are cost savings when buying these plans if you travel three or more times each year. You also have the peace of mind of being covered for any trip without having to purchase a new plan each time you go abroad.
Request a Quote for Your Employees Abroad
If you have 2 or more employees living or traveling abroad, a group plan is a great option. Our team of licensed agents is available to help you determine the coverage and benefits you need to insure your most valuable assets, your employees, while they are outside of their home country.
Request a Quote for Your Group
Related: