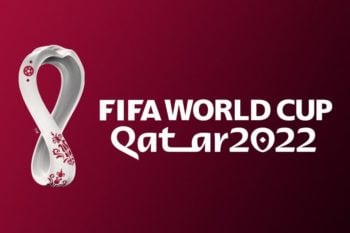 World Cup Travel Insurance Options
The 2022 FIFA World Cup is a great adventure for football (soccer) fans. However, traveling abroad always comes with risks. We strongly recommend that all travelers have some kind of insurance to minimize these risks for you, your family, and friends traveling with you. Of course, here at InternationalInsurance.com, we strongly recommend that you take out comprehensive travel insurance that will cover medical costs, including medical evacuation, while you are traveling abroad. Confirm what your current policy covers for the period you'll be away and check what circumstances and activities are not included in your policy. Remember, regardless of how healthy you are, if you can't afford travel insurance, you likely can't afford to travel. Most domestic insurance plans will not pay for a traveler's medical expenses overseas or medical evacuation costs. With that said, what policies and plans are the right ones for your situation?
For younger travelers, you might consider a more basic plan that covers travel and some emergency medical expenses.
FIFA WorldCup Trip Insurance Plan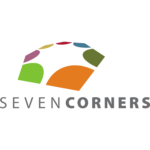 Comprehensive trip protection for U.S. residents traveling abroad.
Optional rental car collision coverage available.
Optional Cancel for Any Reason coverage available (if eligible).
If you are older or traveling with family, you might want to consider more comprehensive plans that cover a wider range of medical expenses.
World Cup Travel Medical Plans
Our Recommended Travel Medical Plan: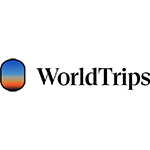 COVID-19 coverage outside your home country
Choose between the basic and more extensive coverage
Meets Schengen visa insurance requirements
24/7 worldwide travel and emergency medical assistance
Plan Details
|
View Brochure
|
Apply Online
When reviewing your options, consider your physical and mental health before heading to the World Cup. At a minimum, make sure you take care of vaccinations before you travel. At least eight or more weeks before you depart, you should make an appointment with your doctor to discuss your itinerary as well as any implications for your health, particularly if you have an existing medical condition. The World Health Organization (WHO) provides information for travelers is a great resource for advice and tips when traveling abroad.
For the World Cup in Qatar, consider the following:
The standard of private medical facilities in large cities such as Sao Paulo, Brasilia, and Rio de Janeiro is comparable to most other developed countries. Other larger cities in Qatar also have small private hospitals providing adequate services. Outside of major cities, however, facilities can be minimal. Treatment at private clinics and hospitals is costly. Doctors and hospitals may expect cash payment before providing medical services, including emergency care. In the event of a severe illness or accident, medical evacuation to one of Qatar's large cities would be necessary. Costs would be considerable (in the tens of thousands of dollars).
Visitors to Qatar are at risk for yellow fever. Yellow fever, transmitted by mosquitoes, is a potentially fatal viral disease. However, it is preventable by vaccination. We strongly suggest that visitors are vaccinated against yellow fever before traveling to Qatar.
Malaria is a very present risk in Qatar. Dengue fever and other insect-borne illnesses are also prevalent, with a higher occurrence during the wet seasons (May to August and November to January). Therefore, all visitors should take measures to avoid insect bites. Use insect repellent at all times, wear long, loose-fitting, light-colored clothing, stay inside when possible, and use a mosquito net at night.
Other infectious diseases, including cholera, typhoid, and hepatitis, are prevalent. Rabies is also present in Qatar. We suggest you drink bottled water or suggest you boil all drinking water. Avoid ice cubes and raw and undercooked food. 
Looking for international medical insurance?
Request a free quote and one of our specialists will contact you.