Malaria Prevention Information All Travelers Need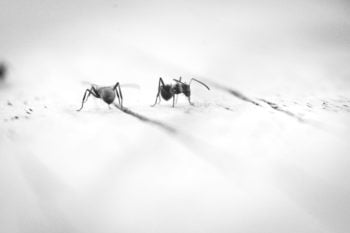 Every year, there are more than 200 million cases of malaria worldwide. This debilitating illness, spread by mosquitoes, leaves those infected with severe flu-like symptoms. They include high fever and chills, headaches, nausea, vomiting, abdominal pain, intense sweating, and tremendous fatigue. Patients are unable to work, support their families, and contribute economically to their communities when they are ill and in recovery. And that isn't the worst of it. In 2017, there were 435,000 deaths from malaria. In short, it's a global health crisis, a socio-economic calamity, and a source of fear and frustration for travelers. Thankfully, there have been tremendous strides in the fight to improve malaria prevention.  There are several easy steps travelers can take to minimize their risk and exposure.
Where Is Malaria Found?
Remarkably, in the past 10 years, dozens of countries have been certified as malaria-free by the World Health Organization. However, there is still a long way to go. Malaria is found in more than 100 countries. And it is most strongly concentrated in tropical regions. This includes large areas of Africa and Asia, Central and South America, Haiti and the Dominican Republic, parts of the Middle East, and some Pacific islands. 70% of malaria cases are found in just 11 countries, 10 in Africa plus India.
Who Is At Risk?
All travelers visiting malarial zones are at risk. However, some population groups are at considerably higher risk of developing severe disease. These include pregnant women, infants and children under 5, patients with HIV/AIDS and those who are immune-compromised, such as cancer patients. As well, refugees and economic migrants are more susceptible to malaria. This population has limited access to prevention, diagnostic testing, and treatment services.
In particular, according to the CDC, malaria in pregnancy increases the risk of maternal and fetal anemia, stillbirth, spontaneous abortion, low birth weight and neonatal death. Pregnant travelers who are headed to a malaria zone need to speak with a travel medicine physician before they go.
Malaria Symptoms
What are the symptoms of Malaria? The person with malaria will typically exhibit some or all of the following symptoms:
Muscle pain and fatigue
Chills
Nausea and vomiting
Fever
Headache
Additional symptoms of a Malarial infection include:
Chest or abdominal pain
Sweating
Cough
"Some people infected with malaria experience cycles of malaria "attacks." An attack usually starts with shivering and chills, followed by a high fever, followed by sweating and a return to normal temperature. Malaria signs and symptoms typically begin within a few weeks after being bitten by an infected mosquito. However, some types of malaria parasites can lie dormant in your body for up to a year." (Mayo Clinic)
Essential Information About Antimalarials
Anti-malarial medication can be a lifesaver – literally. But obtaining it isn't as simple as heading to the pharmacy. Travelers need to make an appointment with a travel medicine clinic. Most family doctors and general practitioners won't prescribe it. That's because there's no single medication to prescribe.
There are multiple antimalarials on the market. The best medication can depend on the region you're traveling. It can also depend on your health history and even your gender. Some antimalarials are strongly contraindicated for people with certain health conditions, including a past history of depression.
Another good reason not to put off that appointment with the travel clinic? Some antimalarial medication requires you to start taking it well before you enter the malarial zone. You want to have plenty of time.
Practical Steps Travelers Can Take
Three simple preventative steps go a long way in terms of preventing mosquito bites. The first is to wear long, loose clothing. Preferably, the clothing is treated with permethrin for added protection. As well, pale, neutral colors are ideal, both to minimize heat and not attract flies. Long, loose clothing is also a great way to minimize sun exposure and ensure you're appropriately attired in countries that encourage modest clothing.
The second is to use a bug repellent that contains DEET. Unfortunately, all-natural bug repellents aren't very effective against malaria-spreading mosquitoes. DEET based formulas are the most effective. In affected areas, many hotels also provide a spray repellent designed to treat your room.
The third is to sleep underneath a mosquito net. These airy, lightweight nets keep mosquitoes and other critters away from you as you sleep. However, you need to use them correctly. The nets to be completely tucked in around the mattress to ensure that mosquitoes don't find a way in. In lieu of a net, running fans or air conditioners at full capacity can help deter mosquitoes from biting.
Makes sure you have a Travel Insurance plan in place before you travel!
Myths and Mistakes About Malaria
Ask any veteran traveler about malaria prevention and you're likely to hear a wide variety of responses, each more improbable than the last. There's very little scientific evidence to support the claims that any of these methods work. Therefore, when you hear people talk about home remedies, consider them with a grain of salt. Some common 'remedies' include:
Eating bananas and/or garlic. Bananas and garlic are good for your health but they don't deter malaria-carrying mosquitoes from biting.
Rubbing your body with dryer sheets. Making yourself smell flowery won't keep mosquitoes at bay! However, tucking a few dryer sheets into your suitcase is a good way to keep your clothes smelling fresh.
Smoking marijuana. This is one way to stop stressing about malaria but it doesn't really work. Plus, marijuana consumption, while common in many malaria zones, is illegal.
Getting B12 injections. This is another tip that might be great for your general health but not really effective in preventing mosquito bites.
Drinking gin and tonic. Alas, tonic water no longer contains medicinal levels of quinine. In fact, the FDA limits the quinine content in tonic water to 83 ppm. However, the daily therapeutic dose of quinine is in the range of 500–1000 mg. You would have to drink a MASSIVE amount of tonic water to get even close to the therapeutic level and even then its effectiveness is dubious.
Is There A Malaria Vaccine?
Promising news is on the horizon! There IS a malaria vaccine that is slowly being implemented in south-east Africa. The vaccination program is gradually being rolled out in select regions of Kenya in 2019, building on the success of the program launch in Ghana and Malawi. However, this is a trial program. The vaccine, known as "RTS,S", has proven to be effective in providing partial protection against malaria in small children. But it's not meant to be an alternative for existing best practices such as using bed nets and DEET based bug repellents."RTS,S" will be evaluated for use as a complementary malaria control tool that enhances existing preventive measures.
What does this mean for travelers? For the time being, nothing much has changed. It will be years, maybe decades until a vaccine is widely available across Africa. Standard preventative measures are still recommended. However, everyone from travelers to tour operators to school and community services will see the widespread benefits that come from enhanced malaria prevention.
Related: