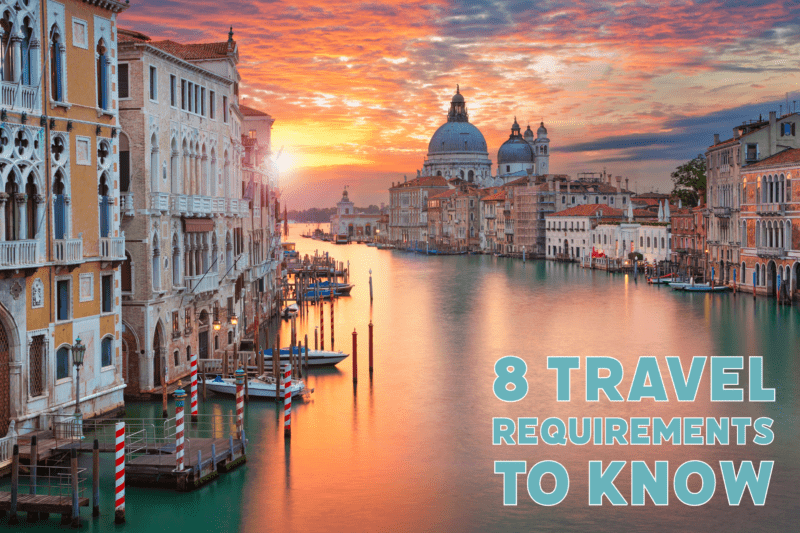 What You Need for Your Trip Abroad
Are you planning a trip abroad? If you are, make sure you are well-prepared for everything, starting from booking a flight to enjoying your time at the destination. We have listed things to prepare for and the travel requirements you must complete before your trip to not encounter any hassle during your journey.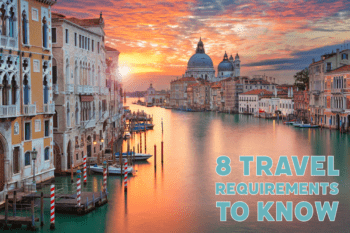 A travel requirement you must never forget is the passport. Without it, you will not be able to leave the country, much less be allowed entry to your destination.
Authorities in the destination country will check if your passport is still valid for at least six more months after the stated return date. If the expiry date of the passport is around three months from the travel date, authorities may reject your travel approval.
Research about the destination country and see if there are visa requirements you must apply for. The majority of the countries require a visa, regardless of the length of stay. But if you plan to stay for prolonged periods, either as a student or a professional, you have to apply for a specific visa.
Nevertheless, a visa is one of the documents needed to travel abroad. Apply for one early because the process can take a long time for government institutions to accomplish.
2. Look Out for Other Permits
If you plan to rent a car and drive around, special license requirements may be needed. Find out whether your local driver's license will suffice or if you need to obtain an international license.
Some drugs or medications might be considered illegal or restricted in other countries; the same goes for paraphernalia like syringes or vials. In cases like these, a doctor's prescription may be one of the travel requirements you have to bring to prove that they are safe and for personal consumption only.
3. Research About Your Destination
Aside from the best tourist areas, dining hotspots, and comfy accommodations, you also have to research the overall safety of the destination.
Not knowing about existing sanitary issues affecting food and water supply can be a problem, especially if there are no stores where you can buy packed food or water.
Check out the lifestyle and culture of where you are going. People might be more conservative there, so wearing shorts and revealing clothing can be considered inappropriate.
Learn simple phrases commonly used by tourists to communicate with locals. Knowing "thank you," "hello," "good day," and "excuse me" can go a long way in avoiding miscommunications.
4. Check Regularly for Travel Advisories
The government may issue a travel warning to warn you of the risks involved in proceeding with your trip. You could compromise your health and security if you decide to pursue your journey.
For example, the prevalence of a virus or contagious disease may require you to vaccinate yourself before entering your destination country. Vaccinating prior travel is common among third-world countries where dengue, typhoid, malaria, and Zika virus are present.
Travel insurance for international flights may be unavailable for destinations that have issued travel warnings, so make sure you stay updated with the latest developments regarding your trip.
Whether you are traveling abroad for leisure, work, or educational purposes, you must have a budget plan to ensure you can pay for daily expenses.
While traveling for leisure, estimate how much you need to pay for hotel accommodation, transport, food, and tickets to tourist spots.
If you are going abroad and plan to stay there for several years, either as a professional or a student, you have to think long-term regarding budgeting. It would help if you considered the cost of monthly utilities, rent, and savings for emergency expenses.
One of the things to prepare before traveling is to have enough money for your expenses. While most destinations accept credit cards, it is best to bring cash with you at all times.
Convert your money into the appropriate currency before you depart. It is usually cheaper to go to a money changer now than doing the exchange later when you are overseas.
Before you leave the country, one of the travel necessities is to call your card issuer. Inform them of the countries you will be visiting, so they will not flag international use of the card as a suspicious credit activity.
Leave cards you will not be using on your travel to reduce fraud risk.
Bring your ATM card with you for emergency expenses in case the cash you brought is not enough. You can find ATMs almost everywhere, so you will not have trouble withdrawing extra money. Make sure you have memorized your PIN if the display and keypads are in a different language.
7. Pack Light, but Complete
Bring a universal plug adapter with you at all times. A power bank will also come in very handy to make sure your phone is always on.
Label each bag so that the tag cannot easily remove. Put your name, address, and contact details both inside and outside the luggage so people can get in touch with you if your bag gets lost.
Check if the country recognizes TSA-approved locks. Airport authorities in some countries might cut the locks open for baggage inspection, despite being TSA-secured.
Avoid bringing items you can buy in stores where you are going. Save space in your luggage for essential items.
As always, do not bring any valuables like jewelry, high-end gadgets, or anything that can easily attract thieves.
8. Make Sure You are Insured
Often, people underestimate the importance of travel insurance until the time when medical expenses become unmanageable.
Insurance is one thing to prepare before traveling that can save on expenses and hassle during medical emergencies. Insurance can also cover baggage loss, flight delays, and cancellations.
If you bought a packaged travel plan, you would most likely be offered optional travel insurance. Check if it is a good deal that will cover most of your travel needs. Otherwise, consider buying travel insurance from a reliable provider like International Citizens Insurance.
International Travel Insurance Requirements
We are an insurance brokerage company whose mission is to instill the importance of travel insurance to people. We are composed of a team of global insurance experts trained to meet your travel needs, whether you are an expat, student, nomad, or missionary.
We offer insurance products designed to comply with travel requirements and to provide you coverage from unexpected situations. All the products we offer come from the top global insurance providers with international reach, so rest assured that you are getting reliable and quality plans from us.
Our service is FREE. We will not charge you extra for the added service we provide. You only pay what is quoted by the insurance provider and nothing more.
If you need help on which travel insurance plan for international flights is best for your needs, do not hesitate to contact us. We will guide you in preparing insurance-related travel requirements to ensure you have a safe and worry-free trip.